Mysterious D.B. Cooper Hijacking: Investigators Say They've Confirmed Skyjacker's Identity as Robert Rackstraw
A team of investigators has uncovered a 1972 message by infamous skyjacker D.B. Cooper and is claiming that he is actually a Vietnam veteran by the name of Robert Rackstraw. Cooper hijacked a Seattle-bound flight out of Portland, Oregon, in November 1971 and then parachuted out of a plane with $200,000. He was never heard from or seen again.
The investigation, led by filmmaker and author Thomas Colbert, claimed that Cooper sent a letter to the Portland Oregonian newspaper, revealing his identity as Rackstraw, according to a press release that was sent on Thursday.
Colbert suspected Rackstraw was Cooper back in January, according to an interview with Seattle Post-Intelligencer. He told the New York Daily News on Thursday that he called on Rick Sherwood, a former Army Security Agency member, to help decipher and crack the code of the letter. Rackstraw, 74, served in two of Sherwood's classified units, according to the press release. Rackstraw was a Special Forces paratrooper, explosives expert, and pilot with about 22 different aliases and a person of interest to the FBI. He was cleared by the bureau in 1979, the press release states.
Sherwood told the Daily News he had deciphered earlier letters from Cooper and was able to learn his writing style. He noticed the words were similar like "D.B. Cooper is not real," "Unk" or "Uncle," "the system," and "lackey cops." Sherwood was able to decode the phrase with a system of numbers and letters to decipher the phrase "through good ole Unk" to mean "by skyjacking a jet plane."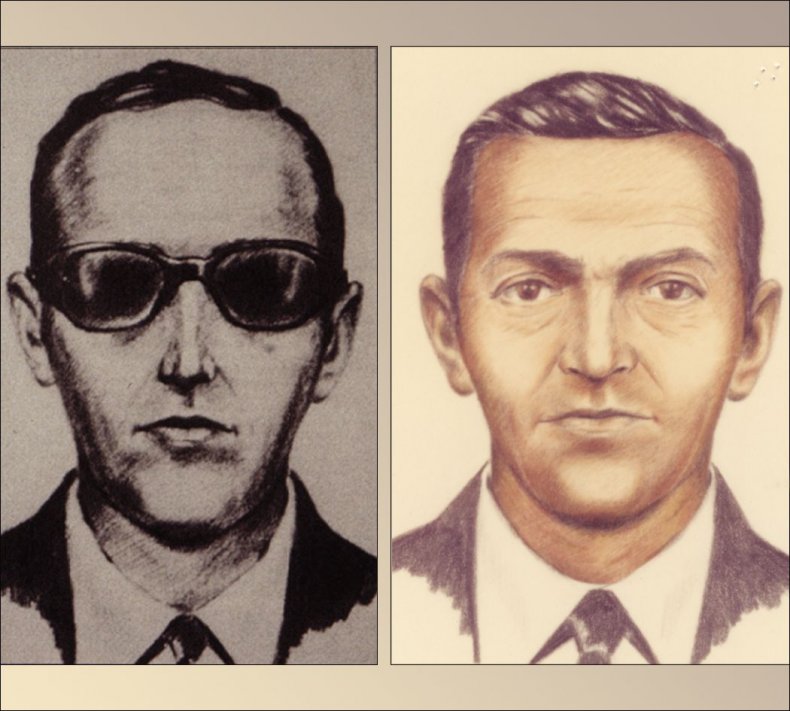 "I read it two or three times and said, 'This is Rackstraw, this is what he does,'" Sherwood told the Daily News. "I noticed he kept on repeating words in his sentences and thought he had a code in there somewhere. He was taunting like he normally does and I thought his name was going to be in it and sure enough the numbers added up perfectly," he said.
The letter was sent months after the hijacking. In the 1972 letter, the hijacker claims he is alive and that his real name is not D.B. Cooper.
"This letter is too [sic] let you know I am not dead but really alive and just back from the Bahamas, so your silly troopers up there can stop looking for me. That is just how dumb this government is. I like your articles about me but you can stop them now. D.B. Cooper is not real," the letter reads. "I want out of the system and saw a way through good ole Unk. Now it is Uncle's turn to weep and pay one of it's [sic] own some cash for a change. (And please tell the lackey cops D.B. Cooper is not my real name)."
Colbert told Seattle Post-Intelligencer in February that he believed Cooper was in the CIA and had his identity covered by federal agents.
After the hijacking, Cooper was never found. Investigators were able to find some clues after his jump, including $20 bills found in a wooded area of southwest Washington state, and some strap and foam that could be from his parachute, the Seattle Post-Intelligencer previously reported.
In November, Colbert accused the FBI of hiding details of the case after a letter from Cooper surfaced that read that "he would never be caught."