Washington, D.C., Attorney General Karl Racine filed an antitrust complaint against Amazon on Tuesday, alleging that the retailer unfairly raises prices for consumers.
The lawsuit, filed in the District of Columbia's Superior Court, claims that Amazon has illegally maintained monopoly power by preventing third-party sellers from offering their products for lower prices on other competing retail platforms, which Racine said creates "an artificially high price floor across the online retail marketplace."
The attorney general argued that these contract provisions not only reduce competition among third-party sellers but also restrict innovation among vendors and limit choice for consumers.
"Amazon has used its dominant position in the online retail market to win at all costs," Racine said in a statement announcing the lawsuit. "It maximizes its profits at the expense of third-party sellers and consumers, while harming competition, stifling innovation, and illegally tilting the playing field in its favor."
Racine is seeking an end to the price agreements and is asking for damages and penalties to deter similar conduct.
The legal action could change how Amazon negotiates with more than 2 million third-party sellers on the platform—a marketplace that now accounts for more than half of the company's overall sales.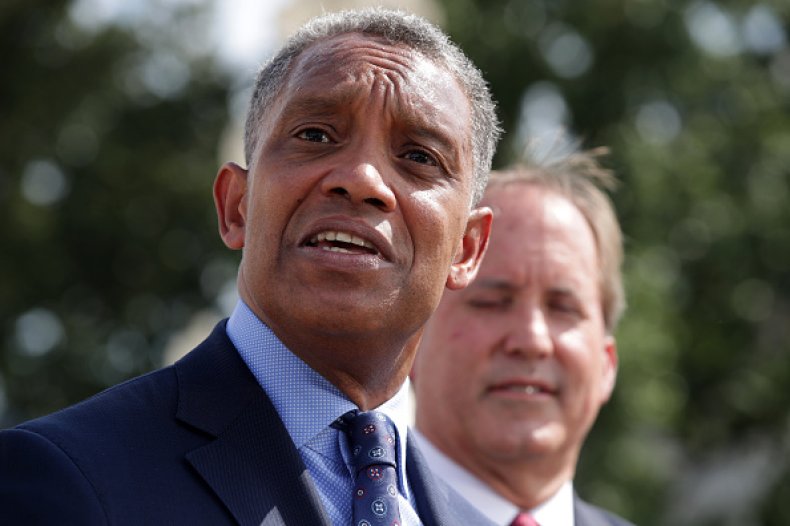 The lawsuit comes after the same pricing agreements were recently scrutinized in a report by the House Judiciary Committee's antitrust subcommittee, which called out Amazon for using its commanding position in the marketplace to require sellers to agree to pricing contracts.
In 2019, Amazon said it would put an end to these agreements, also known as "most favored nation" (MFN) clauses, after criticisms from the Senate. But Racine's lawsuit alleges that these clauses were quickly replaced with a "fair pricing policy," which in turn allowed Amazon to "impose sanctions" on sellers.
Consumer advocates have called on the Biden administration to bring federal charges against Amazon as other states have banded together to file similar antitrust lawsuits against companies like Facebook and Google.
However, unlike other coalition efforts that have required coordination among several federal regulators, Racine's office is bringing this suit against Amazon alone.
The attorney general told reporters on a Tuesday call that he believed MFN agreements are narrow enough of a topic for his office to tackle on its own.
Amazon has disputed Racine's claims, saying in a statement, "The D.C. Attorney General has it exactly backwards—sellers set their own prices for the products they offer in our store."
The retail giant has also argued that the relief Racine is seeking would only further harm Amazon's consumers.
"Amazon takes pride in the fact that we offer low prices across the broadest selection, and like any store we reserve the right not to highlight offers to customers that are not priced competitively," an Amazon spokesperson said in the statement. "The relief the AG seeks would force Amazon to feature higher prices to customers, oddly going against core objectives of antitrust law."
Newsweek reached out to Amazon for comment but did not hear back before publication.
Em dash: