D.C.-Area Military Sites Sent Suspicious Packages That Included 'Disturbing' Letters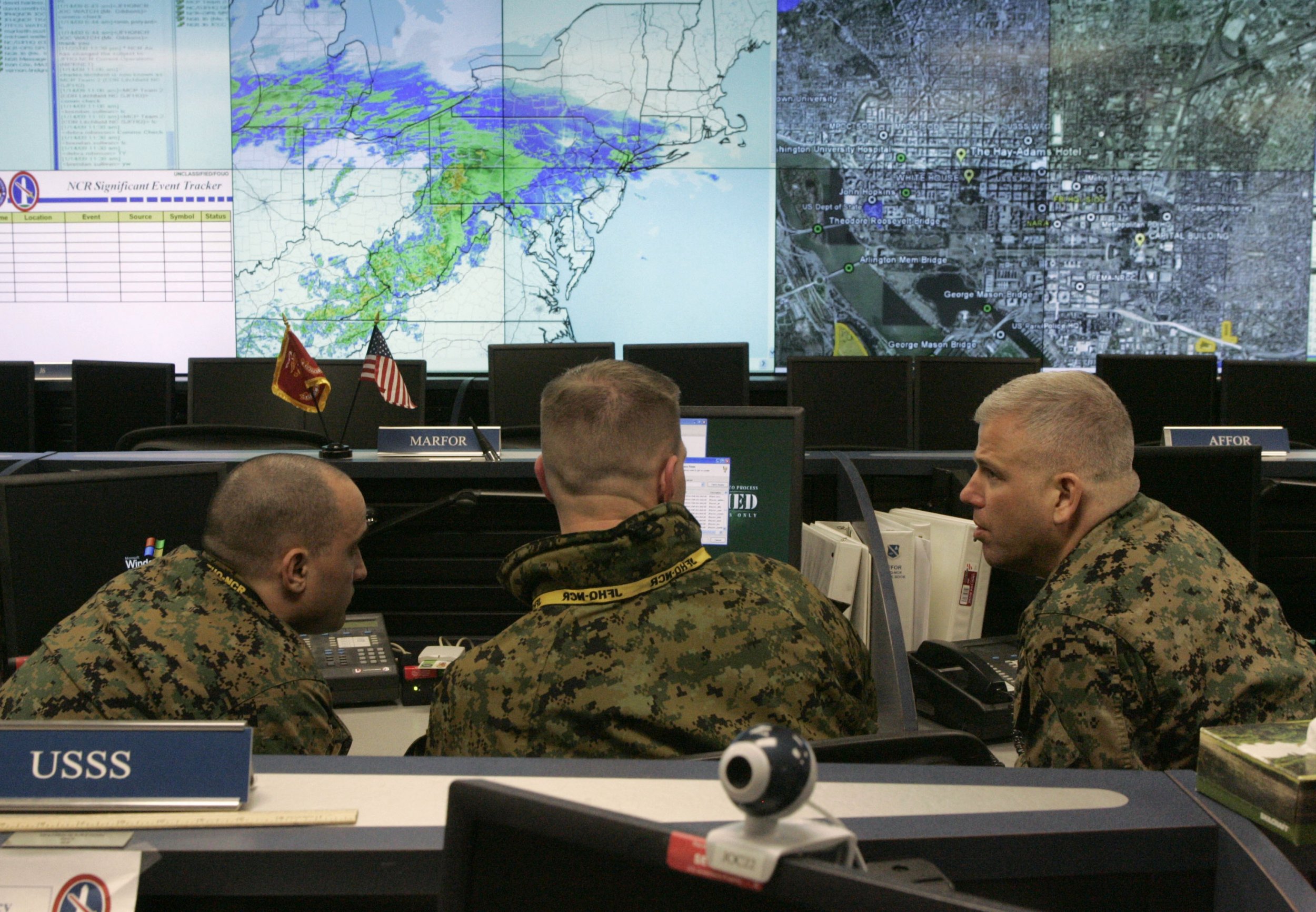 The FBI said suspicious packages were sent to "multiple government facilities" in the Washington, D.C. area on Monday (March 26). Those packages reportedly contained potentially explosive materials and were sent to military sites along with disturbing letters.
"Each package was collected for further analysis by the FBI," said a statement from the law enforcement agency. The packages are not believed to contain sophisticated explosives.
Among those to receive the packages and rambling letters, reported NBC News, were the National Defense University at Fort McNair and Joint Base Anacostia-Bolling, both in D.C, and two mail processing sites, one for the CIA and another for the White House.
Packages were also sent to Dahlgren Naval Air Station and two sites at Fort Belvoir in Virginia.
Tests and an X-rays of one package sent to Fort Belvoir showed it contained black powder, residue, suspected GPS and a fuse. "The package was rendered safe. No injuries are reported," said Army spokesman Michael L. Howard in a statement.
"We are tracking the delivery of suspicious packages to multiple military installations in the National Capital Region," said a spokeswoman for the Department of Defense. "This incident is currently under investigation and we refer all queries to the Federal Bureau of Investigation."
The latest incidents follow the sickening of 11 people in February at Joint Base Myer-Henderson Hall in Arlington, Virginia, after an envelope containing a suspicious substance was received. Subsequent tests of the substance ruled out harmfulness.
A letter with the envelope was reported by CNN to contain ranting, derogatory and sometimes unintelligible text.
D.C.-Area Military Sites Sent Suspicious Packages That Included 'Disturbing' Letters | U.S.