DC Comics Announces Funko One-Shot From Marv Wolfman, New Bendis Imprint
At the DC Comics Meet the Publishers panel at New York Comic Con on Thursday, Jim Lee and Dan DiDio were joined by Marv Wolfman and Brian Michael Bendis to announce DC Primal Age, a one-shot anthology inspired by a DC Universe toyline from the 80s, and Wonder Comics, a teen-focused continuity of books set to roll out in early 2019.
"I haven't been this excited about the DC line in a bit," said DiDio. "The hardest part of our job is finding a way to capitalize on all these ideas in a way that feels cohesive."
Wolfman will write DC Primal Age, based on Funko's new line of action figures inspired by a DC Universe toyline from the 80s. The Primal Age one-shot will be exclusive to Target, starting in February. The idea had been a running joke between Wolfman, Lee and DiDio... until it wasn't anymore.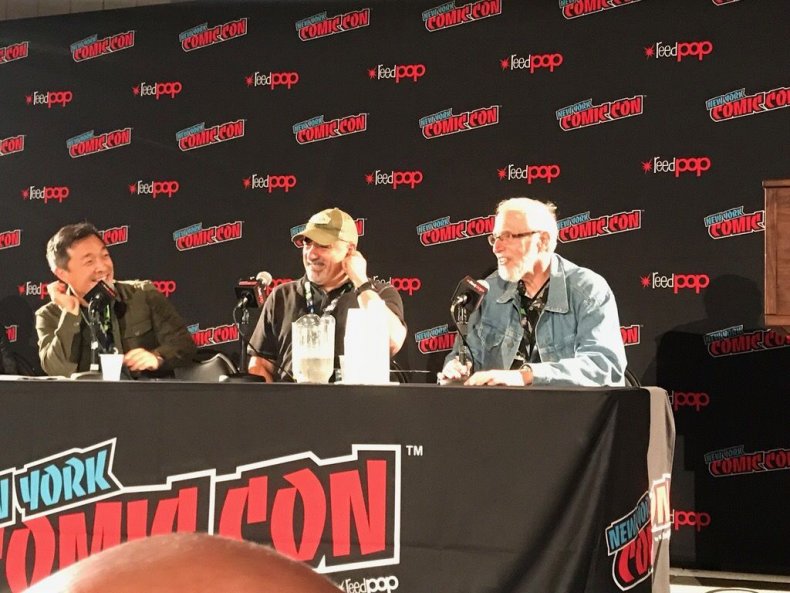 "I went and saw the figures and it was like I was a little kid again. The idea of taking the DC characters and putting them in a wonderful weird universe, where we sort of know what it is, but it's magical. Finding new ways of handling those characters yet still somewhat familiar. They are really imaginative stories," said Wolfman.
"In this world, there is no technology," Lee added. "All the main characters have their own beast that they ride. For example, Batman has a sword and a shield.
"How's that going to work?" Lee asked with a laugh.
"When he's going against Captain Cold, probably not all that well," Wolfman replied.
Bendis' teen-focused imprint will be anchored by an all-new Young Justice series due in January, featuring the return of Impulse (a.k.a. Bart Allen), Superboy (Connor Kent) and Robin (a.ka. Tim Drake). Bendis will write alongside Patrick Gleason. Here are the other titles announced: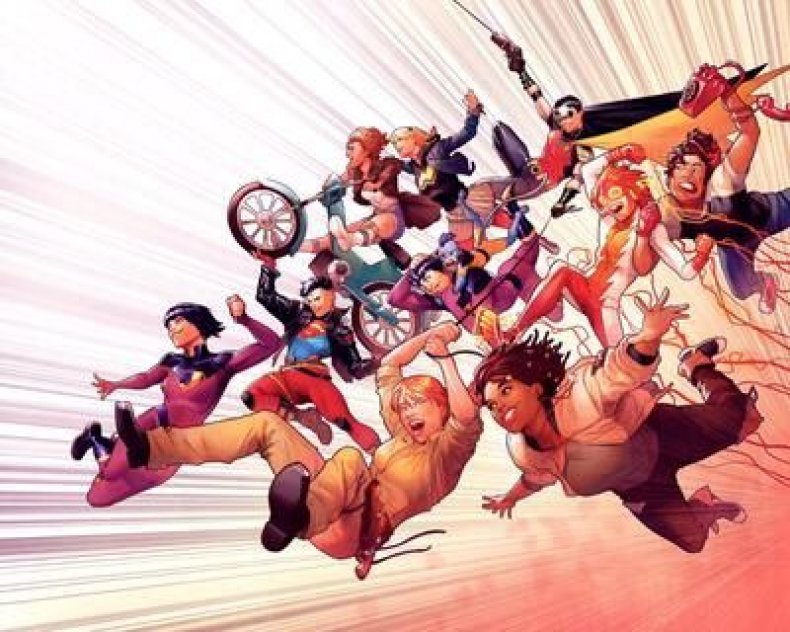 -Naomi, co-written by Bendis and David Walker, with art by Jamal Campbell
-Wonder Twins, written by Mark Russell with art by Stephen Byrne
-Dial H for Hero, written by Sam Humphrey's with art by Joe Quinones
"Wonder Comics is that moment you discover the family you grew up with versus the family you build around yourself," said Bendis. "This is an opportunity for me to express the feelings I was dealing with for Miles Morales and RiRi Williams—that moment in life where everything is at its most passionate, emotional and powerful."
One new character is Teen Lantern, and another who Bendis describes as "Jonah Hex's great- great- great- great-granddaughter." She has no idea who Jonah Hex is, but she inherited his chest. She will make her debut in the next Batman Walmart edition, which Bendis writes.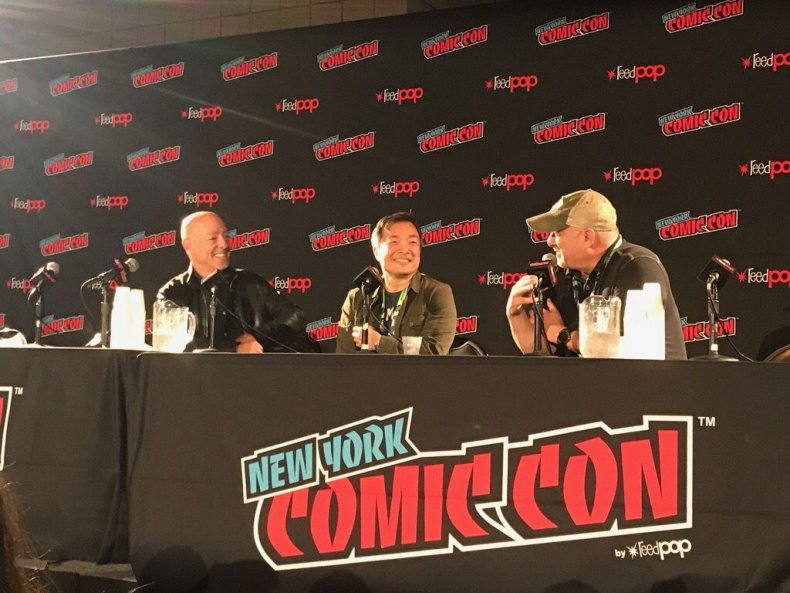 "I know there has been other Hexes in the world, but is there a lineage?" Bendis asked DiDio prior to writing. "Then he sent me a panel of a baby." The rest is history.
"We spend a lot of time talking about the generations of DC," said DiDio, looking at Lee. "[All the teams] are just shades of each other, and they can all get lost in the shuffle and feel similar. The more we can make them unique to themselves, it gives them greater value."
Learn more about Bendis' new imprint from New York Comic Con on Saturday, Oct. 6, at his spotlight panel at 5:15 p.m. Check back with Newsweek for more NYCC coverage throughout the week.
Editor's Note: This story previously stated DC Primal Age was a series; however, it is a one-shot anthology. Newsweek regrets the error.