DC Comics Makes Tom King's Superhero Crisis Center Official With New Series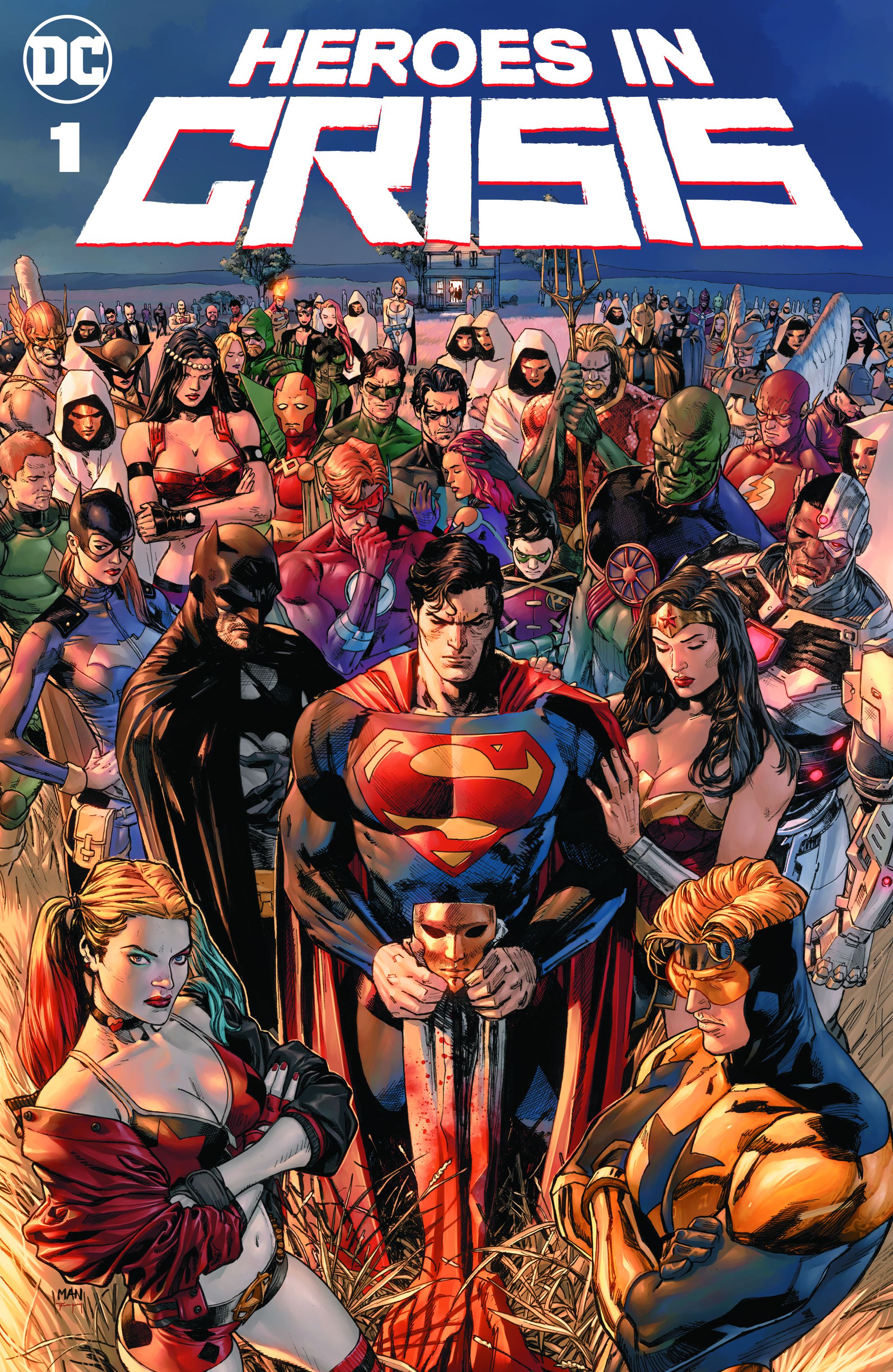 Mister Miracle writer Tom King gave clues about a secret place within DC Comics at a convention back in January, and now we know more. DC has officially announced a seven-issue mini-series, Heroes In Crisis. The series arrives in September, and introduces a superhero crisis center specializing in mental health known as Sanctuary. This news comes only shortly after King's appearance on Late Night with Seth Meyers Tuesday evening. Here's the first look:
The crisis center is founded by Wonder Woman, Superman and Batman, using Kryptonian technology, Amazonian mysticism and backed by the Wayne financial empire. "There's a crisis headed toward DC's greatest heroes, but it isn't coming from outer space or another dimension--this time, the threat is homegrown," says DC in a press release.
King discusses a superhero's struggle to deal with the trauma of war and a life of violence in a great deal of his work. Heroes In Crisis will further explore these themes, using a mystery involving Batman, Superman, Wonder Woman, Harley Quinn, Booster Gold (and more) as the backdrop.
"I feel like I'm part of a rolling generation of people who spent their twenties overseas fighting terrorism," says King, a former counterterrorism operations officer with the CIA who served In Iraq. "Millions of people cycle through that machine and come home to America. That sort of experience of violence is shaping who we are as a culture, and as a country. I want to talk about that."
The story centers on the humans and superhumans under the mask, according to the DC press release. "It's about what allows them to get up and fight when it appears they can't ever get up and fight again. When it's too much, and it's often too much, heroes go to Sanctuary. It's also about what happens when Sanctuary fails, resulting in catastrophic consequences for the DC Universe."
DC and King left clues about Sanctuary in recent issues of Batman. Hints even made their way into the latest issue of Deathstroke, written by Christopher Priest. King calls Sanctuary the "most obvious idea" he ever had. "We have a bunch of superheroes. All they do is fight every day, all the time. That must have a psychological effect on them, right? You can't live a life of violence and not feel the violence deep in your heart and your soul," King told Newsweek in January. "Batman, Superman and Wonder Woman can help you, and themselves, through Sanctuary."
The first issue of Heroes In Crisis, written by King with art by Clay Mann and Tomeu Morey, lettered by Clayton Cowles and edited by Jamie S Rich and Brittany Holzherr, arrives at your local comic book shop and digitally Sept. 26.