D.C. Councilman Trayon White Sr. Suggested Jews Control the Weather, Says Sorry
A D.C. lawmaker suggested that the Rothschilds—a prominent Jewish family—control the weather, in a video posted to social media last week.
D.C. council member Trayon White Sr. posted the footage to his Facebook page at around 7.20 a.m. on Friday. In the clip, White can be heard making the outlandish remarks while filming snowfall from inside his car with a cellphone.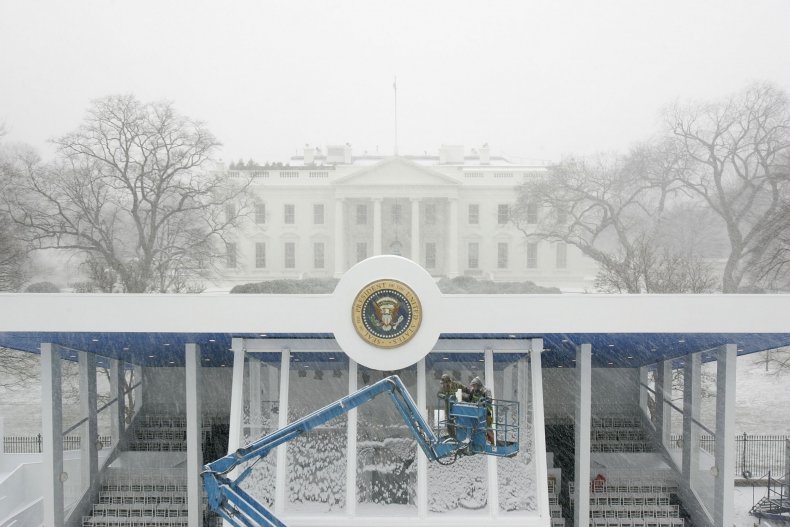 "Man, it just started snowing out of nowhere this morning, man. Y'all better pay attention to this climate control, man, this climate manipulation," he said.
White added: "And D.C. keep talking about, 'We a resilient city.' And that's a model based off the Rothschilds controlling the climate to create natural disasters they can pay for to own the cities, man. Be careful."
After posting the video, White faced backlash from several users who condemned him for the bizarre and racist remarks. Rabbi Daniel Zemel of Temple Micah in Washington also criticized White for the comments. "This kind of anti-Semitism is unacceptable in any public official. This so diminishes what America is about and adds to the oppressive feeling going on in the country right now," he said, reported The Washington Post.
White deleted the video over the weekend and apologized in a tweet on Sunday.
"In response to my social media post on Friday, as I leader I work hard everyday to combat racism and prejudices of all kinds. I want to apologize to the Jewish Community and anyone I have offended. The Jewish community have been allies with me in my journey to help people," he wrote.
White added: "I did not intend to be Anti-Semitic, and I see I should not have said that after learning from my colleagues. I have spoke to leaders and my friends at Jews United for Justice and they are helping me to understand the history of comments made against Jews and I am committed to figuring out ways continue to be allies with them and others…"
Jews United for Justice (JUFJ) was created in Washington D.C in 1998. According to their website, they are a "grassroots community" that seeks to lead Jews in the area to act on their shared values by "pursing justice and equality" in the local community.
In 2015, JUFJ endorsed White, a Ward 8 council member, and even hosted a meet and greet event to introduce him to their community.
"Trayon has dedicated his life to serving and fighting for his community, organizing for more than a decade for a better future for all Ward 8 residents, particularly for the most vulnerable people," they wrote in the description of the event's Facebook page.