Who Is Deathstroke? DC Is Giving the Deadpool Inspiration His Own Movie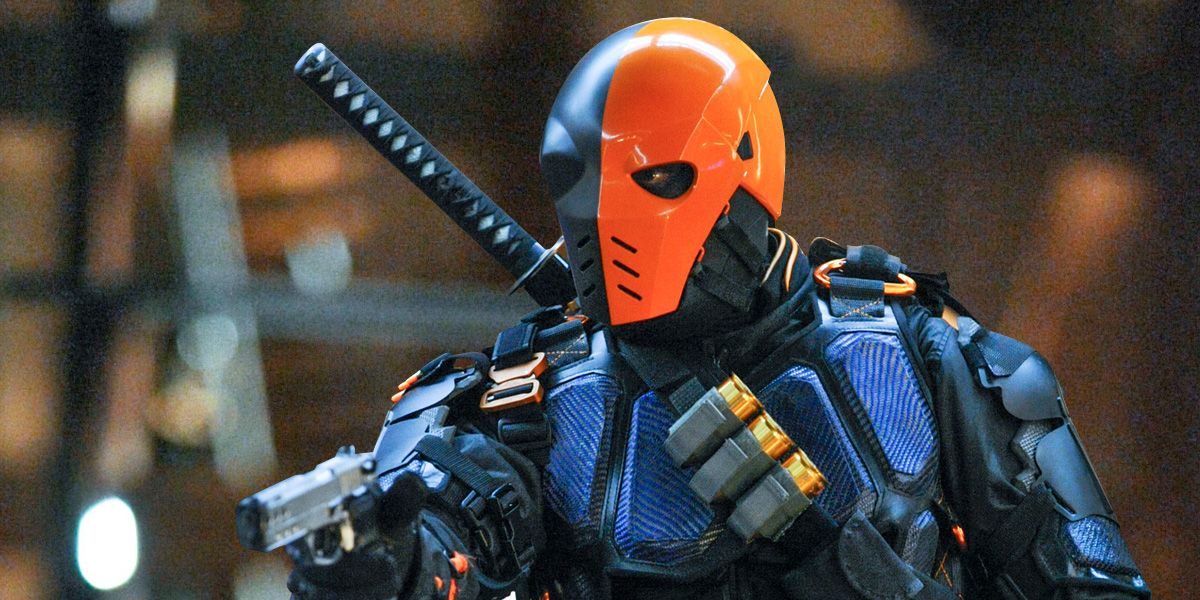 Ten years before Fabian Nicieza and Rob Liefeld created Deadpool (aka Wade Wilson) at Marvel Comics, DC Comics had created Deathstroke (aka Slade Wilson). Indeed, Nicieza and Liefeld intentionally ripped off Deathstroke, one of their favorite villains. Imagine, then, how DC must have felt when their near carbon copy became the enormously popular hit film, Deadpool, starring Ryan Reynolds?
One indication: Warner Bros., which owns DC Films, is, according to multiple reports, looking for a director for a Deathstroke solo film. One rumored candidate is Gareth Evans, the Welsh director behind the non-stop-action hit The Raid. But who would play the villain? Actor Joe Manganiello (True Blood, Magic Mike) was previously set to portray him in the Batman film Ben Affleck was going to direct (which Matt Reeves is now helming, with Affleck as star); no word if that is still a possibility. The character has also appeared in CW's Arrow, played by Manu Bennett.
Deathstroke was introduced to the DC universe in 1980 in New Teen Titans No. 2. Deadpool would come a decade later, when Nicieza told Liefeld his new character was too similar to Deathstroke. Instead of abandoning the idea, the creators decided to lean into it. Fans of Wade Wilson will recognize Slade Wilson's costume and chosen weaponry.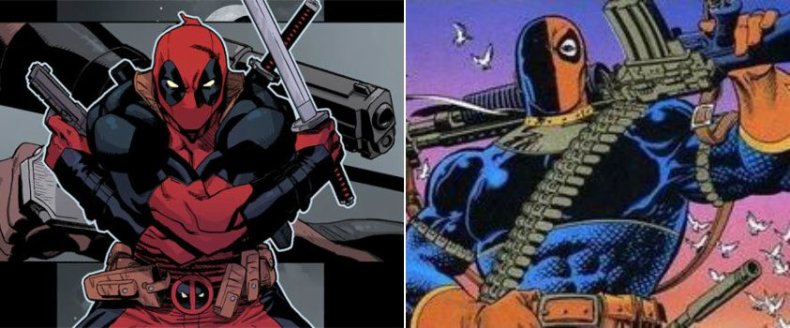 Both characters are hyper-violent mercenaries who enjoy a brutal killi. But unlike Wade, whose brain damage has turned him into a fun-loving, albeit dangerous, hitman, Slade is a super serious supervillain. He enlisted in the army at 16, quickly becoming a master fighter. As often happens in the comic book universe, he was chosen by the army for an experimental super soldiers program, leading to enhanced physical prowess. His wife blamed him for maiming his son and shot out his right eye, hence the mask. Basically, he's evil-Captain-America-meets-humorlesss-Deadpool.
If the Welsh Evans does direct, don't expect the hilarious raunch of Deadpool. Do expect a merciless hit of adrenaline.