Washington DC's Democratic Mayor Muriel Bowser announced on Monday during her COVID-19 address that the nation's capital will no longer require indoor businesses to verify vaccination status before allowing customers entry, effective February 15.
In addition to dropping the vaccine requirement, DC will no longer enforce indoor masking come March 1 except for areas that pose greater risk for spreading the disease, such as schools, medical facilities and public transit. Private businesses who wish to continue enforcing its vaccine and mask mandates are still able to do so.
The mayor's announcement follows similar orders issued in other major Democratic cities across the U.S., including Chicago, Minneapolis, and Denver. Over the past two weeks, these cities have introduced these measures as daily reported COVID cases have dropped by 67 percent.
"We are in a much better place now," Bowser said during her address. "DC Health will maintain its advisories according to the level of spread."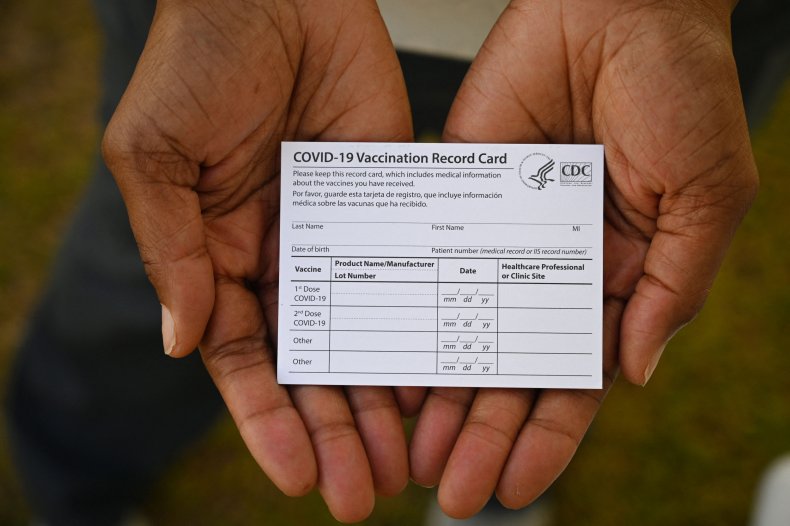 COVID-19 cases have declined by 51 percent in DC during the last 14 days. However, Bowser noted that cases have dropped by more than 90 percent since the height of the Omicron surge, with hospitalizations falling by 95 percent.
Despite the shift in enforcement, the mayor's office continues to encourage vaccination as roughly as 30 percent of the District's population remains not fully vaccinated. Bowser's office also urged citizens to get their booster shot, noting that "unvaccinated individuals are 97 times more likely to die from COVID-19 compared to those who are boosted."
Democratic lawmakers continue to push for vaccination through mandates, financial incentives, and public messaging campaigns. Over the past two weeks, the full vaccination rate has jumped by just 0.6 percent and may continue to trend in that direction.
According to a February 10 poll by Morning Consult, the share of vaccine skeptics has dropped from 39 to 28 percent since the organization started tracing the statistic in mid-March of 2021. In terms of vaccine hesitancy among those who may still get the shot, concerns over side effects remain the most cited reason (32 percent). Twenty-six percent worry that the vaccine moved too fast through clinical trials—the second greatest concern.
DC faces the lowest rate of vaccine unwillingness, according to the poll, at just 7 percent. Massachusetts had the second lowest rate at 10 percent and five other Blue states tied for third with only 12 percent.
In contrast, Wyoming reported the greatest rates of unwillingness at 35 percent. Montana was second at 34 percent, and North Dakota was third with 30 percent.