D.C. Hotel Shooting Leaves Woman Dead, Multiple Others Injured
A woman was killed and four others were injured when gunfire erupted during a party at a hotel in Washington, D.C., early Thursday morning.
Officers were called to the Days Inn by Wyndham hotel in the 4400 block of Connecticut Avenue in northwest D.C. at around 3:30 a.m., the Metropolitan Police Department said.
Police initially said on Twitter that officers had found four people with gunshot wounds. In a follow-up tweet, they said a fifth victim was located a short time afterwards.
The department said one woman had died, before revising the information to say she had been transported to hospital in a "grave condition."
In an update shortly before 9:20 a.m., police confirmed the woman had died.
The gunfire had erupted during a party at the hotel, according to NBC Washington.
Second District Commander Duncan Bedlion said five men and women were injured. Some of the victims had been taken to area hospitals by ambulance, while others took themselves, Bedlion said.
The police department had received complaints about the hotel in the past, he added.
"We receive complaints related to drug activity and that's something we actively work to address with the community," Bedlion said.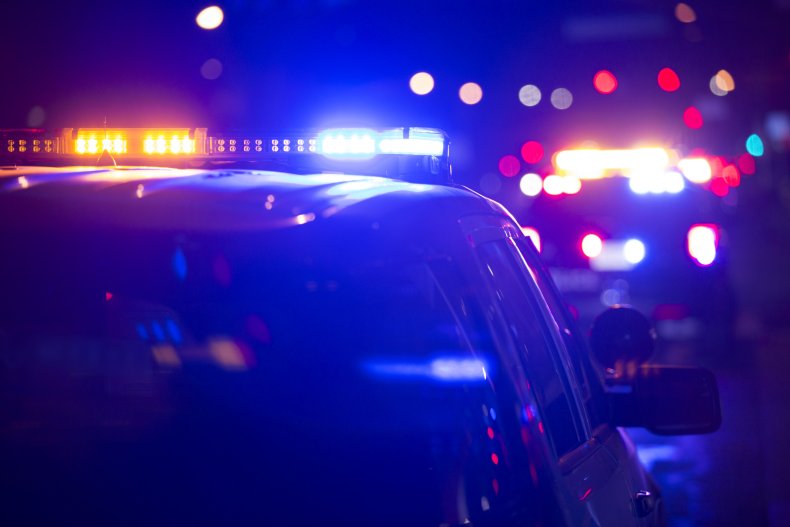 Police have not provided any details on a suspect or suspects, or what prompted the shooting. In a tweet, the department said there was no lookout for a suspect.
The investigation is ongoing.
A woman who works at a bakery near the hotel told NBC Washington that "more and more cops just kept coming" while she was locking up her bike.
"I saw a person on a gurney coming out of the hotel getting put into an ambulance that then got escorted by a police officer," she said.
In a statement to WTOP, Wyndham Hotels & Resorts said: "We're deeply saddened by this incident and our thoughts and prayers are with the victims and their families during this difficult time."
The statement added: "As this hotel is independently owned and operated, we're unable to comment further and ask that all questions be directed to the appropriate investigating authorities."
The Metropolitan Police Department have been contacted for additional comment.
Update 01/27/22 8:08 a.m. ET: This article was updated, and the headline modified, to indicate that one of the victims was in "grave" condition and not deceased.
Update 01/27/22 11:03 a.m. ET: This article was updated, and the headline modified, to indicate that one of the victims has now been confirmed to have died.