D.C. Loses Staggering $4M on New Sports Betting App in Its First Full Year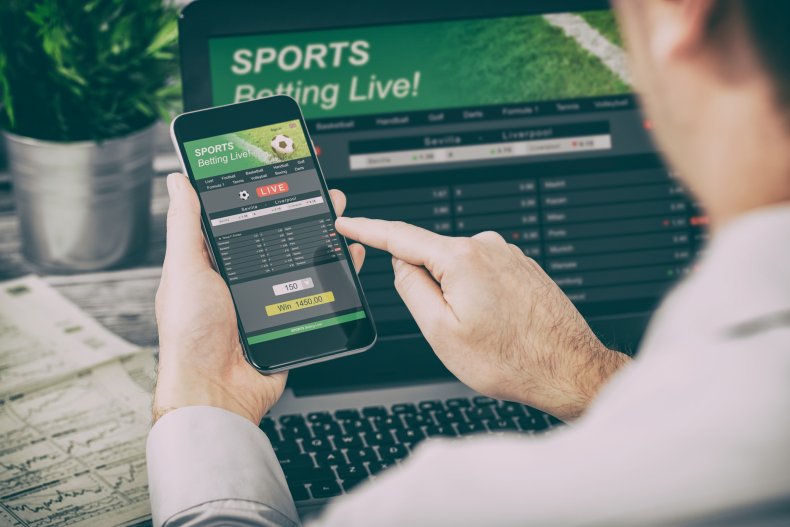 A sports betting app launched by the D.C. Lottery in Washington, D.C., has reportedly cost the district $4 million during its first full year in operation.
Lottery officials admitted that the GambetDC app lost millions in 2021 due to marketing costs and underperforming on revenue estimates, according to DCist. The app has been heavily criticized since it went online several months later than expected in May 2020, while most professional sports were dormant due to the COVID-19 pandemic. It had previously been projected to bring in $6.2 million in revenue last year.
Lawmakers legalized sports betting in D.C. in 2018. Revenues for privately owned brick-and-mortar sportsbooks were reportedly better than expected last year. Meanwhile, GambetDC could be set to continue significantly underperforming in the future, with a 2022 estimate predicting that it would bring in $1.5 million, a huge decrease from the $20 million that had once been projected.
GambetDC is the only sports betting app that is allowed to fully operate in D.C., with other apps being limited to a two-block radius around the physical location of sportsbooks. D.C. Lottery Director Frank Suarez reportedly defended the arrangement and the inaccurate revenue estimates, which were made before he became director, after being questioned by D.C. Councilmember Kenyan McDuffie over whether the other apps should be allowed for use throughout the district.
"The model is a good one. Right now, compared to some of the other models, it's set up to give you the most return on revenue," Suarez said, according to DCist. "The way the model is structured is solid and it helps the District...drive local business and the economy. And so it is a solid model. We have to be very realistic abut the expectations of the revenue. We know a lot more know than we used to."
"The prior estimates were set with very limited data," he added. "You can look and see that for the District to get anywhere close to what the original [estimate was] we would have to multiply our population by ten times when you look at any jurisdiction making those numbers. That's why you're seeing such a big difference with our new estimates, because they are grounded in the learning we have and what we're seeing across the country."
A technical issue rendered the app unusable on Apple phones during this year's Super Bowl. Lottery officials fended off fierce backlash over the mishap, which they said resulted from lottery contractor Intralot failing to properly pre-approve a required Apple update.
Suarez reportedly admitted that the issue had caused "reputational damage" for the app as well as lost revenue during his D.C. Council exchange. A pre-Super Bowl prediction estimated that it would be the biggest sports betting day in American history.
Newsweek reached out to the D.C. Lottery for comment.