D.C. Man, Simon Walker, Gets 17 Years for Advertising Child Pornography Online
Simon Walker, a 33-year-old resident of Washington, D.C., was sentenced to more than 17 years in prison on Wednesday on one charge related to child pornography.
Walker had been in custody since his initial arrest by the Federal Bureau of Investigation in July 2018. Under the auspices of a federal search warrant, forensic examiners discovered hundreds of graphic images engaged in sexually explicit conduct on Walker's electronic devices.
According to information from the U.S. Department of Justice, Walker created and served as the administrator for online chat groups devoted to trading child pornography.
"In addition to uploading images of children engaged in sexually explicit conduct," the DOJ said, "Walker encouraged other members of the group to distribute child pornography."
Members of the online groups were warned by Walker that they would be removed if they did not "contribute to the online community of offenders." Walker also admitted to "encouraging the ongoing sexual abuse of an infant by a co-administrator."
Walker entered a guilty plea to the charges in October 2019. On Wednesday, Walker was sentenced on one count of advertising child pornography. In addition to his prison sentence, Walker was sentenced to 20 years of supervised release and is required to $10,000 in restitution.
Newsweek reached out to the FBI for further comment.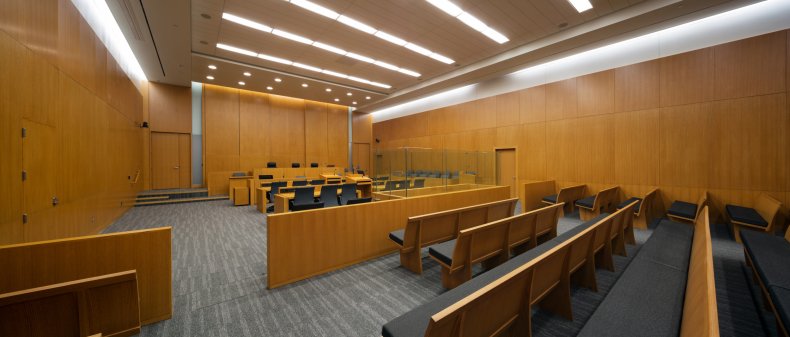 According to information from the internet safety advocacy group Enough is Enough, agents with the Department of Homeland Security made 3,771 arrests related to child exploitation in fiscal year 2019. That number represented an 18 percent increase in arrests in fiscal year 2018.
The federal battle against child pornography turned deadly on Tuesday when two FBI agents were killed while attempting to serve a warrant against a child pornography suspect in Sunrise, Florida.
Five FBI agents were shot as they attempted to serve a federal search warrant for an investigation into a case of violent crimes against children. Three of the agents were wounded. Special Agents Daniel Alfin and Laura Schwartzenberger were killed. The suspect was pronounced deceased after the event.
During a Tuesday press conference, FBI Miami Special Agent in Charge George Piro said that search warrants are conducted by the agency "almost daily."
"They are an essential and important part of what we do and are thoroughly researched and meticulously planned to take into account any threats or dangers," Piro continued. "The vast majority of these warrants occur without incident and the investigation continues."
Local law enforcement authorities in Florida have also cracked down on purveyors of explicit imagery of children. In January, the Manatee County Sheriff's Office charged 14 individuals with 541 counts related to the distribution of child pornography. During a large-scale operation called "One Way Ticket," over 100 devices were searched by investigators, revealing approximately 17,000 images of child pornography.
"Some of this stuff is coming from overseas," Manatee County Sheriff's Office Public Information Officer Randy Warren told WWSB at the time. "The actual content is in various places."