D.C. Mayor Plans to Hire Hundreds For Coronavirus Contact Tracing Force to Help Contain Outbreak
On Thursday, D.C. Mayor Muriel Bowser announced a plan to hire hundreds of people to assist with tracing contacts of those infected with coronavirus as the city looks to reopen.
"We also know that any effective response and reopening will require widespread contact tracing abilities in order to control and contain the virus, so we need to know who has it and who has been exposed to it," Bowser said during a press briefing. "Today, D.C. Health has a team of about 65 contact tracers, and we are in the process of building that team to over 200 contact tracers."
Bowser added that as the city continues to move through phase 1 of its reopening plan, the team of contact tracers will need to grow to about "900 contact tracers." Bowser's mention of phase 1 aligns with the three-phase reopening plan outlined by President Donald Trump.
Bowser's comments come as the city continues to report new cases of the novel coronavirus, which causes respiratory disease COVID-19. According to a tracker provided by Johns Hopkins University, there are currently over 3,300 confirmed cases in D.C. and at least 139 deaths.
The number of COVID-19 cases across the U.S. also continues to increase daily, which has led to the discussion of contact tracing teams like the one Bowser spoke about on Thursday. According to the Centers for Disease Control and Prevention (CDC), contact tracers will essentially track and monitor the contacts of individuals that have been infected.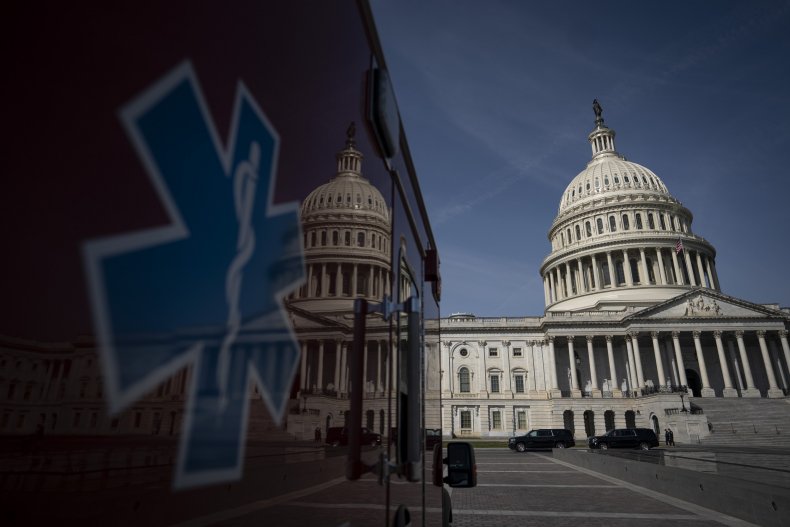 The contact tracers will then be able to "help ensure the safe, sustainable and effective quarantine of contacts to prevent additional transmission."
Contact tracing has helped other countries like China and South Korea slow the transmission of the virus and ease lockdown measures, and some health experts believe that the only way to reopen the U.S. is to increase contact tracing. A number of other states have also taken similar actions, creating teams of contact tracers. Massachusetts is in its second week of contact tracing and has hired more than 300 people to help track. Contact tracing programs have also been announced in California, New York, New Jersey, Maryland, Minnesota, and Connecticut.
Both Utah and North Dakota have also begun contact tracing through mobile applications, which will allow residents to track their own movement and see if they have come in contact with an infected individual.
"We need an army of contact tracers in every community of the U.S. to be ready to find every contact and warn them to care for themselves and stop spreading it to others," said Tom Frieden, a former CDC director, during a recent conference call with reporters.
In addition to the team of contact tracers, Bowser mentioned a new testing site in D.C. to increase coronavirus screenings.
"Contact tracing alone, however, won't be enough, and we also know that having widespread and accessible testing will be needed," Bowser added, noting that new public testing site has opened at the University of the District of Columbia.