D.C. Paid Leave Victory Also Highlights Pitfalls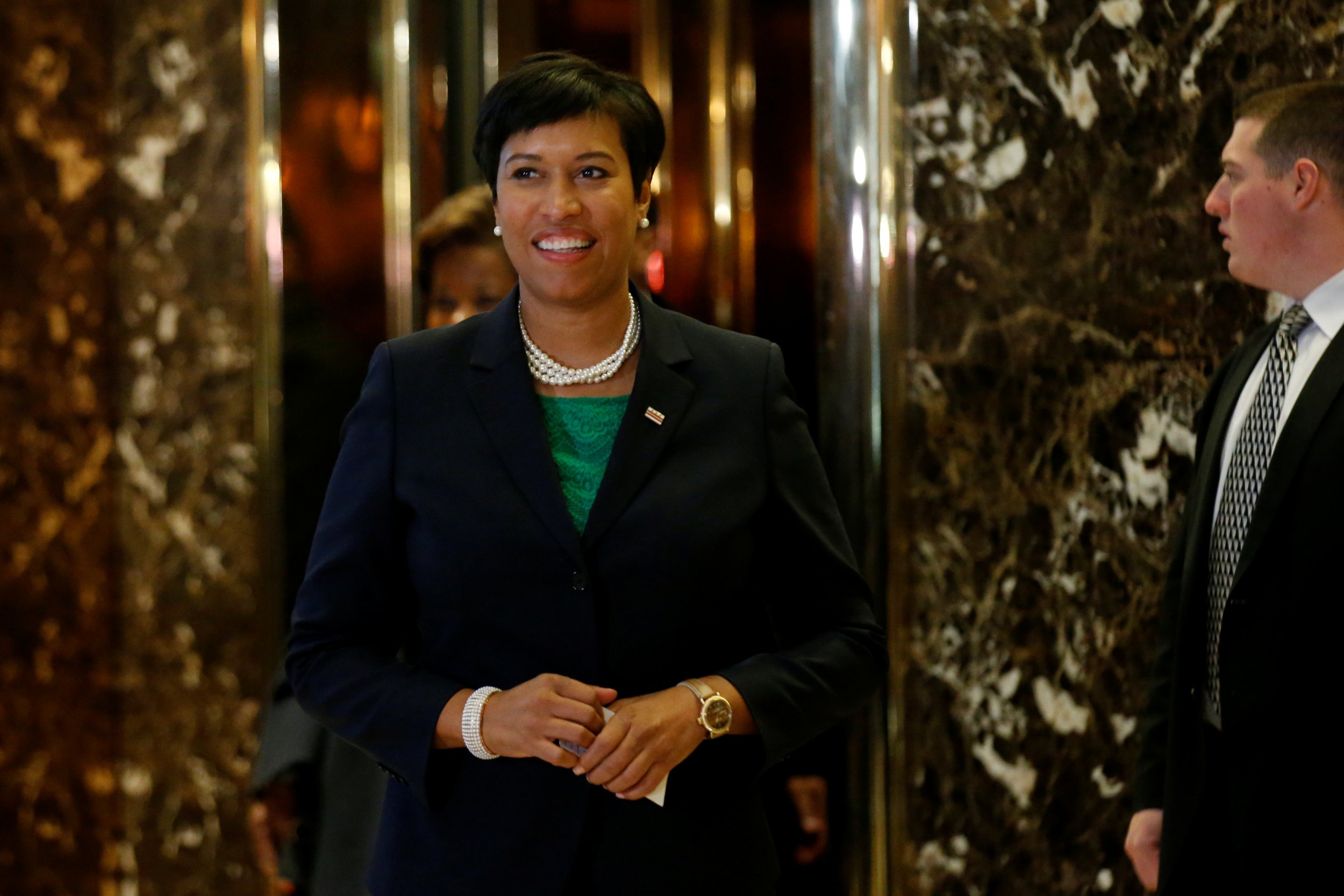 The nation's capital is poised to become the latest liberal enclave to guarantee paid leave to its workers—without the support of the city's Democratic mayor. The intraparty split in Democrat-dominated Washington, D.C., underscores that even as the push for paid leave gains steam across the country and across the partisan divide, questions about who is eligible and who is paying for it remain major obstacles to a national consensus.
Washington's City Council passed its Universal Paid Leave Act on Tuesday with a 9-to-4 vote. In guaranteeing up to eight weeks of paid time off for new parents, six weeks to care for a sick family member and two weeks of personal sick leave, it will be one of the country's most generous paid leave laws.
Mayor Muriel Bowser, however, was not rejoicing, instead issuing a statement shortly after the vote lambasting the legislation. Bowser called it a "$250 million tax increase" that will "mostly benefit residents of Maryland and Virginia" who work in the district. "I predict the council will need to revisit this legislation and address the detrimental impacts on district residents and small businesses," she continued. "I will not add my name to this legislation."
But Bowser did not threaten to veto the bill, which will go into effect without her signature, with distribution of benefits beginning in 2020. But the mayor's opposition, and that of two influential Democrats on the council, underscore that even when politicians agree on the principle that workers should receive paid leave, the devil is in the policy details.
The central debate around paid leave laws has generally been about how they would be funded. The D.C. legislation aims to cover the costs to businesses with a 0.62 increase in the payroll tax paid by employers, an approach that split the business community. Larger companies that already offer some form of paid leave object to having to subsidize other companies that don't, via their taxes. They, and Bowser, supported a last-ditch alternative proposal floated Monday by Democratic Council members Mary Cheh and Jack Evans, which would have mandated the same amount of leave but made individual companies cover the costs. Small businesses would have been eligible for an annual tax credit for each employee to help compensate for some of the expense. That proposal was defeated by an 8-to-5 vote.
Small businesses objected to Cheh and Evans's alternative as potentially devastating to their businesses. "This proposal, which would likely cost thousands of dollars per employee, would be disastrous for small business owners, driving many into financial ruin," the Main Street Alliance, a progressive small- business coalition, warned in a release responding to the proposal. The group cheered the council's passage of the original proposal on Tuesday as "a huge win" for the small-business community.
The D.C. model follows the format adopted by California, New Jersey, New York and Rhode Island, the only four states in the country to require paid family leave for workers. New York just passed its law in 2016, going into effect in 2018. California also expanded the benefits under its existing paid leave law in 2016, provisions that will also become effective in 2018.
Nearly a dozen other states also explored paid leave proposals with various pay-for models in 2016, according to The Pew Charitable Trusts, including Minnesota, where the Senate passed a bill in May, and Connecticut, where a Senate committee approved a paid leave bill in March. Legislators in Hawaii, Illinois, Indiana, Missouri, Oklahoma and Vermont all introduced paid family leave bills that did not advance out of committee, while the Utah legislature voted down a bill applying to state workers. Arizona, meanwhile, approved a family leave pilot program for its state employees.
The issue even became a flashpoint in the 2016 presidential race, with both Democrat Hillary Clinton and Republican Donald Trump laying out proposals to guarantee leave for new parents—or, in Trump's case, only new mothers. But once again, the issue of how to pay for it emerged as a dividing line. Trump claimed in his plan that the government would cover the costs by eliminating unemployment insurance fraud, something scoffed at by Democrats. Critics also pointed out that another part of Trump's plan—allowing parents to deduct the costs of childcare from their income taxes—would leave out most working-class and poor people, who do not pay income taxes given their low tax brackets.
It remains to be seen whether Trump continues to pursue the issue once he's sworn in as president in January. His eldest daughter, Ivanka, has been pushing her father to focus on paid leave and other assistance for parents, and she is expected to remain influential in the Trump White House. Congressional Republicans, however, are likely to be almost universally resistant to any new government entitlement program, even one that Trump claims can be paid for with existing funds.
And if paying for paid leave benefits is controversial even in D.C., a city that overwhelmingly votes Democratic, one can only imagine how difficult it would be to hash out an agreement that can bring fiscal conservatives on board.