D.C. Stumbles in Early Amazon HQ2 Prediction: Wells Fargo's AI Robot Narrows Down Favorite
Politicians and residents in 20 US cities are nervously holding their breath in anticipation of Amazon announcing the new home for its second headquarters.
The online shopping giant is based out of Seattle—where it was founded in 1994—and has been on the hunt for a second headquarters. The search garnered submissions from 238 cities, which Amazon shaved down to 20 in January.
According to an AI robot developed by Wells Fargo, Boston is now the frontrunner to win the coveted contract. Following slightly behind, in order, were Chicago, Atlanta, New York City and Toronto.
"It is fair to characterize [Boston] as what the broader public and the market believes will happen when Amazon announced their decision later this year," AI robot Aiera stated in the notes.
The list is calculated by comparing the city's name being mentioned with stock value. In the five-month window, Boston was mentioned 190 times and the stock price rose around 0.79% per mention.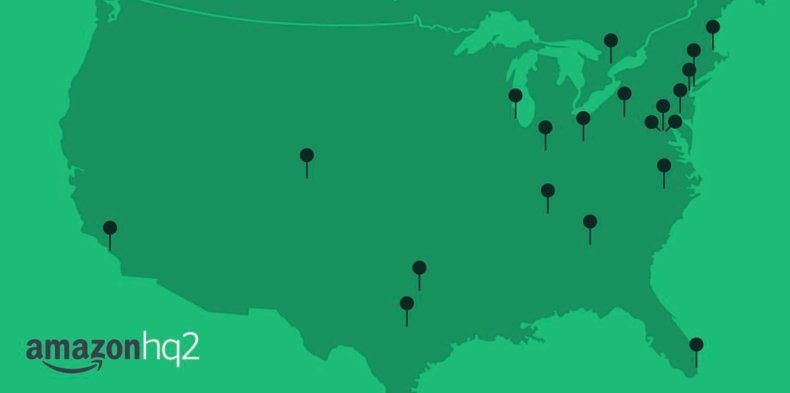 Whichever city can convince Amazon to set up shop locally will be rewarded with around 50,000 jobs and an expected stimulus of $5 billion.
Early favorite Washington DC struggled to live up to the hype, at least according to the Wells Fargo robot. The capital finished seventh on the list, just behind Austin, Texas. Many have assumed D.C. would be a frontrunner since Amazon selected three cities from the area for the list of 20.
Amazon has promised the second headquarters will be just as big as the original. "It will be a full equal to our current campus in Seattle," Amazon states on its website. "In addition to Amazon's direct hiring and investment, construction and ongoing operation of Amazon HQ2 is expected to create tens of thousands of additional jobs and tens of billions of dollars in additional investment in the surrounding community."
Completing the top 10 was Denver, Colorado, Los Angeles and Philadelphia. The only city on the list outside of the United States is Toronto.
Amazon officials are currently touring the cities to hear pitches. The company is expected to make a final decision before the end of the year.
The complete list of finalists (alphabetical order):
Atlanta, Georgia
Austin, Texas
Boston, Massachusetts
Chicago, Illinois
Columbus, Ohio
Dallas, Texas
Denver, Colorado
Indianapolis, Indiana
Los Angeles, California
Miami, Florida
Montgomery County, Maryland
Nashville, Tennessee
New York City, New York
Newark, New Jersey
Northern Virginia, Virginia
Philadelphia, Pennsylvania
Pittsburgh, Pennsylvania
Raleigh, North Carolina
Toronto, Ontario
Washington D.C.