DC Universe Available on Xbox One Today, Here's How to Download the Streaming Service on Your Console
Fans of the DC Universe streaming service will have another way to watch their favorite original series and read the publisher's comics. Starting today, the DC Universe streaming service will be available to download on Xbox One consoles. The announcement comes just in time for the latest DC Comics animated film, Justice League vs The Fatal Five releases on April 16.
"Since we launched DC Universe last fall we've been on a mission to expand our reach on new platforms. Fans asked for access to the ultimate DC membership on their Xbox One consoles and we are excited to deliver DC Universe to them starting next week. Our growing list of highly acclaimed original series, amazing library shows and thousands of comics are now accessible to DC fans and Xbox users alike," said Sam Ades, senior vice president and general manager, DC Digital Services in a press release.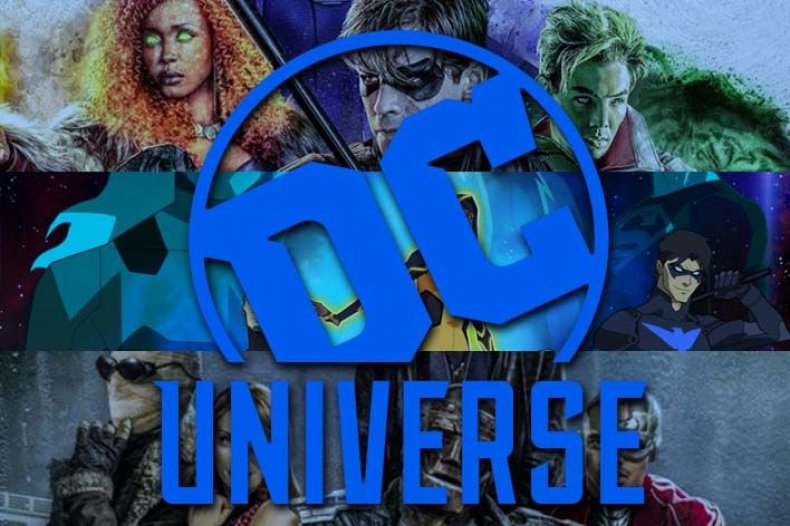 How to Access DC Universe on Xbox One
Similar to other streaming services like Netflix, DC Universe subscribers can log in with the same information that they use to access the service on mobile devices and smart TVapps. To download the DC Universe app on Xbox One, simply go to the Windows Store and search for DC Universe. If it's available in your area, it will appear to download for free.
DC Universe offers a seven-day free trial to those who want to try out the service before committing to a subscription. The Xbox One pricing is the same as other platforms, $7.99 per month or $74.99 annually.
April not only brings the highly-anticipated Justice League vs The Fatal Five to DC Universe but loads more comic-focused content, including the first season of the SyFy series Krypton. More classic DC Comics are also being added digitally this month. Check out everything that's added and removed from the streaming service in April below.
On DC UNIVERSE for the first time:
4/1: Batman: Bad Blood
4/1: Green Lantern: First Flight
4/5: Krypton, season 1
4/16: Justice League vs. The Fatal Five
Removals:
Comics :
Additions:
4/2: A collection of DC's biggest events including Crisis on Infinite Earths, Final Crisis, Dark Knights: Metal, Zero Hour and more
4/9: Key highlights from DC's Golden Age and Silver Age digital catalog
4/16: DC Classics including All-Star Superman, All-Star Batman & Robin, Superman Red Son, Kingdom Come & more!
What do you think of the DC Universe app releasing on Xbox One? What platform do you hope gets the service next? Let us know in the comments section below.