DC Universe's 'Harley Quinn' Wants to Be Donald Glover's Axed 'Deadpool'
The new teaser for the DC Universe animated series Harley Quinn is cute, funny and seems to take a few hints from Ryan Reynolds' Deadpool. Speaking into the camera, Harley addresses the audience: "You're gonna piss yourselves."
"I think they're gonna hate it Harles," Poison Ivy chimes in, sitting next to Harley in bed. (Wait, does this mean…?). The pair were lovers in the comics, and the biggest revelation from this teaser could be a budding relationship between the two. They actually just got married in the Injustice 2 prequel comic.
DC Universe hasn't revealed any details about the Harley Quinn series, except for that it's expected to air sometime in 2019. Harley Quinn is voiced by Big Bang Theory' s Kaley Cuoco. The voice cast also includes Jason Alexander, Wanda Sykes, Lake Bell, Alan Tudyk, JB Smoove and Ron Funches.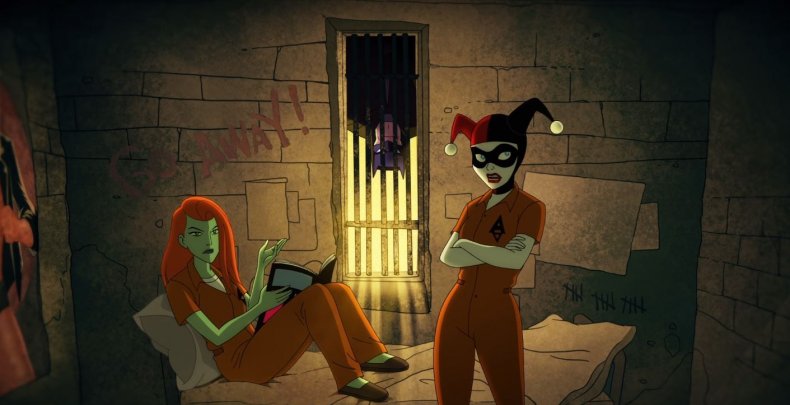 Aside from Poison Ivy and Harley Quinn's intriguing chemistry, the teaser seems to confirm the show will be a gory comedy. "I thought we were supposed to make a show that's super gritty and bleak, you know, like a DC thing," Poison Ivy jokes, before Harley promises the opposite.
The trailer also references Dondald Glover's axed Deadpool series on FX. Do you think the Harley Quinn series has potential to negate backlash to the animated Deadpool series' cancellation? Sound off in the comments and stay tuned for more details out of New York Comic Con, which runs from Oct. 4-7.