D.C.'s Vaccine Mandate for Students Will Unravel a Decade of Progress. Mayor Bowser: Reconsider | Opinion
When the Council of the District of Columbia passed a COVID-19 vaccination mandate for in-person learning, I along with many others was concerned about the negative impact this would have on the unvaccinated. I presumed that the legislation, passed in March, would be amended given updates in the CDC guidance issued in August. But it seems that the "no-learning" option is still on the table for D.C. students who aren't vaccinated.
D.C.'s official position mandates that by January 2023, students 12 years and older be vaccinated against COVID-19 as a condition for returning to in-person learning, and there is no virtual learning option. Among the impacts of this policy, it will almost certainly broaden racial educational gaps, given that the vaccination rate for 12-to-17 year old Black students is under 60 percent.
And this would be an absolute disaster.
Educational achievement has been at the forefront of my mind for some time. I am the Executive Director of the Youth Leadership Foundation (YLF), a nonprofit with a mentoring and education service mission that deals with hundreds of families from areas of concentrated disadvantage each year. So I know firsthand how much effort, energy, and struggle has gone into trying to close this educational gap.
So I was stunned to see D.C. Mayor Muriel Bowser embrace a policy approach that so drastically conflicts with the needs of so many.
If the current policy holds and near-universal compliance is not achieved by the time students return from winter break, a significant number of students and families will either continue to refuse vaccination and therefore be refused schooling, or they will capitulate despite persistent and significant reservations.
Both of these options are alarming.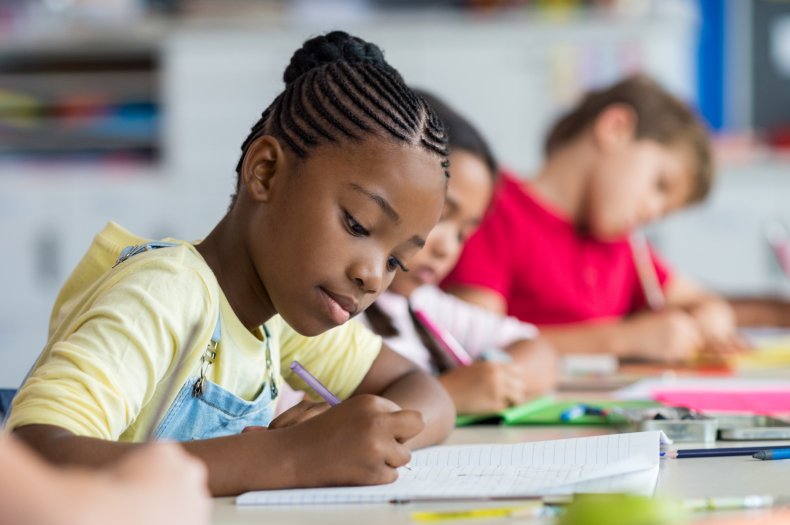 Those who continue to refuse the vaccine will not even have an option of remote learning. They will be barred from learning. The costs are not limited to learning loss, either; students out of school experience further destabilized home environments, social isolation and its attendant mental health impacts, and the cascading negative outcomes of truancy.
But parents who feel forced to vaccinate their kids against their wishes don't have it much better. Using "Do it or else!" tactics to reign in refractory students does not create lasting compliance. Rather, this approach calcifies oppositional attitudes. And it sends a chilling message to the rest of the group that they are valued not for their inherent human dignity but for their compliance. And it and robs the instructor and the organization of a learning opportunity.
The good news is there is another way. At YLF, our 25-year history is rife with stories of "hard nuts to crack" who became central organizational figures, including two students turned mentors turned directors. Our mentors use a holistic outlook that embraces individual autonomy to give students meaningful choices.
The Mayor must find a better way to handle unvaccinated students.
After all, how many students is it acceptable to leave behind? One? 100? Whatever amount one might be willing to accept, I can't imagine it approaches the figures we currently face. According to District government data, between 14 and 18 percent of D.C. youth (ages 12 to 17) are unvaccinated, including 11 to 13 percent white young people, 15 to 30 percent Asian American and Pacific Islander, and most dramatically, between 42 and 47 percent of Black youth.
I entreat every one of us to resist efforts that could leave behind thousands, even if for the best intentions.
I encourage the D.C. Council and Mayor Muriel Bowser's Administration to consider how a one-dimensional policy risks unraveling the progress that D.C. Schools have made in education over the past decade.
Janaiha Bennett is the Executive Director of the Youth Leadership Foundation. She is a life-long resident of the District of Columbia, hailing from Ward 7.
The views expressed in this article are the writer's own.