'It's Time for Big Pharma to Pay for What They've Done,' New York Mayor Says in Lawsuit Over Opioid Crisis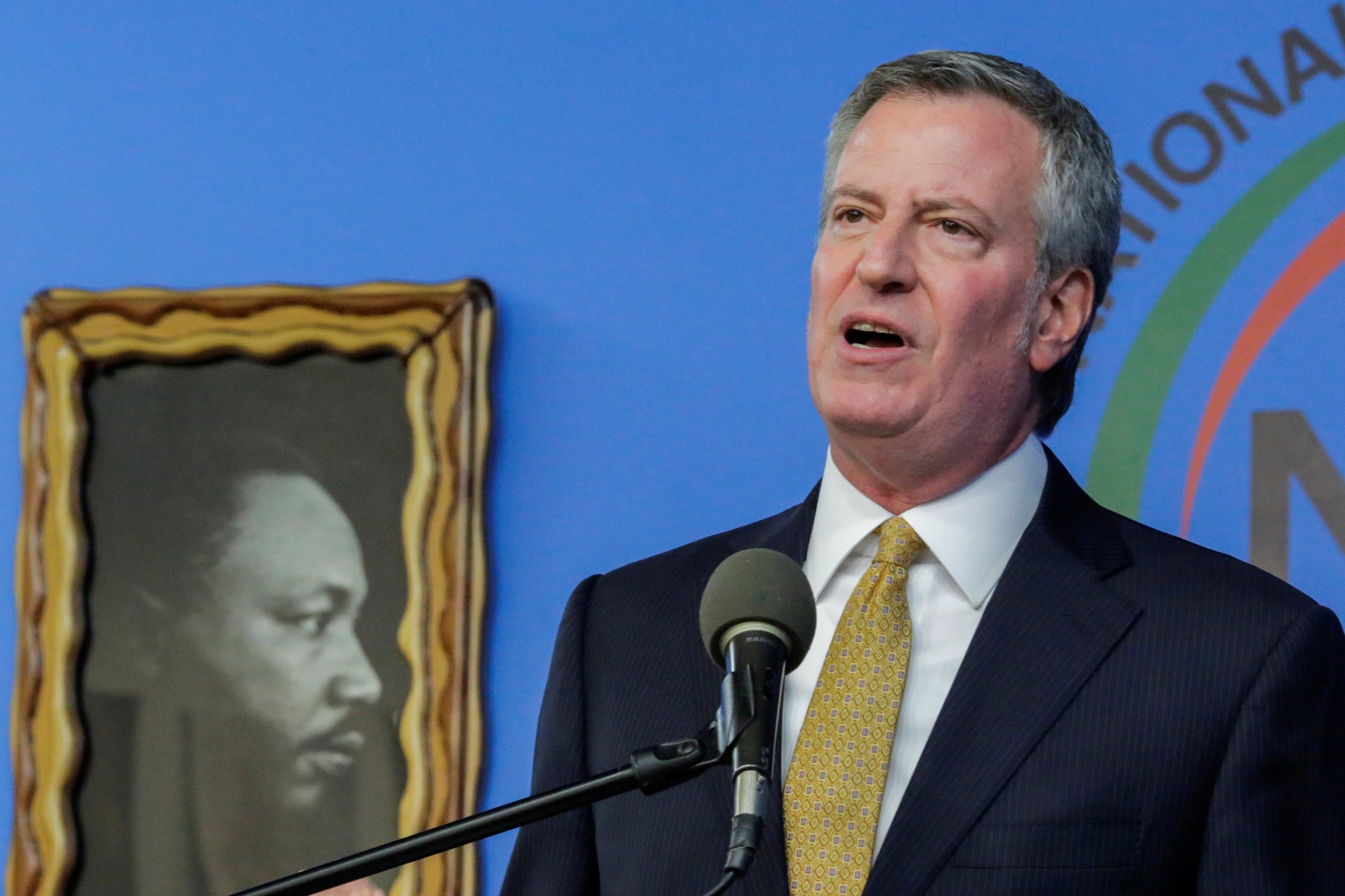 New York is suing big pharma over its role in the opioid crisis.
New York City Mayor Bill de Blasio announced a $500 million lawsuit against several major pharmaceutical companies on Thursday, saying it was "time for Big Pharma to pay for what they've done. It's time that they are held accountable." De Blasio is asking for the money to cover damages caused by a high opioid-related death count in the city in recent years, alleging that manufacturers played a role in the crisis.
"More New Yorkers have died from opioid overdoses than car crashes and homicides combined in recent years. Big Pharma helped to fuel this epidemic by deceptively peddling these dangerous drugs and hooking millions of Americans in exchange for profit," de Blasio said in a statement. "It's time for hold the companies accountable for what they've done to our City, and help save more lives."
The lawsuit names Purdue Pharmaceuticals, Teva Pharmaceuticals and Johnson & Johnson, to name a few. It alleges that makers marketed products in deceptive ways, saddling New York City with increased costs for emergency services, criminal justice costs and law enforcement costs.
The pharmaceutical companies have thus far denied the claims in statements.
"We maintain that the allegations made in these lawsuits against our company are baseless and unsubstantiated. Our actions in the marketing and promotion of our opioid pain medicines were appropriate and responsible," Sarah Freeman—a spokesperson for Janssen Pharmaceuticals, a company owned by Johnson & Johnson— said in a statement to The Hill.
New York is not the first city to take legal action against Big Pharma for its alleged role in the opioid crisis. Chicago sued Big Pharma in 2014, and several other cities have followed suit or are considering doing so.