De Blasio Team Broke Campaign Donation Laws, 'Warrant Prosecution:' NYT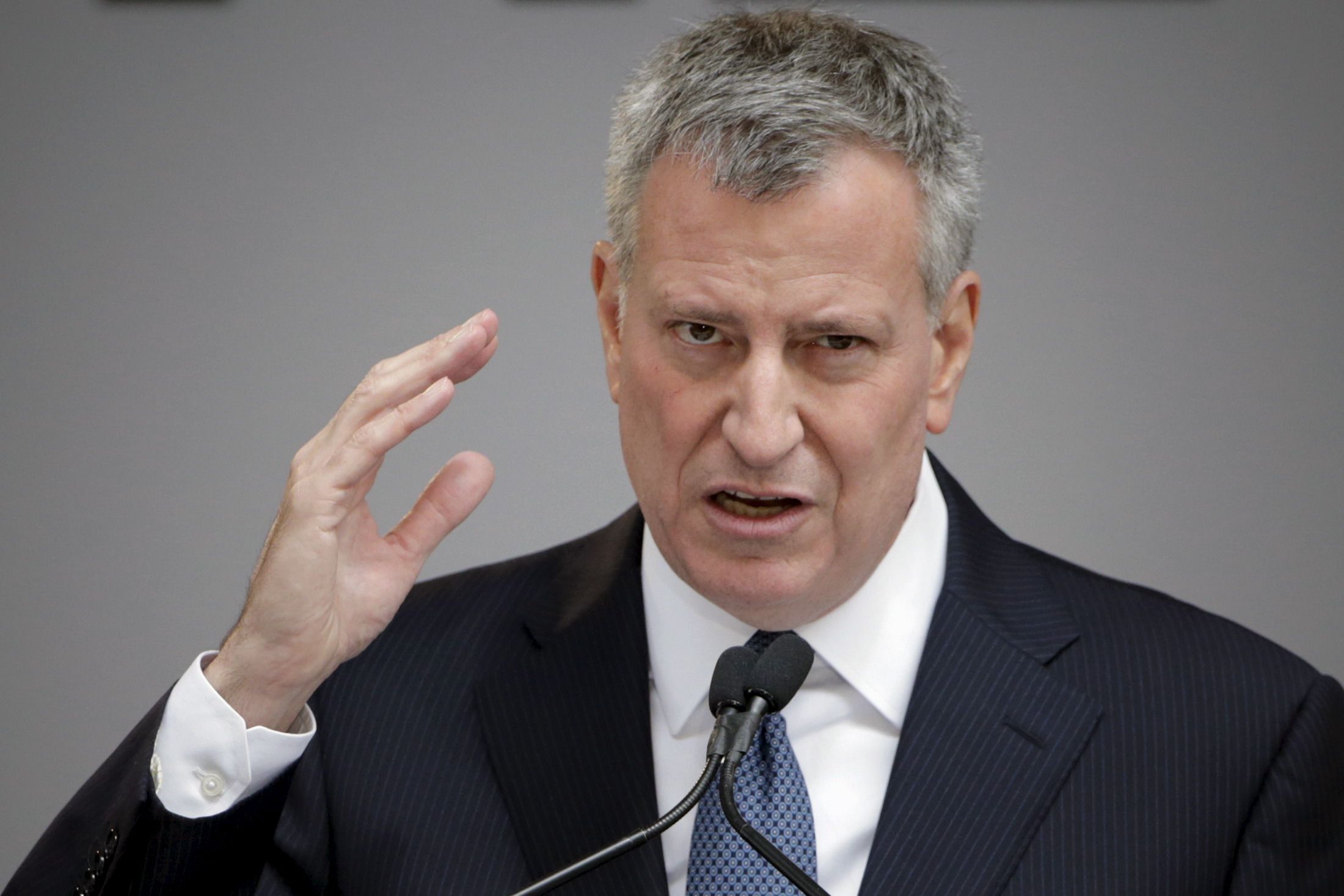 New York Mayor Bill de Blasio's fundraising team skirted campaign donation limits in 2014 in a willful violation of finance laws that deserves prosecution, the New York Times reports.
Members of a team out of City Hall deliberately avoided individual campaign finance limits by funneling money through Democratic county committees and a statewide committee in an attempt to help elect three upstate Democrats, who all eventually lost, according to a confidential State Board of Elections report that the Times obtained.
"I have determined that reasonable cause exists to believe a violation warranting criminal prosecution has taken place," Board of Elections Chief Enforcement Officer Risa Sugarman wrote in the report, according to the Daily News. "The violations discovered by this investigation can only be described as willful and flagrant."
While individual candidates can receive donations of up to only $11,000, the county and state committees are legally allowed contributions up to $102,300.
The Board of Elections report states that "evidence demonstrates that the de Blasio team coordinated its fundraising activities" with the committees and delivered donations to them "in order to evade contribution limits and to disguise the true names of the contributors," the Times reports.
A de Blasio spokeswoman said Friday that "all of our efforts were appropriate and in accordance with the law," the Times reports. "We will cooperate fully with the investigations," Karen Hinton said.
The mayor also faces investigations by the Manhattan D.A.'s office and the U.S. Attorney's Office, the Daily News reports.