De Blasio Tells Rolling Stone New Yorkers Don't Appreciate Him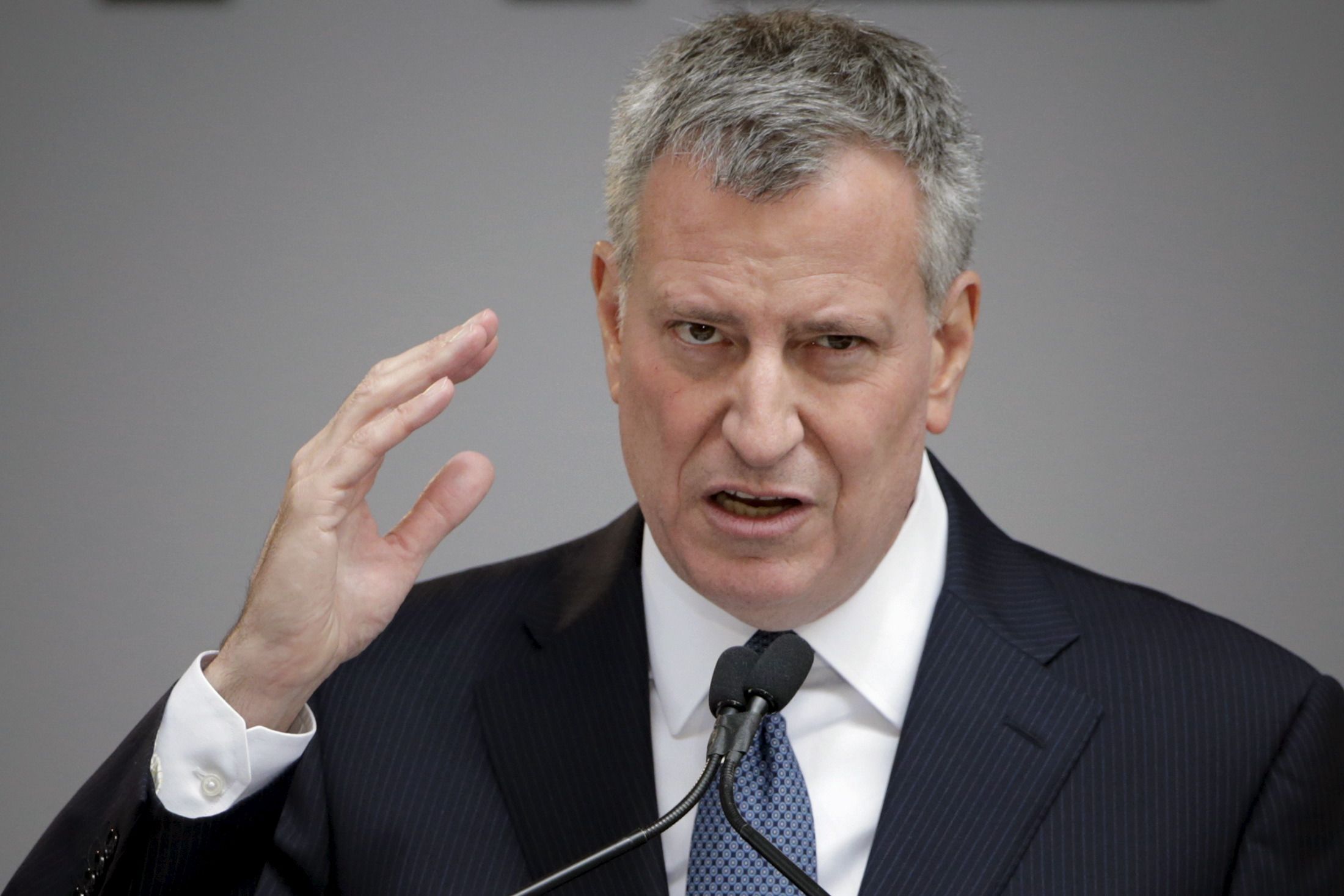 NEW YORK (Reuters) - Mayor Bill de Blasio said New Yorkers don't appreciate his "very special" accomplishments since he took office in January 2014, and criticized the actions of his predecessors and even President Barack Obama, according to a Rolling Stone interview.
De Blasio, who has fulfilled a campaign promise to establish universal pre-Kindergarten education and is pressing forward with other reform programs, was quoted as saying out-of-towners see his administration' more clearly than his own constituents.
"A lot of people outside New York City understand what happened in the first year of New York City better than people in New York City," de Blasio said in the interview, published online on Wednesday. "But I'm convinced something very special happened here."
When asked to comment on the interview, de Blasio's spokesperson Peter Kadushin said on Thursday that New Yorkers care about issues such as universal pre-K, declining crime, bringing the police and community closer together and combating income inequality.
"While big-picture successes can sometimes be overshadowed by short-term headlines, it is these important priorities for New Yorkers that should be the focus," Kadushin said.
In the interview, the liberal Democrat leveled plenty of criticism at other political leaders, including former Mayor Michael Bloomberg, who he said maintained Wall Street friendships at the expense of poorer New Yorkers."I mean, for God's sake, when there was a critical op-ed in The New York Times about Goldman Sachs, he went to Goldman and gave a pep talk to the employees," de Blasio said. "When a struggling school was having troubles in East New York, he didn't go there and give a pep talk."
When it comes to New York City mayors patting themselves on the back, de Blasio said, Rudy Giuliani is legendary.
The mayor said Giuliani unfairly soaked up credit for making the city more livable, even though the crime rate dropped sharply during the former prosecutor's tenure.
"I agree that he was good at selling himself, and a lot of media over-accepted his version of the story," de Blasio told Rolling Stone.
As far as Obama, the mayor gave him qualified credit for the Affordable Care Act. Obamacare, de Blasio said, is "one of the few things in the last decade that has tangibly addressed the income inequality crisis."
Still, the mayor told the magazine, "the progressive economic vision that I adhere to was not front and center in President Obama's vision."
(Reporting by Barbara Goldberg; Editing by Lisa Lambert)