DEA Seized Enough Fentanyl to 'Kill Every Single American' This Year as Opioid Deaths Top 100K
Anne Milgram, the head of the U.S. Drug Enforcement Administration, said Sunday that officials have seized enough doses of fentanyl in the past year to "kill every single American," as the nation grapples with 100,000 opioid deaths.
Speaking on Face the Nation, Milgram said the agency has collected 15,000 pounds of the powerful synthetic opioid that has been fueling drug overdoses across the country.
"We've taken off 20 million fake pills this year. We estimate at the DEA lab that four in 10 of those pills are potentially deadly. We've taken off 15,000 pounds of fentanyl this year. That is enough potentially lethal doses to kill every single American," Milgram said.
She said that the illicit drug is largely being produced in facilities run by drug cartels in Mexico, which have been using chemicals imported from China. The cartels then mass produce fentanyl to make it look like legal pharmaceutical pills such as Xanax, Percocet, Adderall and Oxycontin, and falsely advertise them to Americans through social media and the internet.
In other cases, drug traffickers are lacing cocaine, methamphetamine, heroin and even marijuana with the deadly substance in an effort to make their products more addictive.
"Drug traffickers are harnessing social media because it is accessible. They're able to access millions of Americans, and it is anonymous and they're able to sell these fake pills and to lie on those social media sites about that," Milgram said. "We know every single day across America that drugs are being sold on these social media sites Snapchat, TikTok, Facebook."
In November, the Centers for Disease Control and Prevention estimated that 100,000 people died of opioid drug overdoses in the U.S. over the past year, with three states—Kentucky, Vermont and West Virginia—seeing death tolls increase by more than 50 percent. Of those, more than 64,000 involved synthetic opioids like fentanyl, Milgram said Sunday.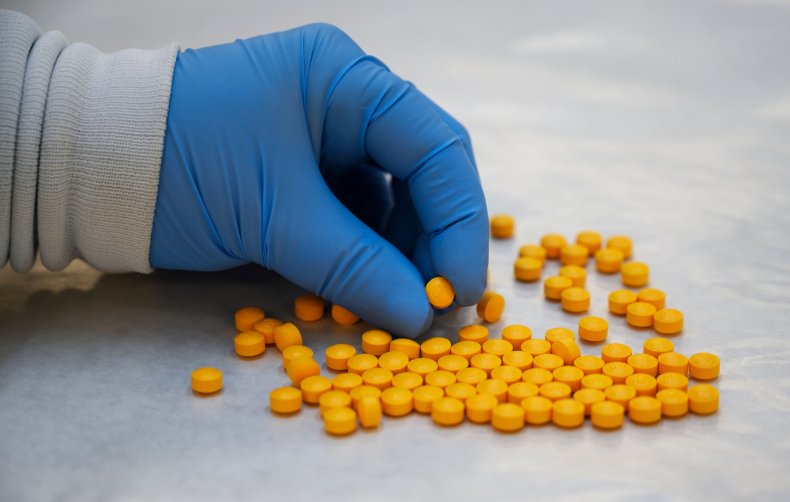 Milgram said the DEA is currently investigating cartels, traffickers, and social media in order to understand "the full network, from Mexico to Main Street, that is causing harm and is killing Americans."
"We've built a case against the criminal drug networks," she added. "And we've drawn that line between the Mexican criminal cartels that are mass producing illicit fentanyl and making these fake pills and pouring it into the United States. What we're doing is investigating. We want to understand everything about how this is happening. And of course, the social media companies need to do more."
In the meantime, the DEA administrator urged parents to discuss the growing prevalence of fentanyl with their children.
"The research is clear that when parents talk to children, drug use goes down in half," Milgram said. "We need to help people understand. One pill can kill. The only medicine that they should take is what's prescribed to them personally and filled at a local pharmacy."