DEA Seizes $50 Million Worth of Heroin and $2 Million in Cash in Record-Setting Drug Bust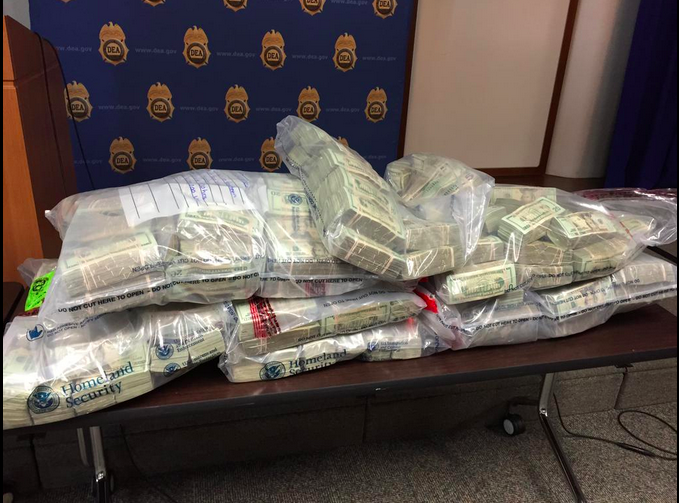 Authorities seized 154 pounds of heroin in from a pair of New York City drug traffickers, the Drug Enforcement Administration announced on Tuesday. The heroin has a street value of at least $50 million.
Along with the drugs, authorities found $2 million in cash. Two Bronx men, Jose Mercedes and Yenci Cruz Francisco, were arrested in connection with the seizure. Authorities said the drug ring carried roughly 150 pounds from Mexico into New England each month. From there, the heroin was sold in New York City, Connecticut, Massachusetts, Pennsylvania and Rhode Island.
"To put it in perspective, this load was so large it carried the potential of supplying a dose of heroin to every man, woman and child in New York City. While this important seizure stopped a huge amount of heroin from flooding our city, it also highlights the critical need to intercept heroin before it ever reaches our region," Special Narcotics Prosecutor Bridget Brennan said in a statement to the Associated Press.
Through wiretapping, authorities discovered the shipment was to enter the New York area over the weekend. Authorities tracked the men as they drove to receive it. From there, drug-sniffing dogs determined heroin was in the car. Mercedes led officers to the massive shipment that had been hidden within secret compartments inside the car after questioning. The cash was hidden in another compartment.
The suspects are being held without bail.