The body of a young man was found with multiple stab wounds dumped behind a Texas church on Monday night.
Authorities said they received a tip at around 5 p.m. about a body that had possibly been dumped in the 400 block of East Wallisville Road, in east Harris County.
Investigators conducted a search of the area and found the remains of an unidentified male who had appeared to have been dumped along the fence line behind a church, Sergeant Greg Pinkins of the Harris County Sheriff's Office told reporters on Monday night.
The victim—described by Pinkins as a "very young adult"—was found with multiple stab wounds and his identity so far remains unknown.
Investigators with the Harris County Sheriff's Office said they were unable to find any surveillance cameras in the area and could not determine how long the body had been out there. It also remains unclear whether the victim was dumped or was killed at the scene.
Newsweek has contacted the Harris County Sheriff's Office for comment.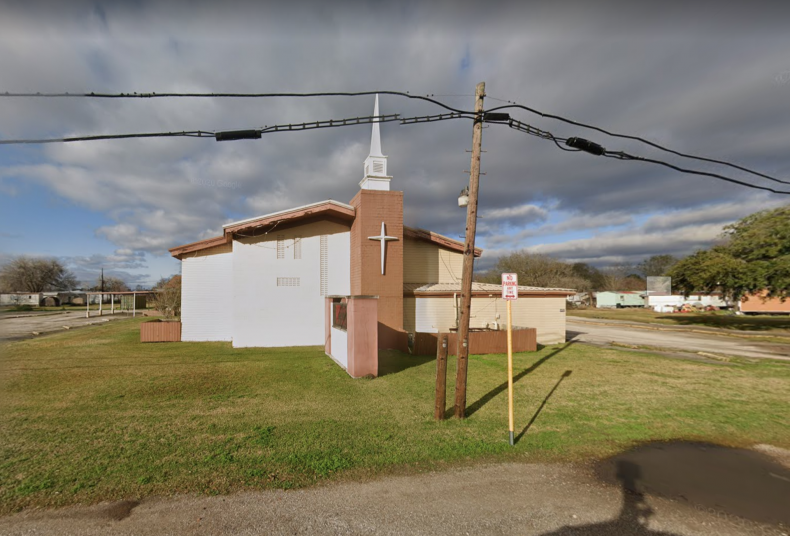 North of Harris County in Allen, Texas, three children and a grandparent were among six victims found dead on Monday in an apparent murder-suicide.
At around 1 a.m. local time, police received a call to conduct a welfare check at a home on the 1500 block of Pine Bluff Drive, Allen Police Department Sergeant Jon Felty told Newsweek.
According to Felty, the call came from a friend of the family, who told police that one of the victims was "suicidal." Upon conducting the welfare check on the home, police discovered six bodies inside the residence.
Felty said that the son of one of the victims posted a six-page letter on his Instagram account "indicating what he was feeling and some of the things he was struggling with." The post was taken down but had been spread across other social media platforms, the sergeant said.
According to Felty, police believe that two of the victims found dead agreed to commit suicide but also killed the family members inside the residence.
"The two brothers, one was aged 19, the other one was young 20s, they entered into agreement to complete suicide, and somehow it went to that to the entire family. So we're not exactly sure what transpired there," Felty said.
Among the victims, the youngest was 19 years old, Felty told Newsweek, noting that there were "two brothers, a sister, a mom, a dad and a grandparent."
Police have since identified the victims as 54-year-old father Towhidul Islam; 56-year-old mother Iren Islam; 77-year-old grandmother Altafun Nessa; 21-year-old Tanvir Towhid; and 19-year-old twins Farbin Towhid and Farhan Towhid, according to NBC Dallas-Fort Worth.
Investigators have not yet determined exactly when the murder-suicide took place. An investigation is ongoing.
According to Felty, the victims had family members in Florida, with the rest of the family in Bangladesh.