An Illinois woman has been arrested on animal cruelty charges after 74 cats and 28 dead cats were found at her home.
Linnea Kohl, 54, of Waukegan, was investigated after Waukegan Police Department received a complaint.
The Police's Animal Control department and the Neighborhood Police Unit began investigating on June 20 and found 74 cats, including 11 feral cats, as well as the bodies of 28 dead cats at her residence—at the 300 block of South Elmwood Avenue—as well as a dead squirrel.
Kohl was arrested on Tuesday, August 4, after the investigation concluded on three counts of aggravated cruelty to an animal.
She is being held at Lake County Jail on a $20,000 bail and is due in court on August 7. If she is released on bail, Kohl is to have no companion animals.
The rescued cats were taken to 12 shelters and rescue organizations and the feral cats were taken to three feral cat locations after being examined and treated by a veterinarian.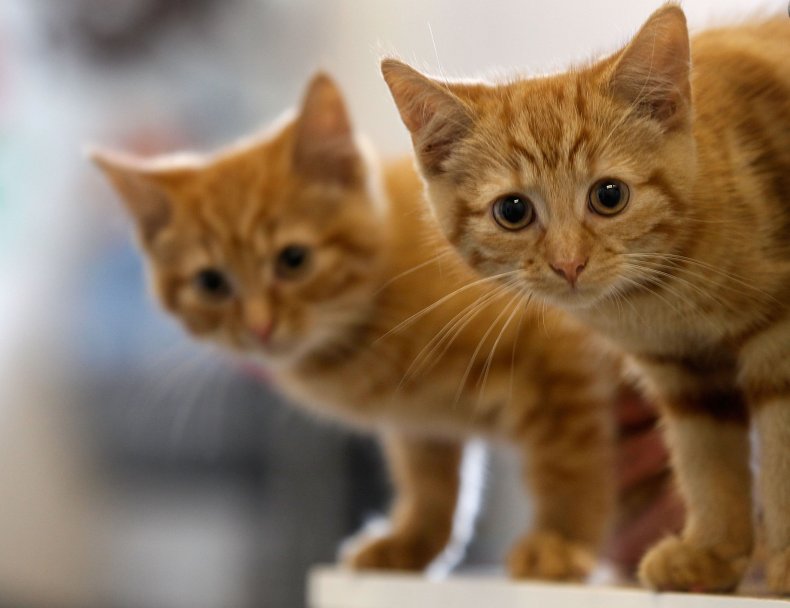 Newman Nation Senior Pets United, an animal shelter that rescued one of Kohl's cats, said in a Facebook post that: "Many of the cats were in critical condition, living in inches of feces with urine burns and various untreated medical issues."
The shelter rescued 15-year-old Meowy who was suffering from a flea infestation, an ear infection, diarrhea, and had only four teeth left. But the shelter said on Facebook: "Meowy is feeling much more comfortable in her new surroundings today after being rescued from a hoarding situation yesterday.
"She started purring for the vet and making muffins in her carrier so it's only a matter of time until she's a full-blown incredibly loving cat."
A similar incident occurred in July when an elderly couple in France were found to have around 30 dead cats frozen at their home, as well as 40 sick cats. The sick cats were undernourished and dehydrated, and some were suffering from scabies.
The couple was living in their kitchen in unsanitary conditions and the husband said he froze the dead cats because he did not know what to do with them.
In this instance, the Société Protectrice des Animaux said that the 77-year-old husband had a psychiatric illness called Noah's syndrome, which is characterized by the accumulation of animals.