'Dead By Daylight' Nintendo Switch Includes 9 Killers, Michael Myers and the Demogorgon Downloadable
Dead by Daylight arrives on Nintendo Switch Tuesday, with a rogue's gallery of nine killers.
Dead by Daylight is an asymmetric multiplayer game which pits someone playing as an unstoppable horror genre killer against four "survivors," who must dodge gruesome death. Players can build experience as either a Survivor or Killer, unlocking upgrades and progressing each character.
Since its initial release in 2016, Dead by Daylight has slowly added new killers, some original, but many from well-known horror franchises like Texas Chainsaw Massacre, A Nightmare on Elm Street and the Halloween series.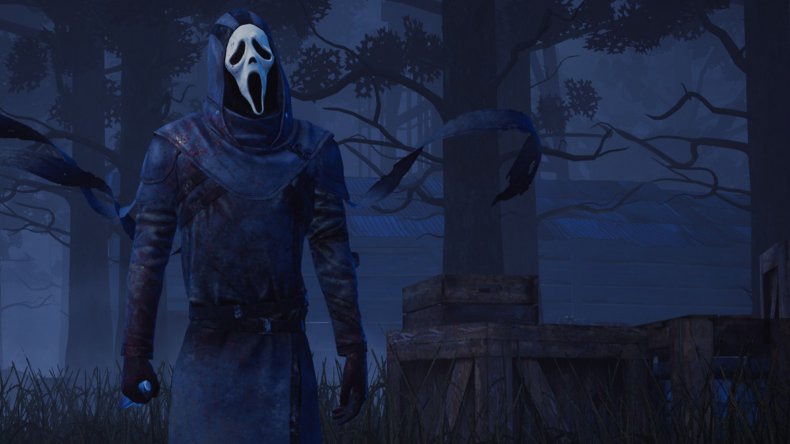 Some, but not all, will be available as DLC content on the Switch as well. According to the in-game lore, the different killers and their intended victims were brought together by a malevolent, Lovecraftian being called The Entity, which demands the sacrifice of other players.
"I would like to extend a warm welcome into the world of the Entity to Switch users," Dead by Daylight director Mathieu Côté said in a press release announcing the Switch edition launch. "The first few games will be hard, but hang in there—the upcoming victories will be worth it."
The Switch edition of Dead by Daylight includes nine killers, 10 survivors and 3 cosmetic packs.
Killers confirmed for Dead by Daylight on Nintendo Switch include:
Evan "Trapper" MacMillan
Philip "Wraith" Ojomo
Max "Hillbilly" Thompson Jr.
Sally "Nurse" Smithson
Lisa "Hag" Sherwood
"Huntress" Anna
Jeffrey "Clown" Hawk
Rin "Spirit" Yamaoka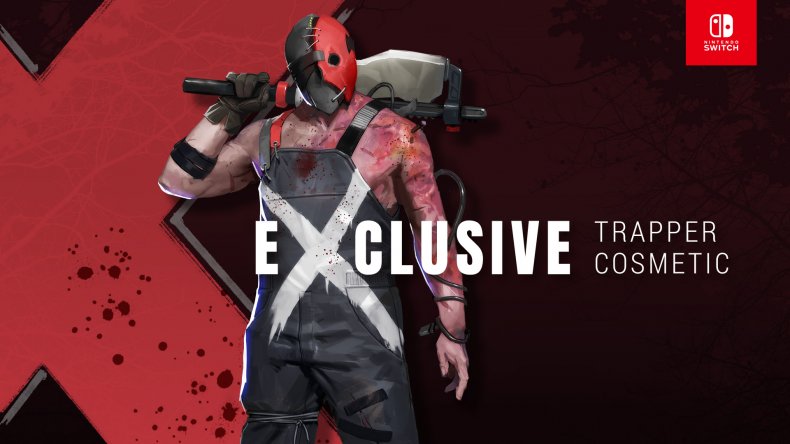 Other killers are available via purchasable DLC content, including Ghost Face from Scream, the Demogorgon from Stranger Things, Michael "The Shape" Myers from Halloween and Amanda Young in a pig mask, from the Saw series. Ash from the Evil Dead series is also available as a survivor.
Additional Dead by Daylight killers appear in original DLC chapters. Missing from the eShop are Freddy Krueger from A Nightmare on Elm Street and Bubba Sawyer from Texas Chain Saw Massacre. We've reached out to Dead by Daylight developer Behaviour Interactive to learn whether they could be made available at a later date, but did not hear back in time for publication.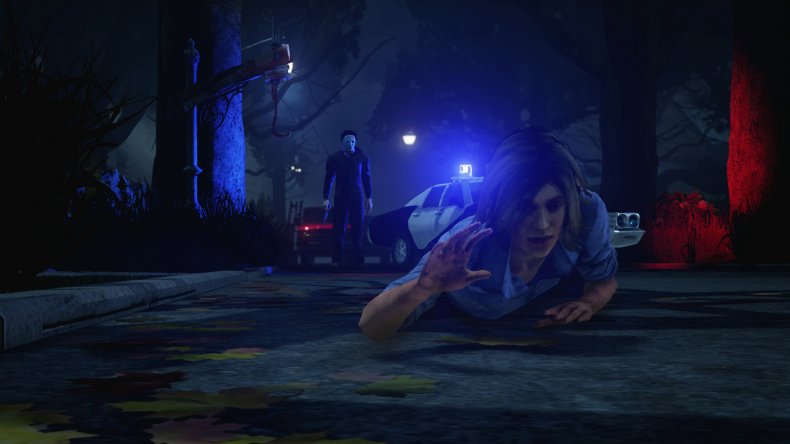 "Halloween Chapter," "The Saw Chapter," "Ghost Face" and "Stranger Things Chapter," plus original DLC "Darkness Among Us," "Charity Case" and "Demise of the Faithful," are all available in the Nintendo eShop. Ranging in price from five to 12 dollars, collecting every killer can be an expensive proposition. There is also an in-game microtransaction currency called "Auric Cells," which can be purchased in packs ranging up to a hundred dollars.
Dead by Daylight for Switch is available now for $39.99 in the Nintendo eShop and requires 7 gigabytes of available space to download, plus an internet connection to play.