Dead Grasshopper Stuck in Van Gogh Painting for 128 Years Sheds Light on Art Mystery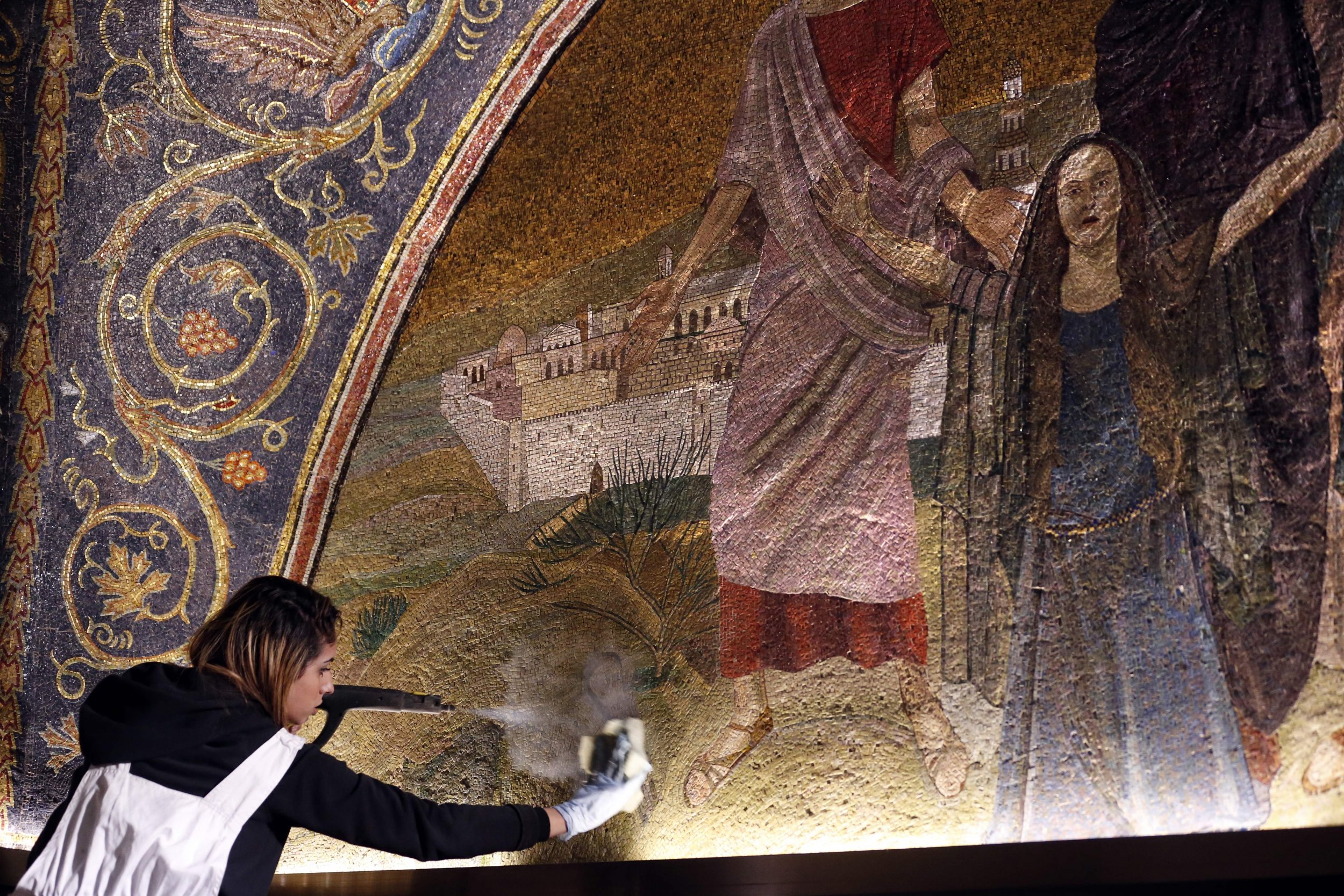 It's not every day an entomologist is called to examine a Van Gogh. But that's exactly what happened after parts of a grasshopper were found embedded in the paint of the Dutch artist's Olive Trees, the Kansas City Star reported on Monday.
The staff at the Nelson-Atkins Museum of Art were hoping to hear that the expert, University of Kansas paleo-entomologist Michael Engel, could tell them what month or season the insect might have fallen into the paint. Perhaps, they hoped, it could help them figure out when this particular one was finished. However, the grasshopper was dead on arrival, likely caught in a breeze that floated by Van Gogh as he worked outdoors.
Though the insect can't answer the museum's question, the discovery enlivened thoughts about Van Gogh's life and about the science of art restoration.
"In an instant," the museum's senior curator of European art Aimee Marcereau DeGalan told NPR, "it takes you to 1889 in a field outside the asylum where this bug had a bad day—or maybe a good day, because we're thinking about it all these many years later."
Museums and galleries have preservation down to a science, monitoring temperature and humidity levels and filtering light to protect their collections. And yet, things happen. Pollution can build up on buildings or sculptures. Varnish applied on top of finished paintings can yellow with time and distort the colors. And paintings can be done on top of paintings, for better or for worse.
So specialists in art restoration use science to keep art looking its best—in fact, an entire field of conservation science has developed over time. Some universities offer conservation science programs, and museums have affiliated conservation science departments or laboratories.
Conservation scientists can employ a number of techniques to remove unwanted gunk from art. Among the less conventional, Scientific American reported, are lasers, bacteria, and nanoparticles. Lasers, if calibrated to a wavelength that won't damage the materials used in the art itself, can create enough heat or pressure to blast dirt off. Bacteria can produce enzymes that help break down glues or grime. And nanoparticles can reinforce the surfaces on which frescos are painted.
There's also just boring, old paint remover.
This kind of work is often "a mixture of skill and trade secrets," Gizmodo noted, but the mixture in this video, which art dealer Philip Mould shared on Twitter, could have included turpentine.
It's not a laser, but clearly it does the trick.