Dead Kept in Body Bags Next to COVID Patients in Harrowing Hospital Photo
A photo of dead COVID-19 victims kept in body bags next to living COVID-19 patients on ventilators in a Hong Kong hospital is circulating on social media, highlighting the special administrative region's issues in handling the pandemic.
Hong Kong Free Press reported on Friday that the photo—which shows six silver body bags left on stretchers next to three living COVID patients on a hospital ward—was taken at the Accident & Emergency ward of Queen Elizabeth Hospital in Jordan, Hong Kong. The article cited an anonymous hospital source.
The source told the website that the photo had been taken in early March, and the situation is now under control as workers speed up transfers of the bodies to mortuaries.
The medic added that the hospital also used an empty ward for temporary storage of the dead.
The source said there have been fewer patients in the A&E ward since the hospital began transferring away non-COVID patients on Wednesday.
Sara Ho, chief manager of the Hospital Authority, told Hong Kong Free Press on Friday the dead bodies in active COVID wards have now been dealt with.
"The Hospital Authority understands that sometimes bodies cannot be transferred to the mortuary in time," she said. "We hope everyone could be understanding [about how] public hospitals have done their best to use more manpower to handle this situation. We are very sorry for causing discomfort to patients."
Newsweek has contacted Queen Elizabeth Hospital for further comment.
Hong Kong has imposed some of the strictest restrictions to stop the spread of the virus in the world, and until recently, had kept infections low. But now, it is fighting its largest outbreak of coronavirus cases since the beginning of the pandemic.
Many of the elderly are dying, and many are hesitant about the vaccine. Only 30 percent of Hong Kong residents over 80 have been double vaccinated, despite the inoculations being available for more than a year.
On Friday, it reported 29,381 new COVID infections and 294 new deaths, bringing the total number of deaths to 3,150, as the special administrative region battles its fifth wave.
Hong Kong has by the far the highest COVID-19 death rates in the world, according to the website Our World in Data. The special administrative region has a rate of 33.74 new COVID deaths per million people on March 10.
Health officials have said that nearly 90 percent of those who lost their lives in Hong Kong's fifth wave were unvaccinated. Most of them were over the age of 60.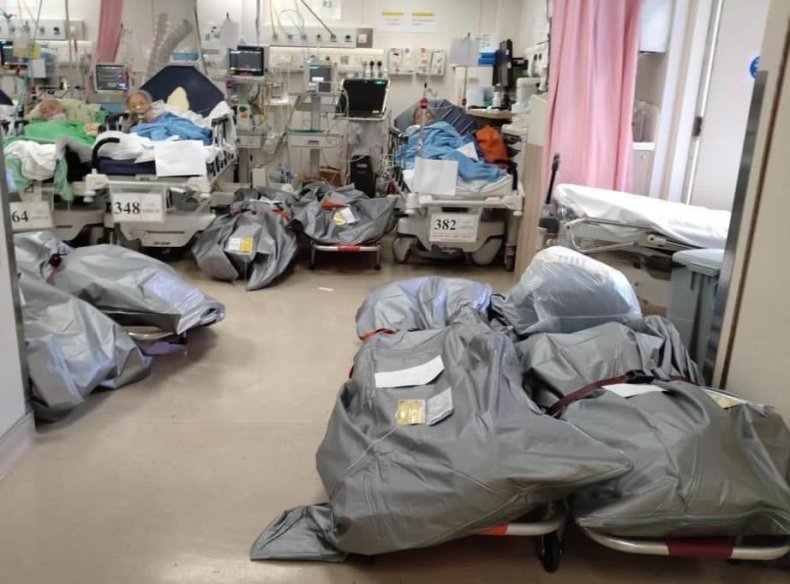 Update 03/11/22, 9:46 a.m. ET: This article was updated with additional information.