There's nothing like a movie to inspire the desire to travel. Despite the critics' verdict, Disney's new live action remake of "The Lion King" might do just that. With its awe-inducing computer-generated virtual reality landscapes — complete with thundering waterfalls, dramatic canyons, grassy savannah, and dusty plains — the movie will likely stir in many viewers the desire to go see Africa's sangria, cantaloupe and aubergine-hued sunsets — not to mention those regal lions and other wildlife — for themselves.
The chance to visit or volunteer at wildlife sanctuaries in Africa so they can pet, bottle feed or walk with orphaned lion cubs is a tempting one for most animal lovers. But sadly, many well-intentioned visitors and volunteers are under the illusion that they are contributing to real conservation efforts, that they are hand-rearing cubs that will eventually be released into the wild.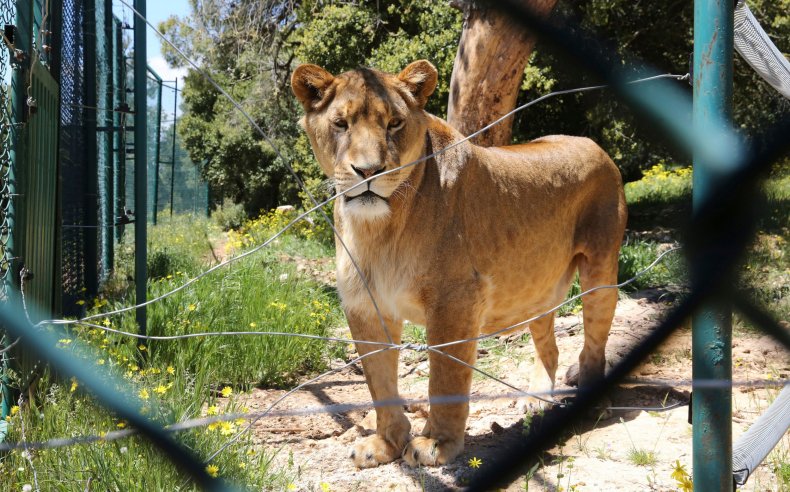 But animal lovers should beware. According to the South Africa-based Blood Lions organization, in South Africa the vast majority of ostensibly orphaned baby lions in facilities posing as sanctuaries are actually torn from their mothers at birth and are being bred for the canned hunting industry, a perfectly legal and highly lucrative industry in South Africa.
So, what is canned hunting? It's a long and sad story, and it begins from the moment the animal is born. Canned lions (it's increasingly common with cheetahs as well) are animals that are bred and born in captivity on a lion 'farm'. The cubs are removed from their mothers at two to three-weeks old, sometimes younger, and sold to so-called sanctuaries where tourists and volunteers can pet them. These facilities will claim that the cubs are orphans or were abandoned by their mothers and that the facility is contributing to conservation. When the cubs become too big for cuddling they are sold again, this time to another facility where tourists can 'walk with lions'. Finally, the lions are sold to zoos or trophy hunters, who will shoot them at close range in a fenced enclosure, or in a 'canned hunt'. The hunters proudly take the skins — and sometimes the head — home as trophies while the bones are sent to Asia for use in the Chinese traditional medicine trade.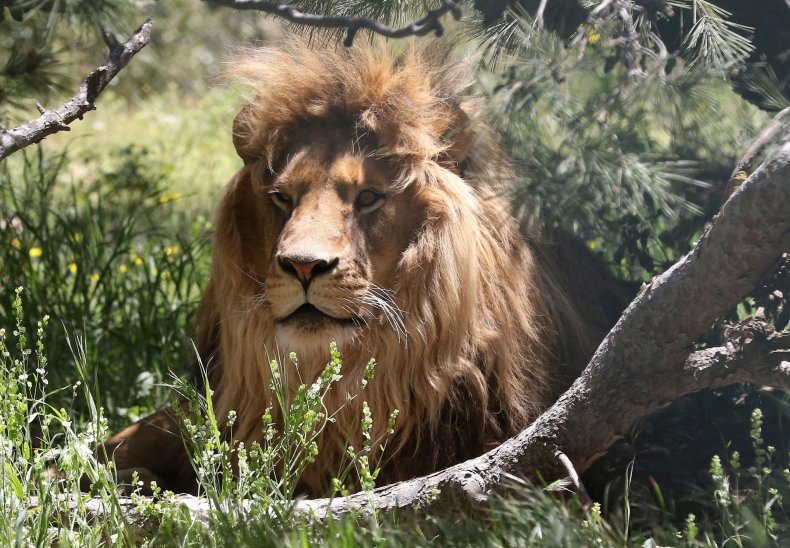 For conservationists like Ian Micheler, the increase in popularity of lion farms, or 'sanctuaries', is a worrying trend and a likely fallout of "The Lion King". Micheler, who is also a photojournalist and lead character in "Blood Lions", a 2015 documentary film about the trade produced by the same people as the Blood Lions organization, says that interest in wildlife-based tourism in Africa is mostly a good thing, but he has reservations. "These are about the way we relate to lions and our understanding of their conservation status... films like "The Lion King" popularize animals in a way that some relate to them as playthings, which also undermines conservation efforts... Visitors to South Africa should be aware that facilities offering cub-petting or walking with lions experiences play no role in the conservation efforts of lions. By visiting them, you merely feed the cycle of life in captivity."
Regrettably for lions and other predators, it's easy for well-meaning animal lovers to be duped by these lion farms pretending to be sanctuaries, says Cath Jakins, Blood Lions campaign coordinator. She herself has visited one, but sensed something was wrong. "All of us here [Blood Lions] have," she says. After her experience at the lion farm, she knows better and knows what to look for. "In a nutshell, bona vide wildlife sanctuaries do not breed, trade or allow human interaction with their animals."
Blood Lions does not have the mandate to list facilities — whether good or bad — but they do recommend interested individuals check out the Facebook group Volunteers in Africa Beware. They also urge people to educate themselves and to ask the right questions before considering visiting a facility. Below are some of the questions people should ask when doing their research, says Jakins:
Do they offer any activities based on animal and human interaction?
If it claims to be a sanctuary, do they offer life-long care for their animals?
Are they trading in animals?
Where did all the animals come from and where do some of them go?
Who is their recognized predator ecologist or scientist?
Have any of their animals been released into the wild? And if so, where and when?
Of course, the best way of promoting wildlife conservation and seeing wild animals interacting with each other naturally is on safari. However, short of a safari, it's possible to visit sanctuaries in South Africa that actually fulfill the definition of "sanctuary". Blood Lions have visited and filmed on three sanctuaries which they say are genuine and ethical "due to their no breeding, no interactions and no trading policies".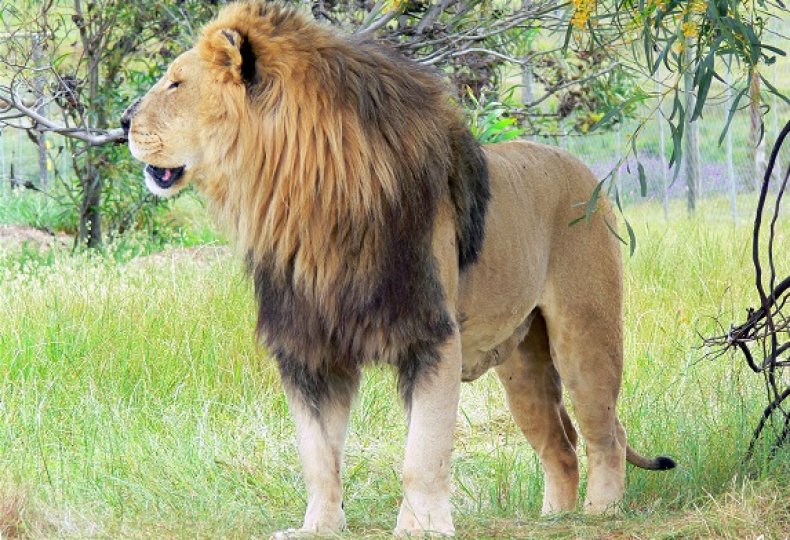 A refuge for captive bred predators, Drakenstein Lion Park is situated in the panoramic Cape Winelands about 45 minutes from Cape Town and provides lions with a safe home where the animals can live out their lives free from abuse and persecution. Currently the park cares for 29 lions, two caracals and five chimpanzees. The park allows visitors to overnight in their tented camp, surrounded by lions, and serves traditional South African cuisine. Volunteers are also accepted.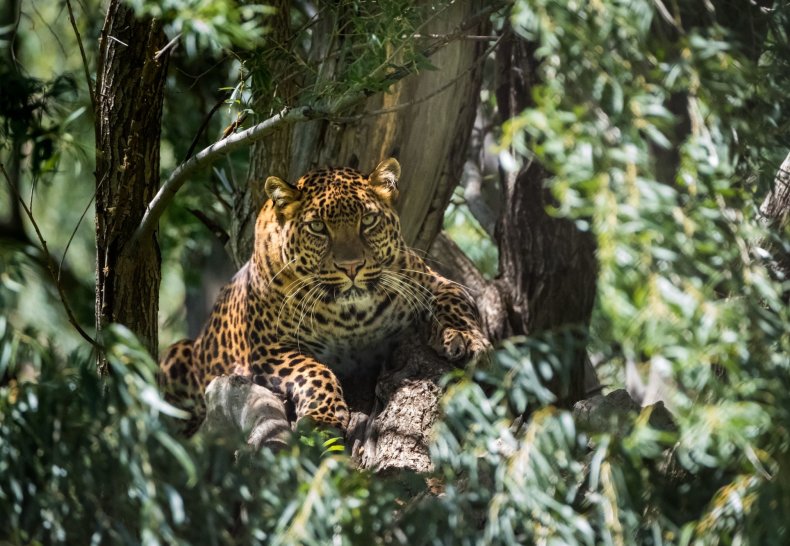 Located near Bethlehem, about 175 miles southeast of Johannesburg, Lions Rock was established by the animal welfare organization Four Paws International, who rescued the cats from abominable facilities around the world. Currently the sanctuary accommodates more than 100 big cats, including tigers and leopards, a cheetah, and a caracal. Visitors can participate in game drives, bird watching, cycling, and hiking. There's also a three-star lodge for those who wish to stay longer, as well as the possibility of volunteering.
Apart from protecting big cats and allowing them to prosper for the rest of their natural lives, this sanctuary emphasizes education and raising awareness of the plight of big cats in captivity. Located just outside Stanford, 100 miles southeast of Cape Town, Panthera aims to be the first 'green' big cat sanctuary in South Africa, running purely on solar energy. Panthera Africa's 100 acre paradise of large trees, a natural spring, mountain views, and menagerie of lions, tigers, cheetahs, caracals, and black backed jackals, offers day visits, animal communication workshops and volunteer opportunities.
Shamwari Private Game Reserve
Working in conjunction with the Born Free Foundation, founded by actress, author and wildlife campaigner, Virginia McKenna, the Shamwari Private Game Reserve designed the Animal Rescue and Education Centres to incorporate two sanctuaries, a rehabilitation center, and an educational facility whose mission is to raise awareness of the plight of wild big cats who are confined in atrocious conditions throughout the world. All animals, big or small, are welcomed and embraced by the veterinary staff at the rehabilitation center, whose primary goal is to return all the animals in their care back to the wild, "or at least give them the best possible opportunity". At the moment, the sanctuaries and rehabilitation center care for 11 lions and three leopards in our care, with four more rescued lions arriving in September. There are three ways to see the rescued big cats at Shamwari: 1) participating in the Shamwari Conservation Experience; 2) visiting the Born Free Big Cat Sanctuaries for the day; 3) bunking at one of the reserve's luxury accommodations, which include seven lodges and one tented camp — this gives guests access to the reserve's sanctuaries as well as to the rehabilitation center.
Until captive predator breeding and the canned lion hunt in South Africa become illegal, the best concerned tourists can do is to do their homework, visit legitimate sanctuaries, and roar their opposition by signing petitions such as this one from the International Network for Animals. Long live the lion kings!