'Dead' Man Wakes Up on Autopsy Table Right Before Doctor Starts Procedure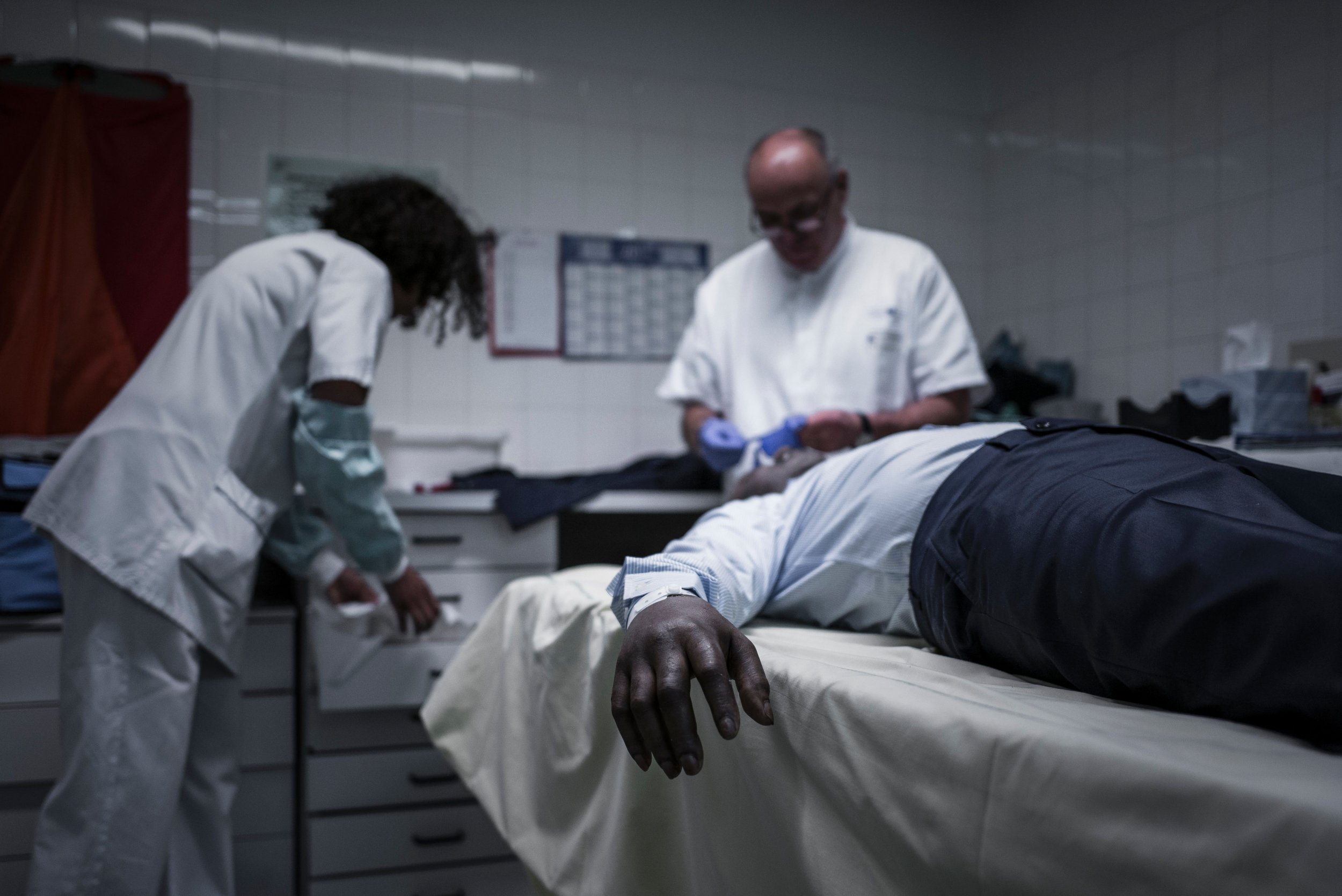 A prisoner in Spain woke up on the morgue table shortly before his planned autopsy after having been declared dead by three separate doctors. It's still not clear what went wrong.
Gonzalo Montoya Jiménez, 29, was believed to have died in his prison cell around 8 a.m. on Sunday, the Spanish-language news outlet La Voz de Asturias reported. The body was then reportedly examined by three doctors before being sent to the mortuary, BBC Newsreported.
Montoya Jiménez's body already had marks drawn on it in preparation for an autopsy to determine cause of death when he regained consciousness. He was believed to be dead for four hours before his body showed signs of life. According to La Voz de Asturias, it was the prisoner's snore on the autopsy table that gave away that the supposed corpse was actually an unconscious man.
Montoya Jiménez is now reportedly being treated at the hospital, but is in good condition. He may have suffered from oxygen deprivation to the brain, and it was not immediately clear if that would have lasting consequences, La Voz de Asturias reported.
It was not clear what caused the prisoner to appear to be dead. He may have suffered from catalepsy, a medical condition where the patient has diminished responsiveness and can remain in the same position for days or longer. The condition is associated with a number of medical conditions, including epilepsy.
La Voz de Asturias also reported that Montoya Jiménez was prescribed medication to control epilepsy symptoms, suggesting he may have suffered from the condition.
Although the idea may sound frightening, the concept of returning to life after being declared dead does happen (albeit rarely). One example of this incident occurred during the 2014 Ebola outbreak in Liberia. One seemingly deceased Ebola victim suddenly "came back to life" as the body was being thrown into a truck on its way to the crematorium, Newsweek previously reported.