Dead Sea Flooding: Children Killed After School Bus Swept Away in Jordan, Search for Survivors Underway
At least 17 people people, including children, were killed on Thursday when a school bus was swept away during flash flooding near the Dead Sea in Jordan. Search and rescue missions were underway to locate survivors.
There were at least 37 schoolchildren and seven staff members aboard the bus when it was swept away, BBC News reported. In addition to the dead, at least 34 others were injured, though it was not immediately clear how severe those injuries were.
The bus, containing private school students on a touring trip, was swept into a valley by the flooding. Many of the deceased were children under the age of 14, The Guardian reported. The death toll was expected to rise in the coming hours, a civil defense official said.
The Israeli Defense Forces deployed soldiers to aid in the search on Thursday.
"In light of a request from the Jordanian government, a number of air force helicopters with 669 soldiers, led by the commander of the unit, were dispatched," the Israeli Defense Forces said in a statement. "At this time, the soldiers are assisting in the search and rescue efforts for the missing and are doing all they can, despite the weather conditions, to assist the survivors in the flood area."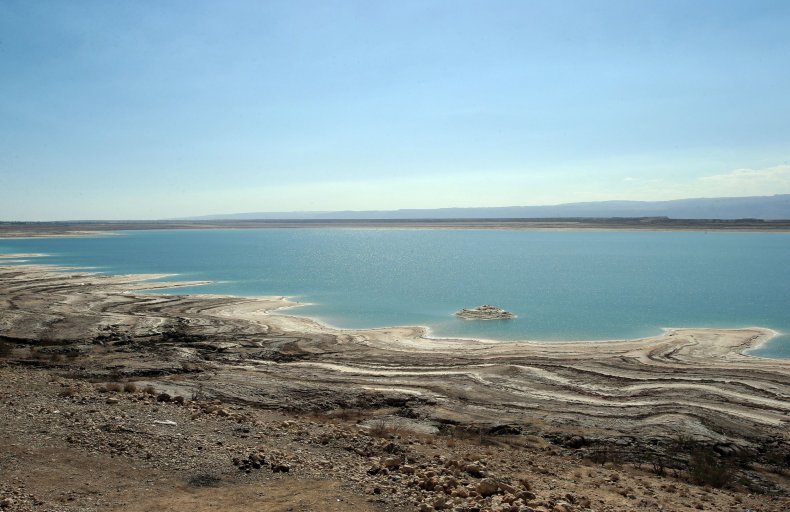 At least 10 students were killed in April during a separate incident of flash flooding of the Dead Sea's Tzafit Stream in southern Israel. The students were from a pre-military academy and were swept away by the storm surges, The Jerusalem Post reported.