Deadliest Earthquake to Hit Mexico in Three Decades Kills 119 People From Pacific Ocean to Gulf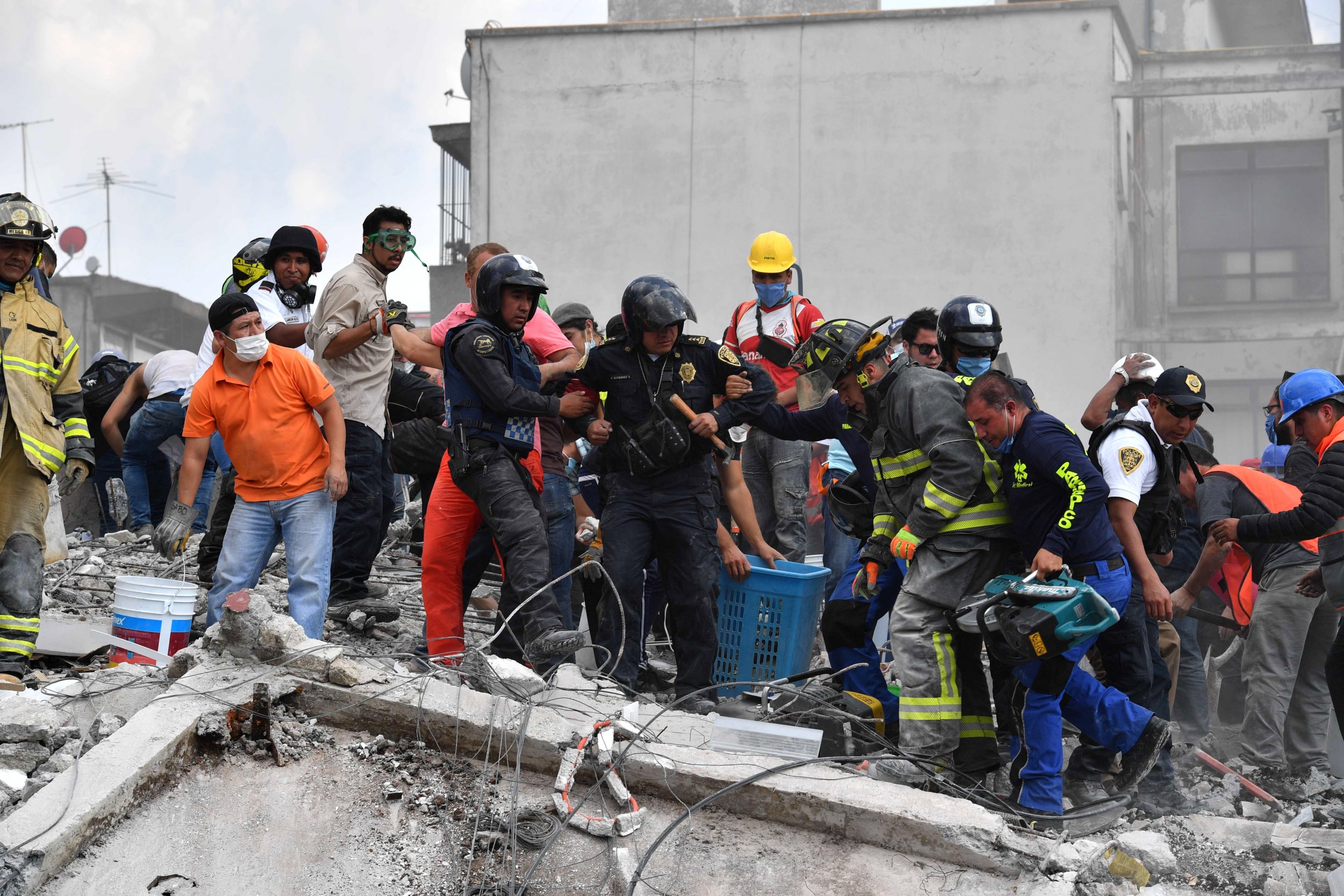 A massive earthquake registering 7.1 hit central Mexico on Tuesday killing 119 and destroying scores of buildings in the deadliest temblor to hit the nation since 1985.
The U.S. Geological Survey said the quake was centered near the Puebla state town of Raboso, about 75 miles south of Mexico City, but its destructive power was felt from the Pacific Ocean to the Gulf of Mexico. The largest number of deaths were in Mexico City, where at least 30 people were killed and more than 50 were saved from rubble by citizens and rescue workers.
The death toll is expected to rise as more bodies are uncovered.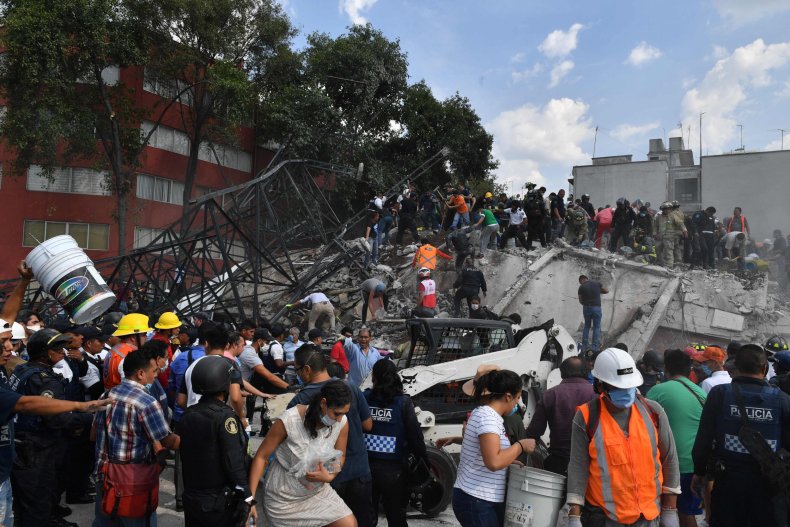 State officials told the AP that at least 54 people died in Morelos, a state south of the capital. Twenty-six people died in Puebla, according to the AP, and nine died in the State of Mexico, according to the state's governor.
Graco Ramirez, the governor of the State of Morelos, was tweeting updates throughout the quake. He tweeted that the top priority is the "care and support of the victims and families affected by this terrible earthquake."
President Donald Trump tweeted his support for the city after the quake: "God bless the people of Mexico City. We are with you and will be there for you."
Others affected by the earthquake posted photos and videos of buildings crumbling.
The latest quake comes just two weeks after another massive tremor hit Mexico on September 7, killing close to 60 people. It was the largest in the region in almost a century with a magnitude of 8.1, moving the fault up by 32 feet.
There have been 19 earthquakes of magnitude 6.5 or larger within 250 kilometers of this quake in the past century. This disaster comes on the anniversary of the deadly 1985 earthquake in Mexico City.
One reason earthquakes in this area cause so much damage is because the capital is built on a sedimentary basin, with loose and soft rock, so the shaking is amplified. Moreover, aftershocks continue to cause damage after the main earthquake has stuck.
The largest observed earthquake in the region was a magnitude 8.6 in Oaxaca in 1787. Two other earthquakes of magnitude 8 or over were recorded in the 20th century—a magnitude 8.1 in 1932 and a magnitude 8 in 1985. The 1985 earthquake hit near the capital Mexico City, killing thousands and injuring many more.