'Deadly Class' Season Premiere: Meet the Cast of SYFY's New Lethal Assassins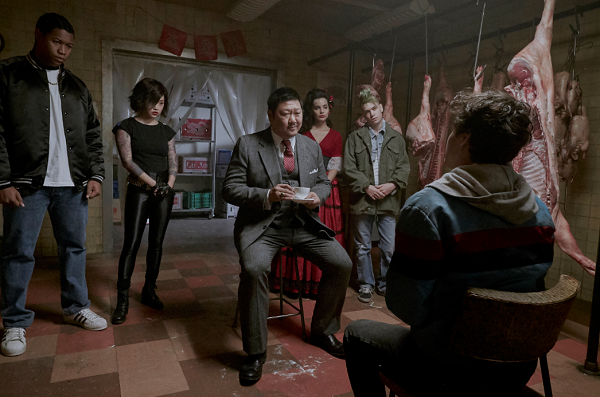 The name Kings Dominion sounds like a place of blessed, scared, holy Montessori for the spiritually elite to practice a sacrament of divine intervention. It is nothing of the sort on SYFY's new series, Deadly Class.
At the epicenter of the show—based on Rick Remender and Wes Craig's graphic novel of the same name—Kings Dominion is a private academy set in the 1980s, which essentially teaches the children of society's biggest crime bosses to be bigger and better criminals. It's a place more suited for nurturing hell-raising as opposed to sanctity, and the students—outcast and morally-depraved—must master the deadly arts helmed by the academy's ringleader, Master Lin, in order to survive.
The vicious curriculum is just the cherry on top of the crucially stressful coming-of-age tale, which follows teenage assassins as they navigate not only the pangs of adolescence but the dark hardships of their past that brought them to Kings Dominion. Then there's the menacing social circles—the Legacies and the Rats—that makes surviving the academy even more trying. Yet somehow, the chosen ones seem to master it.
Newsweek recently spoke to members of the Deadly Class cast about their characters and the challenges they face as young assassins on the show. Meet them all below and tune into Deadly Class when it premieres on SYFY on Wednesday at 10 p.m. ET.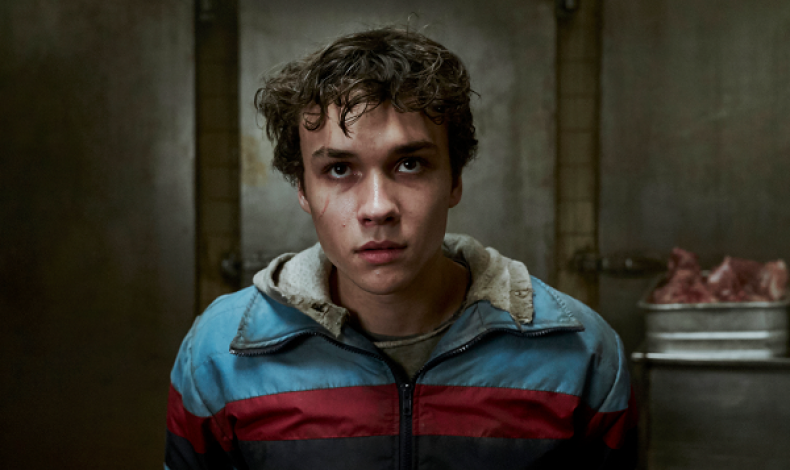 Benjamin Wadsworth as Marcus
Deadly Class's lead character, Marcus is the epitome of a street rat. The teen spends his nights living among a dangerous homeless commune before he's recruited by Master Lin and students at the School for Deadly Arts. He's no stranger to death either. "Marcus, he's just glad he's in a bed. He just really wants friends and a family—that's what he's creating here—but he does not like violence," Wadsworth told Newsweek.
"When he was on the streets he saw that all the time. He saw homeless guys beat up women. He saw money stolen. He's forced to get in these violent situations, and he personally feels the ramifications of the violence and those repercussions. It kind of teaches everyone in the school when we do this stuff it's gonna affect us physically and mentally," he continued. "I think he's completely against [the killings], as a lot of other students are, and some students enjoy it."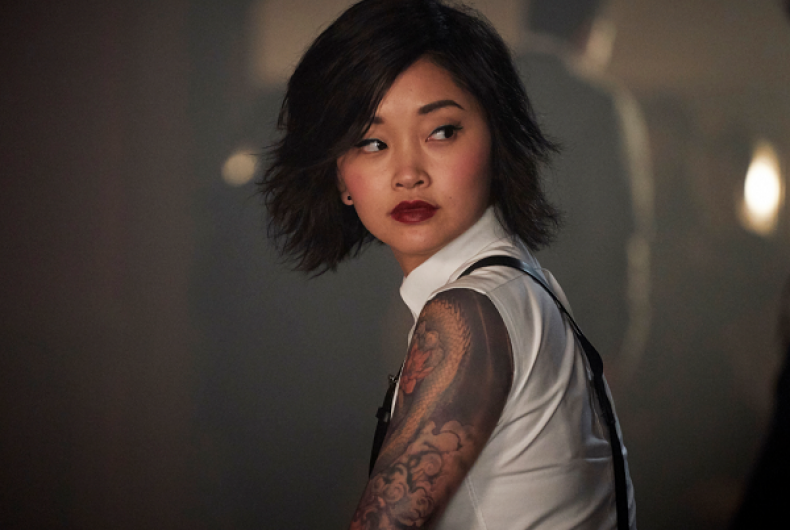 Lana Condor as Saya
The class-act student and valedictorian of Kings Dominion, Condor's character may be the most mysterious of all the students. While more about her background will be unveiled as the season plays out, her penchant for perfection, grounded in her Yakuza upbringing, is noticed from the very start of the show. "Saya wants to be here and she wants to be the best," Condor said, noting that doesn't necessarily mean her character is fond of all the violence she's expected to commit. "Does she like to kill? No. She doesn't like to kill, but she will if she has to," she said.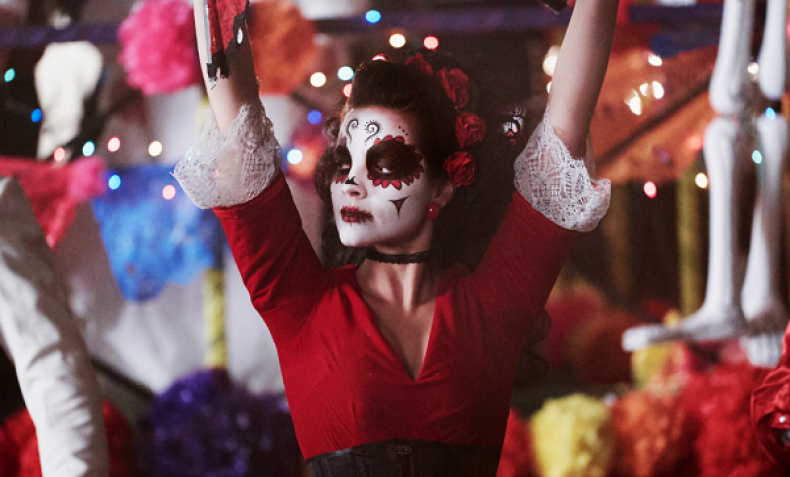 Maria Gabriela de Faria as Maria
A chameleon of sorts, Maria is, in one moment, extremely extroverted and friendly while demure, fearful and anxious in the next. It's this type of instability that makes her a particularly sneaky and unexpected killer. It's also what makes her incredibly untrustworthy, but at a school for assassins, isn't everyone? "In Kings Dominion, the word friendship doesn't exist. There's the desire for friendship, but at the same time, you know you cannot trust that person," Gabriela de Faria told Newsweek. "Maria won't tell [her classmates] she is being medicated and she has this mental issue because they will see it as a weakness and they will use it against her. You can't really trust anyone. It's a very lonely world."
She added: "With Chico [her boyfriend] and Maria, they grew up together literally in the same house so they know each other very well. There are no secrets—no apparent secrets—between them. But [at Kings Diminion] you cannot have a family; you cannot have friends; you cannot have personal relationships because it will get in your way. You will develop feelings and an assassin cannot have feelings."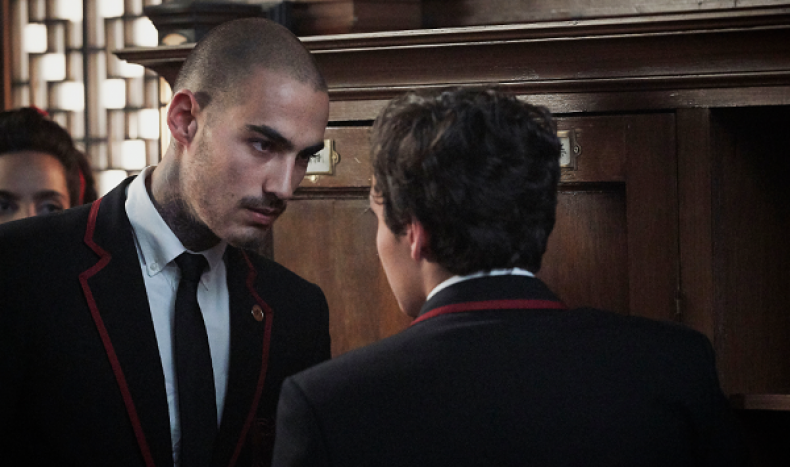 Michel Duval as Chico
Certainly the bad boy of King's Dominion, and Maria's psychopathic and controlling boyfriend, Chico is ready to kill from the start of the show. "Chico's like a snake, he just goes around and knows when to bite, and when he bites, it's deadly. So he's always represented by the skull. Skull [tattoos], he's got a knife with skulls, he's got a gun with skulls," Duval explained.
However, Chico's malicious demeanor and brutal tactics don't mean he's invincible. "People are really going to like the character because he's a villain but he's also a human. He's not just this undefeatable character," Duval continued. "This guy seems unbeatable, but the thing is, he goes so much with his ego he doesn't realize that the person closest to him is the one that can actually make so much damage."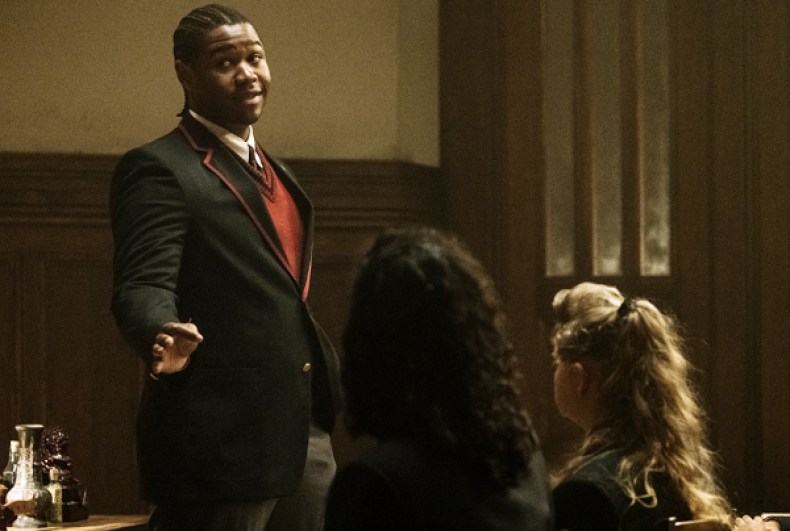 Luke Tennie as Willie
"The best thing about [Willie] is definitely his morals. He's kind of uncompromising in those," Tennie told Newsweek.
Willie's worst trait, though, as Marcus and as fans will find out early in Season 1, is his truth. "He runs from it, and it's too dangerous—for everyone, not just him. What's fun about Willie is his lack of truth, anytime you get to play a character who isn't truthful, or that character's façade, it's cool," Tennie added. "As an actor, I know a lot of people think of layers like, 'I'm playing this guy who's playing whatever.' I don't really do all of that. I just really read the words and try to make it sound like a human is saying them. I just cut straight to it, and that means I get to play this kinda hood, fun-loving, gang-banging type of dude even though that's not actually who Willie is."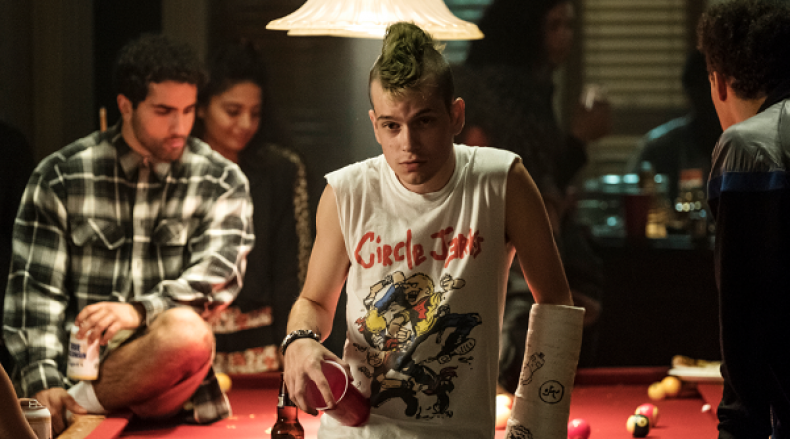 Liam James as Billy
Billy has an uncanny ability to make a good time out of any situation, no matter how deadly it may be. The skater boy son of a corrupt and abusive police officer essentially lives in a fantasy world in his head, which could make killing a wee bit easier for the teen punk.
"He has a big imagination. He's able to step outside himself and try his very best, in any situation, to have as much fun as possible because there are a lot of things that aren't that much fun that happens to him and to people around him," James said. "He's always just trying to forget the crazy things that can happen to him physically, the mental damage that can happen. He's always trying to alleviate that. He's a very strong character in a lot of ways."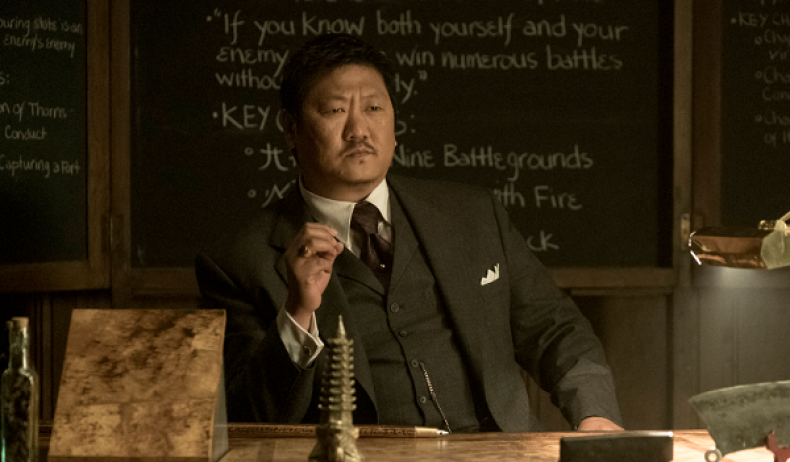 Benedict Wong as Master Lin
Master Lin is menacing. His introductory scene on the show sees him giving a lesson, and when interrupted by teenage note-passing, his reaction is to whip a student across the face with his cane. Believe it or not, though, he actually does want the best for his growing assassins. "He doesn't kill them with kindness. It's a real jolt, a statement of intendment: Do not f**k with this guy," Wong told Newsweek.
"He's not there to [cater to] them in any way, he's there to get the best out these students for this greater cause, which we later find out," he continued. "[Lin is] there keeping everything on top. He's bringing in new students... not part of the cartel or crime organizations, they're outsiders, lost souls, brought together that have had to band together. They call them the rats. We later find out why they're the rats. In a way, they're [Lin's] lab rats that he trains to a certain level. They're there for the legacies to kill them for their training as well. Those that survive, remain. Those that don't, yea, they're dead."