Russian Hacker Warns Cyberwarfare Will Turn Deadly
The founder and former leader of Russian-based hacking group Killnet has stated that cyberwarfare will result in casualties, just days after threats against a major American weapons manufacturer reportedly came to fruition.
On Sunday, that hacker, Killmilk, told the Russian news site Gazeta.Ru that he has helped galvanize countless other hackers who "for one reason or another, support Russia in the NWO [New World Order]," pledging to "be a pioneer" if pro-Russian and pro-Ukrainian hackers confront one another to the point where deaths occur.
"In Russia, I will become a hero, and abroad, a criminal," said Killmilk, who launched Killnet on November 1, 2021. "Soon, I and Killnet will launch powerful attacks on European and American enterprises, which will indirectly lead to casualties. I will do my best to make these regions and countries answer for each of our soldiers," he said, according to an English translation.
"A new type of attack" launched on American company Lockheed Martin, which makes the M142 High Mobility Artillery Rocket System (HIMARS) that the U.S. has supplied to Ukraine, was threatened August 1 according to the pro-Moscow news website Life.
"We are aware of the reports and have policies and procedures in place to mitigate cyberthreats to our business," a Lockheed Martin spokesperson told Newsweek on Monday. "We remain confident in the integrity of our robust, multi-layered information systems and data security."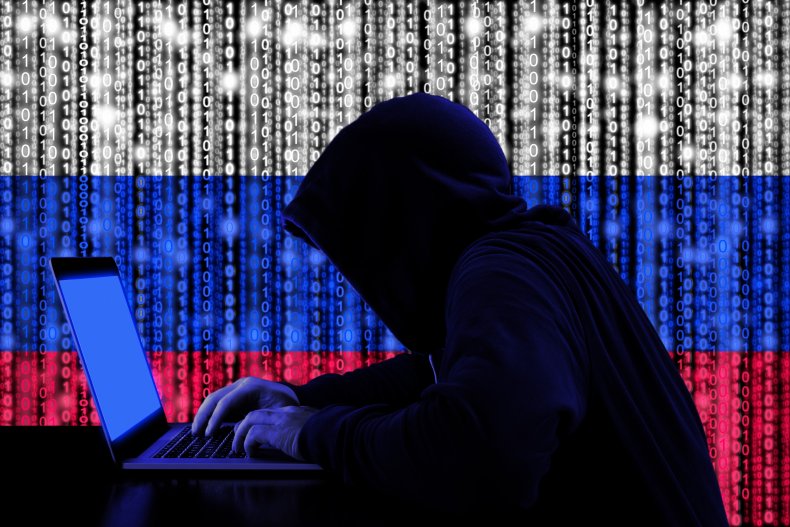 In reference to the announced attack on Lockheed Martin, Killmilk declined to discuss the company, adding that such an attack wouldn't make a big splash in Western media.
"We are crazy guys, but we see the boundaries and are not going to cross them," he said. "I don't think that because of several dozen human casualties, nuclear missiles will fly in the face of Lockheed Martin employees."
Killmilk's interview came on the heels of a reported failed assassination plot against Ukrainian Defense Minister Oleksii Reznikov and defense intelligence head Kyrylo Budanov allegedly at the hands of members of Russia's military intelligence agency, the GRU.
Would-be assassins would have made between $100,000 and $150,000 per kill, according to a new report released Monday by the Security Service of Ukraine.
When asked by interviewer Roman Kildyushkin if Killnet has direct ties to the Russian military, Killmilk denied the notion, saying that "there are no people in uniform in our ranks."
Killmilk would not say how many hackers are part of the cause, though he said the users remain "active" and that each hacker "makes a feasible contribution which brings us closer to our common victory over the enemy and the defense of the Motherland," Gazeta.Ru reported.
He added that to his knowledge only pro-Russian hackers comprise Killnet, while claiming that Western nations—including the United States—are "100 percent...behind the creation and mobilization of Ukrainian hacktivists."
"Ukrainian cyber fighters objectively do not represent anything serious, but at the same time they are heavily advertised," he said, according to Gazeta.Ru. "I am sure that this is done in the interests of the Western regime by the forces of the same West."