Deadly Dust Storm and Thundershowers Kill at Least 110 in India
Update | At least 110 people were killed and hundreds more injured as a deadly dust storm ripped through northern India on Wednesday evening.
According to the Hindustan Times, the storm and thundershowers swept through the states of Rajasthan and Uttar Pradesh overnight, uprooting trees and electricity poles. Authorities warn the death toll could rise.
Deaths have been reported in Uttar Pradesh, Rajasthan, Uttarakhand and Punjab. Officials have said that most of the deaths were the result of collapsed homes. Some people were also reportedly injured or killed by lightning.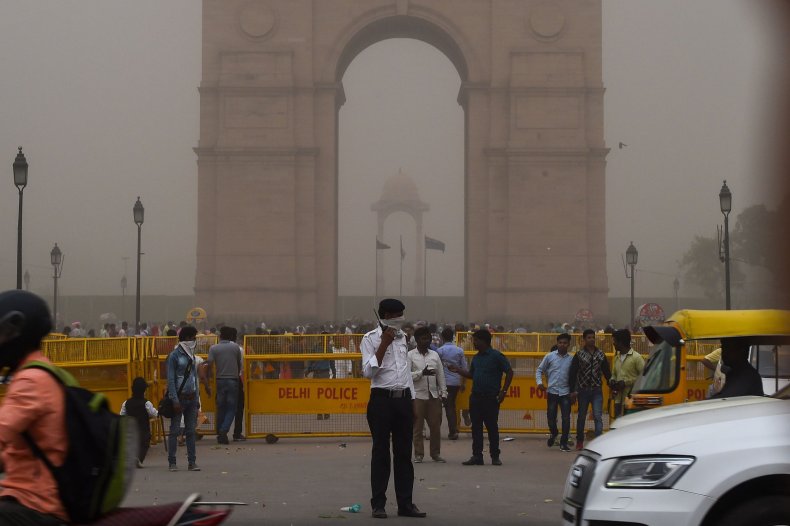 In Uttar Pradesh, the northern city of Agra, home to the Taj Mahal, was one of the worst hit. In Rajasthan, the cities of Alwar, Bharatpur and Dholpur were affected most. Schools in Alwar are currently closed, reported BBC.
Indian Prime Minister Narendra Modi took to Twitter to declare that he was "saddened by the loss of lives due to dust storms in various parts of India. Condolences to the bereaved families. May the injured recover soon. Have asked officials to coordinate with the respective state governments and work towards assisting those who have been affected."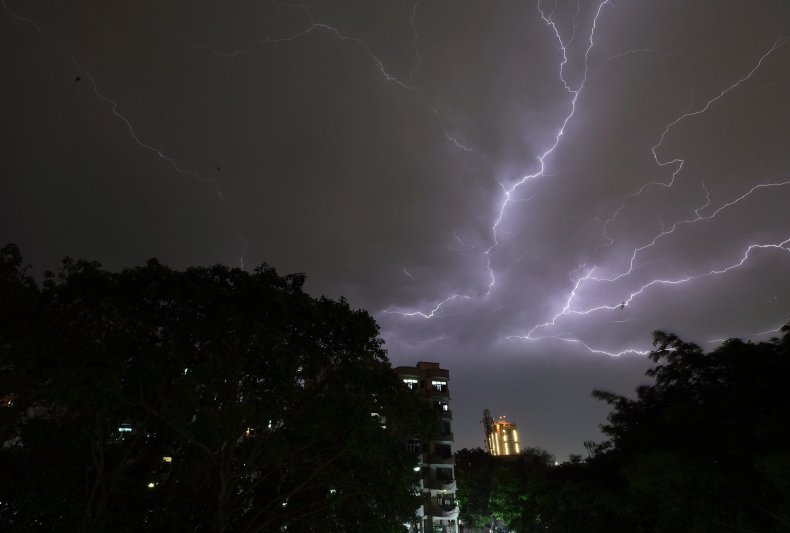 Vasundhara Raje, Rajasthan's chief minister, confirmed that officials are on their way to provide relief. "Have directed Ministers and concerned officials to affected areas to begin relief work immediately and restore utilities," she wrote on Twitter. "An unfortunate incident, we have been working closely with local authorities to mitigate the situation."
The state has announced that families of the deceased will each receive around $6,000.
This story has been updated to reflect a more recent death toll.