Deadly E. Coli Hiding in Romaine Lettuce Means Eating Salad Could Now Kill You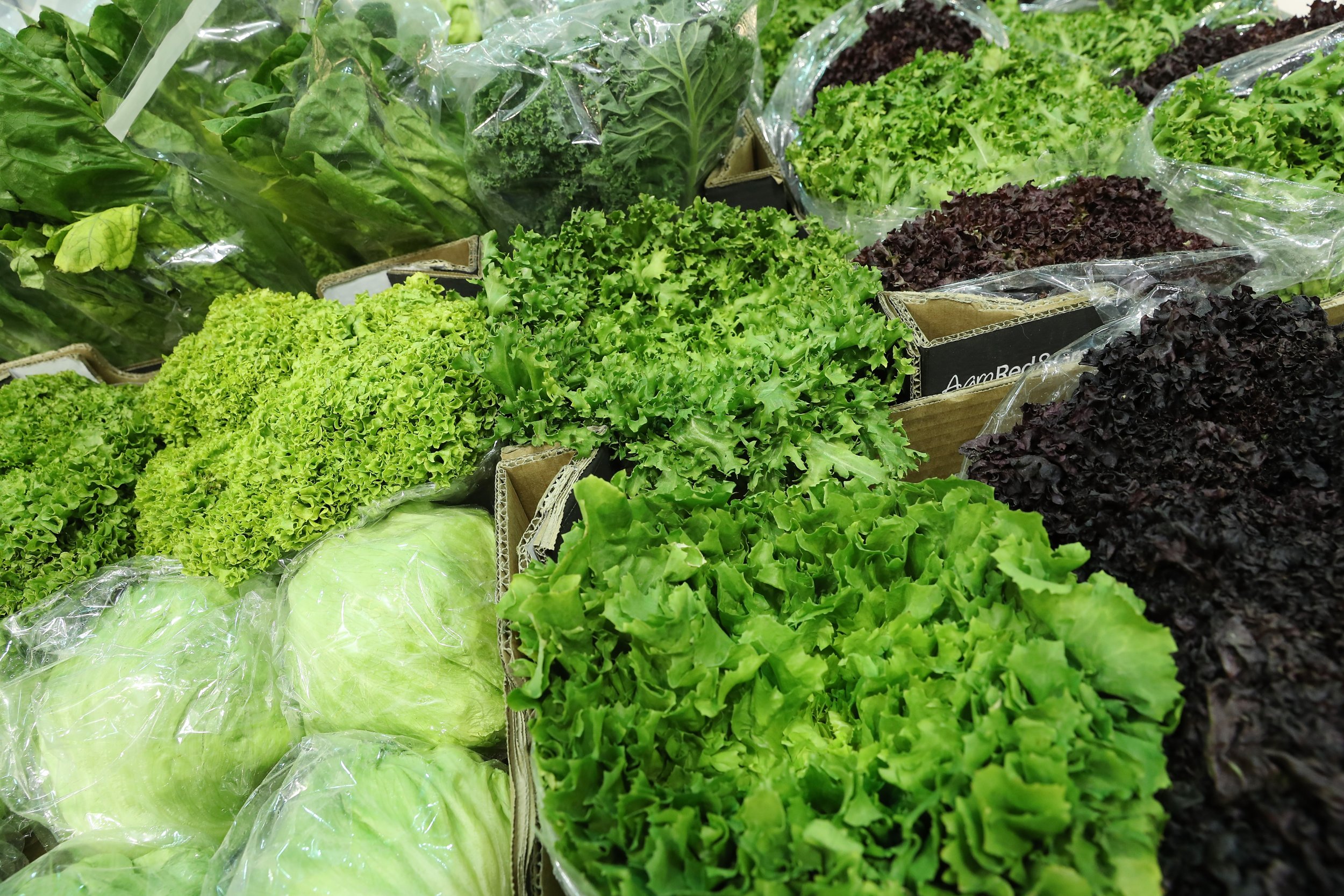 Updated| Just when you resolved to eat more salad, there is concern that romaine lettuce could be the cause of a deadly E. coli outbreak.
Related: Eating Salad Everyday Keeps Brains 11 Years Younger and Prevents Dementia, Study Shows
Consumer Reports writes that in almost two months, 58 people in the United States and Canada have fallen sick due to E. coli bacteria, which is thought to be from consuming romaine.
The Centers for Disease Control and Prevention reports the infections have been found in 13 states: California, Connecticut, Illinois, Indiana, Michigan, Nebraska, New Hampshire, New York, Ohio, Pennsylvania, Virginia, Vermont and Washington. Reports of people being sick date from November 15 through December 8, according to CDC records.
Five Americans were hospitalized and one person died, Consumer Reports notes. In Canada, one person died as a result of E. coli.
Many strains of the bacteria are actually harmless, but some can cause diarrhea, urinary tract infections or even pneumonia, writes the CDC. Many who get sick from the bacteria found in food suffer from stomach cramps, diarrhea and vomiting.
The Public Health Agency of Canada has linked E. coli back to romaine lettuce and advises people to purchase other types of greens, according to a statement. In the U.S., the CDC has not yet determined the source of the outbreak, but is continuing to investigate. The bacteria is found in a variety of foods including leafy greens, chicken, cows and even flour. In 2016, people in 24 states reported getting sick after purchasing Gold Medal brand flours.
According to a statement on the agency's website, the CDC does not believe people should avoid eating romaine. "Because we have not identified a source of the infections, CDC is unable to recommend whether U.S. residents should avoid a particular food. This investigation is ongoing, and more information will be released as it becomes available," the statement reads.
"There is not enough epidemiologic evidence at this time to indicate a specific source of the illnesses in the United States," Brittany Behm, a CDC spokesperson, told Consumer Reports. "Although some sick people reported eating romaine lettuce, preliminary data available at this time shows they were not more likely than healthy people to have eaten romaine, based on a CDC food consumption survey."
However, the magazine's health experts disagree and believe more caution should be taken. "The FDA should follow the lead of the Canadian government and immediately warn the public about this risk," said Jean Halloran, director of Food Policy Initiatives at Consumers Union, a division of Consumer Reports, in the article. "The available data strongly suggest that romaine lettuce is the source of the U.S. outbreak."
And although it might be best to choose a different type of green for your salads, this news isn't a good excuse to give up on your New Year's resolutions just yet.
*This story was updated to include additional information about E. coli infections.
SaveSave