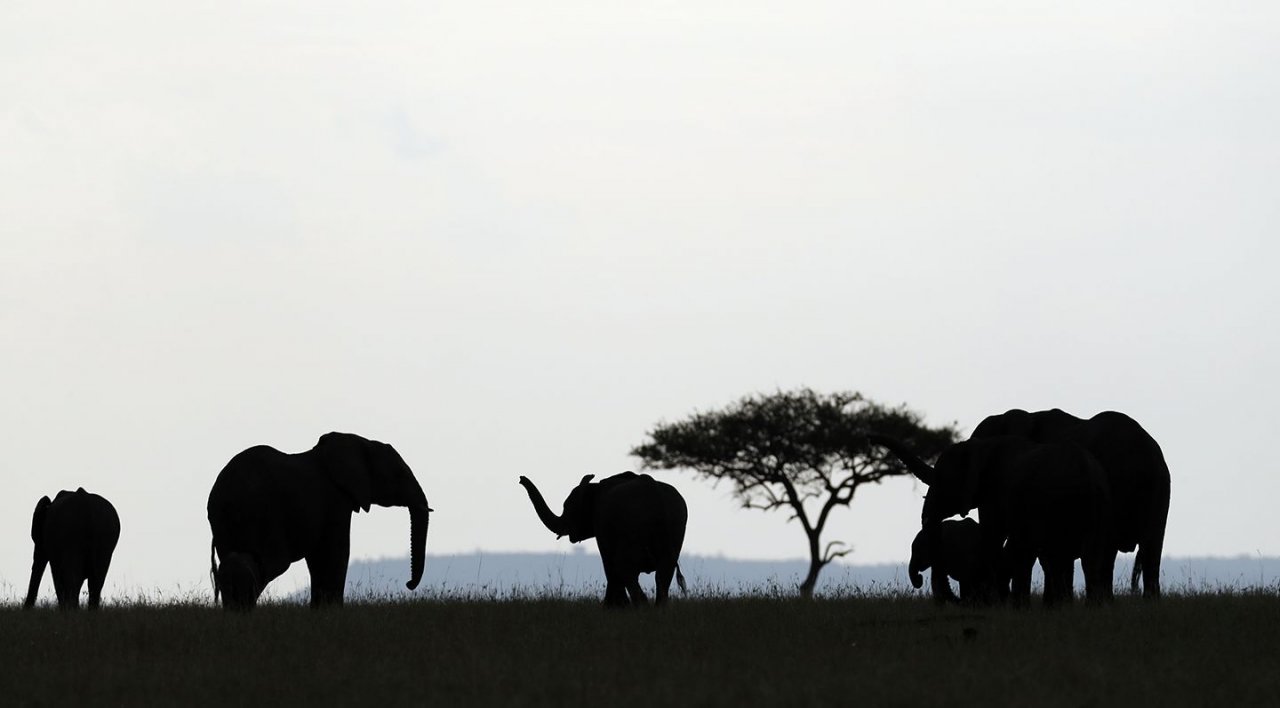 When Rian and Lorna Labuschagne arrived in Chad's Zakouma National Park in early 2011, experts had written off the elephants as doomed. A steep rise in the demand for ivory had led to a drop in elephant populations throughout Africa, including Zakouma, home to one of the largest herds on the continent. In less than a decade, Janjaweed poachers on horseback reduced the park's herd from 4,000 to 400; it seemed just a matter of time before the rest of the animals were killed too.
The Labuschagnes, a South African couple who have worked in conservation their entire lives, had been brought in by African Parks, a nonprofit organization, with the support of Chad's government to rehabilitate the park. The couple quickly overhauled security, strengthened ties with local communities and required staff to stay on location during the difficult rainy season, when poachers tend to work.
By 2012, things were looking up. The Labuschagnes knew of only seven elephants that had been killed the year before. They felt ready to expand anti-poaching operations to places outside of the park, an essential step for protecting the herd during rainy season, when elephants tended to wander. By tracking 10 of the elephants, they discovered that half the herd—200 or so members—headed 60 miles north to a waterlogged marsh called Heban.
Since the roads are impassable during heavy rains, Rian Labuschagne had an airstrip and base built at Heban. This allowed him to send rotating teams on two-week missions to keep an eye on the 200 elephants that had moved north.
In August that year, one of these groups—six men nicknamed Team Buffalo—spotted tracks of three horses and one person in the northern woods. The next afternoon, the rangers heard about 50 gunshots. When a plane with reinforcements from Zakouma reached them the following day, the pilot spotted the poachers' camp from the air and discovered the bullet-riddled remains of a collared elephant known as Z6, her tusks still attached.
Team Buffalo organized a raid on the poachers' camp. When they arrived, they found only one surprised man, who opened fire, then disappeared into the woods. The rangers had discovered a formidable elephant-killing operation. They confiscated over a thousand rounds of ammunition, plus solar panels, satellite and cellular phones, tools and horse medicine from Sudan, as well as a large stash of powdered and dried food.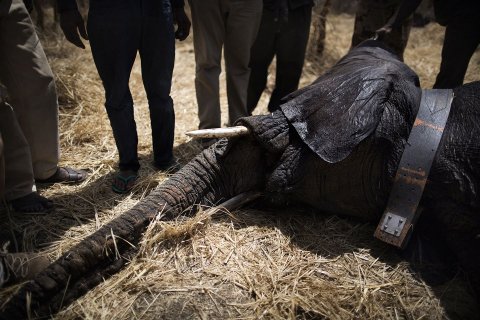 They also found evidence linking the poachers to the Sudanese army: military uniforms and a faded, handwritten note issued by a Sudanese military commander giving leave to his soldiers, whom he identified by ID number and name.
With their camp destroyed and horses and possessions confiscated, the soldiers-cum-poachers were now stranded in the middle of nowhere with zero logistical support. Everyone at Zakouma assumed the threat had been neutralized—that the criminals would have no choice but to slink back to Sudan with their tails between their legs.
That's not what happened, though. Nearly a month after the raid, early on the morning of September 3, the poachers crept into the rangers' camp. Crouching behind the sleeping men's tents, they silently waited in the dark until the sky began to lighten and the Zakouma guards emerged from their tents and knelt for morning prayers. The poachers opened fire. Five of the rangers suffered multiple gunshot wounds and fell to the ground, dead. A sixth, Hassan Djibrine, ran.
Djimet Seid, the camp manager and cook, was also shot but managed to hide in some bushes. Bleeding and trembling, he watched the poachers load up four of the rangers' horses with firearms and ammunition and then flee the scene. After they'd gone, it took Seid several hours to summon the courage to limp back to camp. He moved two of the bodies into a hut and—too exhausted to do more—covered the other three with tarps. Somehow, he managed to walk and swim 12 miles to the nearest village to get help.
When word got back to Zakouma, the staff was shocked. No one had seen this coming. In hindsight, however, it all made sense: The poachers had no choice but to attack. "They couldn't just go back to Sudan empty-handed and say, 'This is what happened, sorry,'" Rian Labuschagne said. "They'd probably be shot."
The Labuschagnes wanted to pursue the poachers, but local Chadian officials would not let them go to Heban, claiming it was too dangerous. As for Djibrine, the ranger who disappeared, no one ever heard from him again; he is presumed dead.
Morale at Zakouma hit a low following the incident. Rian Labu-schagne went house to house, informing the deceased rangers' families that their husbands and fathers would not be coming home. Many of them had multiple wives, as well as 15 children or more, and had been the sole breadwinners.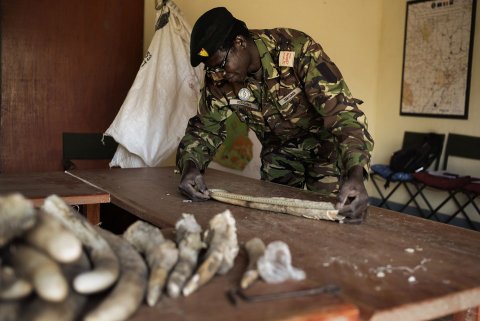 It was tempting to call it quits right there, but the Heban incident made the Labuschagnes even more determined to catch the killers. They extracted over 150 numbers from the poachers' cellular and satellite phones—all contacts in Sudan and Chad—and handed the evidence over to the police. They made flyers and offered a reward for information, but nothing came back.
Unbeknownst to the Labu-schagnes, though, one of the murdered rangers' family members was also pursuing the case. He caught one of the poachers, a man named Soumaine Abdoulaye Issa, who had been hiding out in a village near the Chadian boarder.
Issa was a small man, 5-foot-6. "He had absolutely no fear," Rian Labuschagne recalled. "No fear of dying." Issa, speaking Chadian Arabic through a translator, said he was born in 1985 in Chad and is primarily a nomadic herder. Passing one day through Kutum—a dingy Sudanese desert town in north Darfur, plagued by unrest and lawlessness—he heard talk that several men were preparing for an elephant poaching mission to Chad. It sounded like a pretty good gig, so he contacted them.
The leader of the group, Mohammed al-Tijani Hamdan, had "an ability to recognize a person who is scared," Issa said. "He looks in your eyes, and he can see if you are a warrior or not, [a man] who is brave and who will follow him." Issa got the job. He, Hamdan and two others set out for Chad. They reached Heban two weeks later and killed nine elephants in four days—a pace they intended to keep up for some time.
When Zakouma rangers burst into the men's camp, Issa fled. "We lost everything," he said. He and the other three poachers survived on guinea hens and a gazelle they shot, but the situation was becoming dire. "We decided to attack the guards," he said.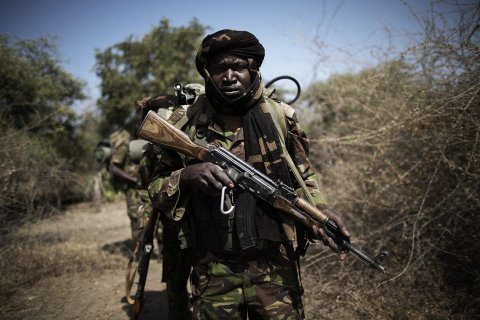 Issa claimed he was not involved in the assassination mission itself. He waited behind, and when his partners returned, they came with horses, arms and food. They reached Sudan nine days later and quarreled about how to divide the booty. Issa was left behind. No doubt disappointed, he sold his assault rifle—all he had to show for his involvement in the expedition. "I admit guilt in elephant poaching and the death of Zakouma scouts," he said.
Everyone who heard Issa believed he was telling the truth; much of his account was later corroborated. The authorities took Issa to a military camp jail. A month later, he escaped in a prison break. There were rumors of bribes sent from his family and of government involvement.
"It's very difficult for an outsider to understand," Rian Labuschagne said. "We may say the government is useless and corrupt for letting all these people get out of prison, but we don't understand how families and people sort these things out among themselves. You have to be born here to understand how that works, and you shouldn't apply a Western legal system way of thinking about how things are done."
No further leads surfaced on Issa's whereabouts. The government dropped the case, and, Rian Labu-schagne said, the other three men involved in the crime also escaped justice: "They disappeared into the Sudan, and there was nothing more."
Issa Idriss, the 21-year-old son of one of the Team Buffalo rangers who was murdered at Heban, is now a ranger himself. When I met him briefly at headquarters, he was soft-spoken and shy, and he fidgeted in his army greens. "My father died because he was looking after the reserve," Idriss said. "He died for the elephants. He didn't want everyone coming in and killing everything.
"I now work here, as my father would have wanted," he said. "And someday, I want my sons and daughters to work here too. That would make me happy."
Adapted from Nuwer's Poached: Inside the Dark World of Wildlife Trafficking (Da Capo Press).