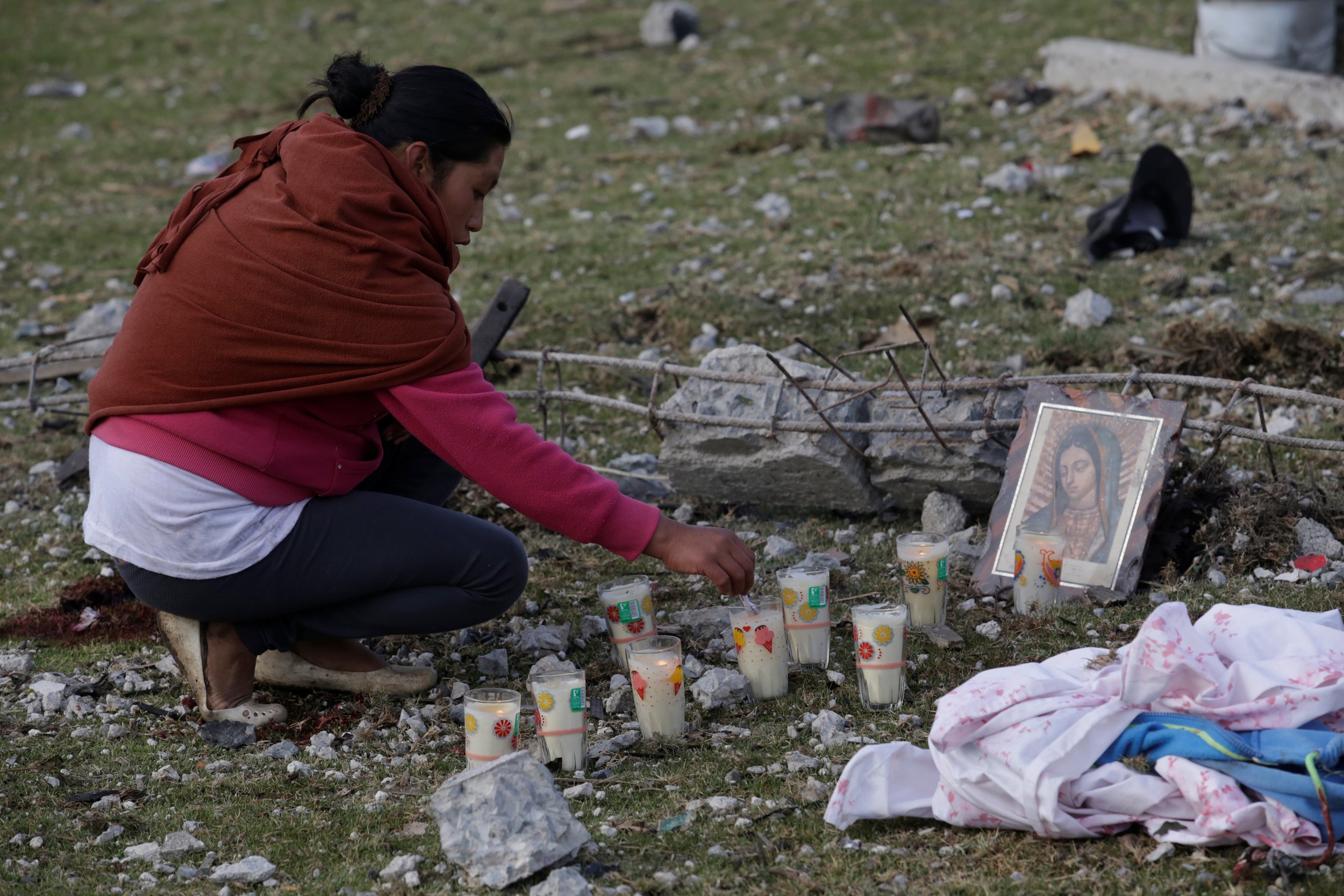 An explosion at a warehouse storing fireworks killed and injured dozens of people in Mexico on Monday night.
The blast killed at least 14 people, including five children, in the town of San Isidro, in central Mexico's Puebla state, around 100 miles away from Mexico City. Nine people died at the scene and 30 were injured, according to an official statement from the Puebla government released shortly after the explosion.
On Tuesday morning, locals were beginning to gather at the place of the explosions to mourn the victims, lighting votive candles and placing religious images next to the debris and still-visible blood stains.
The fireworks were due to be used for the local patron saint's festival on May 15 and were stored inside a house behind a church. "A firecracker launched by someone outside fell on top of the fireworks, causing the explosion," the government's statement said.
According to Diodoro Carrasco, a senior official in the Puebla state government quoted by Reuters, it is difficult to prevent these kinds of accidents despite the existence of state laws on storing fireworks.
The use of fireworks during holiday festivities is very common in Mexico, sometimes with fatal consequences. In December, a large chain-reaction explosion destroyed a fireworks market in Tultepec, in the outskirts of Mexico City, killing at least 35 people who were stocking up on pyrotechnics ahead of the Christmas and New Year's Eve celebrations.
The celebration for San Isidro, the patron of farmers, is observed as a national holiday in Mexico, and particularly significant in the saint's namesake towns. Major festivities also occur in Spain's capital of Madrid, where the patron's celebration occurs over the space of several days. From Friday evening until Monday evening, a number of events take place throughout the city, including a major fireworks display and a parade.