Deadly MERS Virus Still Spreading in Saudi Arabia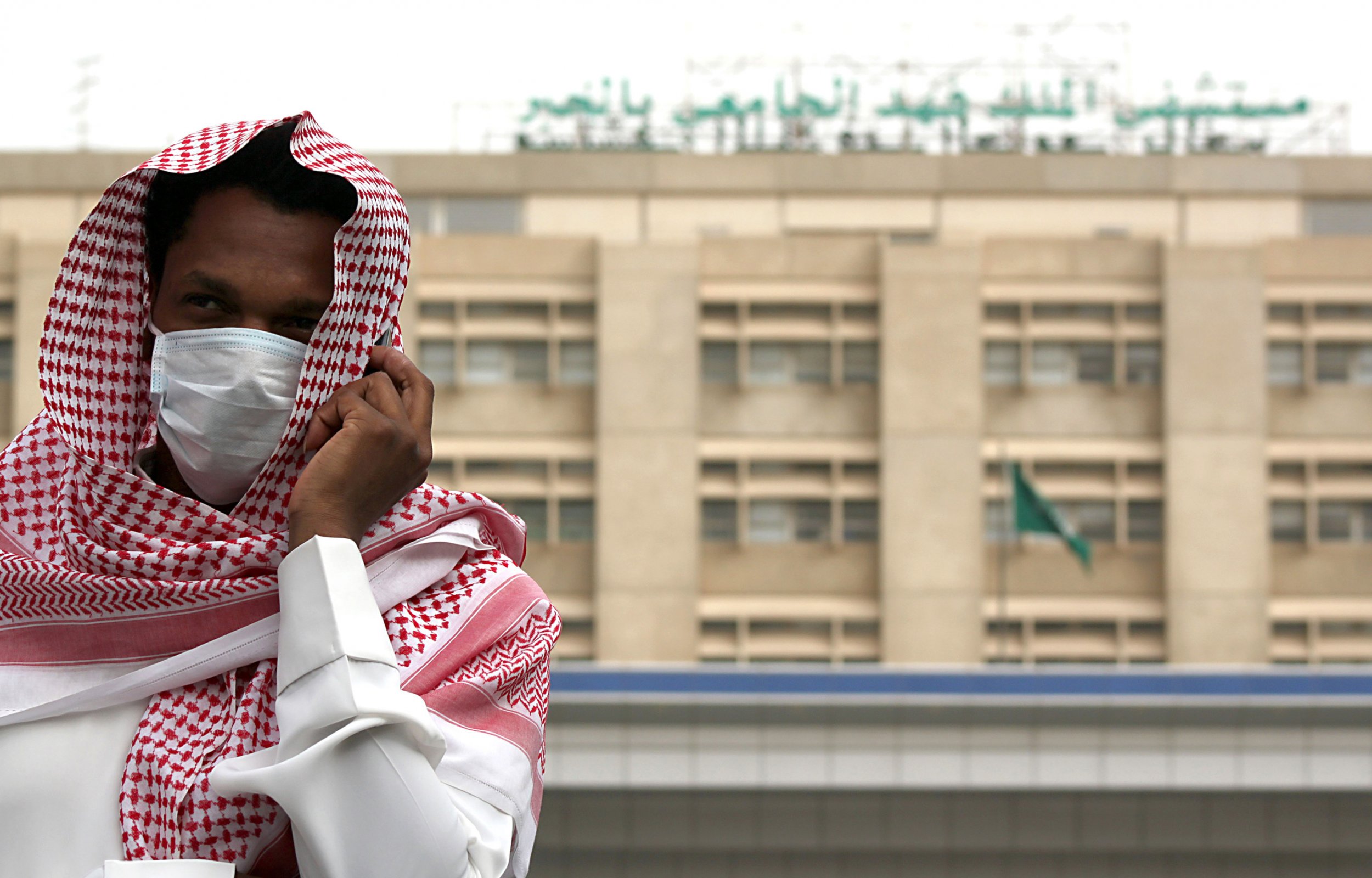 The deadly MERS virus has killed two more people in Saudi Arabia, and authorities say more than a dozen others are sick. The deaths occur as the country prepares to host the annual hajj, when 2 million to 3 million pilgrims will convene in Mecca and Medina. As the government faces a barrage of criticism for not handling the spread of Middle East Respiratory Syndrome, or MERS, openly, a handful of doctors asked to tend to patients affected with the virus have resigned.
Cases of MERS have spiked recently, causing concern among international health organizations and particularly in Saudi Arabia, where the outbreak was discovered. The virus, first identified in 2012 in Saudi Arabia, has spread outside of the Middle East and into several Asian, North African and European countries.
The World Health Organization said Wednesday that 253 laboratory-confirmed cases have been reported since MERS emerged in April 2012, of which 93 resulted in death. It is unclear if that includes the two recent deaths in Saudi Arabia. "WHO acknowledges that some critical information gaps remain to better understand the transmission of the virus as well as the route of infection," the agency wrote on its website Wednesday.
People infected with the MERS coronavirus, which is in the same family as the virus that caused SARS, develop upper-respiratory-tract illnesses. Common symptoms include fever, cough and shortness of breath. The virus has spread from person to person, particularly in hospitals, but it "has not shown to spread in a sustained way in communities," according to the Atlanta-based Centers for Disease Control and Prevention (CDC) website.
The CDC cautions that there is no reason to panic about the outbreak spreading dramatically during the hajj, which begins in October.
"Of course you're always worried about diseases and mass gatherings of people," said CDC spokesman Jason McDonald. But, he added, the virus appeared two years ago, and "there have been hajjes since then, and in both cases it wasn't widespread" transmission.
Last year, the CDC requested that signs explaining MERS symptoms be placed in certain airports and has put in place a Level 1 travel notice, asking travelers not to change their plans because of the virus but recommending that those who visit the Arabian Peninsula and its vicinity monitor their health during and after their trip.
At least four doctors at King Fahd Hospital in Jeddah, the principal gateway to Mecca and the city where one of the largest clusters of MERS cases has been reported, resigned this month after they refused to treat patients affected with the coronavirus, Arabic media reported. Earlier this week, Saudi Arabia removed Health Minister Abdullah al-Rabeeah from his post. His replacement, Adel bin Mohammed Faqih, issued an official statement Tuesday stressing his "adherence to the principles of transparency and disclosure with all the media outlets and society members."
Countries with lab-confirmed cases of MERS include Jordan, Kuwait, Malaysia, Oman, Qatar, Saudi Arabia, the Philippines and Tunisia. There have also been cases in France, Italy, Greece and the United Kingdom. No cases have been reported in the United States so far.
The source of the virus remains uncertain, though health experts believe it might have come from camels in Qatar and a bat in Saudi Arabia. There is no treatment or known vaccine for MERS.