Deadly Mudslide in Chile Kills 4, Destroys Small Village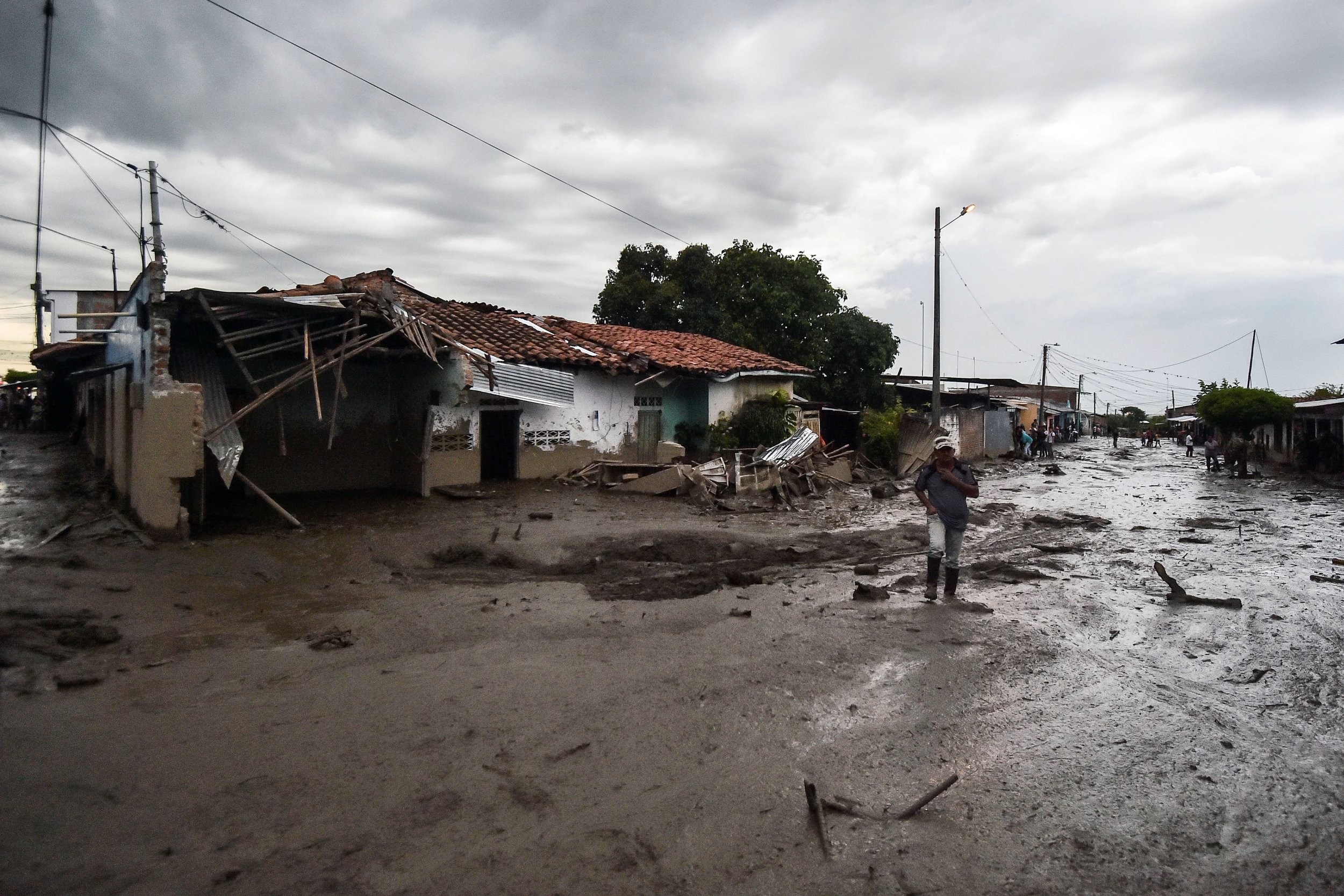 A deadly mudslide swept through a remote Chilean village—called Villa Santa Lucía— early Saturday morning, leaving at least 4 people dead, CNN reports. Multiple outlets, including the BBC and Reuters previously reported that 5 were dead; however authorities have since reduced the death toll.
The National Office of Emergency of the Interior Ministry (ONEMI), released a statement on Sunday, announcing the updated figure.
"In relation to the number of deaths, until yesterday had been reported among the deceased a person without a body existed.Therefore, in the absence of this, has been resolved to exclude, so the figure is 4 people died," the statement said.
The agency also explained the nature of the deadly event.
"The mass removal event that took place on December 16, 2017, corresponds to a glacial landslide that generated an alluvium, which spread westward to east, surpassing Route-7 in a north-south direction toward the town of Villa. Saint Lucia," according to ONEMI.
Another 18 people from Villa Santa Lucía are also missing.
The four victims have been identified as Sergio Iván Wolnitzky Rodríguez (64 years old), Guillermo Rolando Cerda (18 years old), Elsa Pineda Retamal (63 years old) and Claudia Marcela Ojeda Mayorga (41 years old), CNN reports.
Villa Santa Lucía— located in the southern part of the country near Corcovado National Park, a popular tourist attraction—experienced torrential downpours covering the region with more 4.5 inches of rain, The Guardian reports.
The area has now been declared a disaster zone, President Michelle Bachelet announced. Bachelet took to Twitter to express her condolences to the families of two victims of the tragedy, Elsa Pineda and Claudia Ojeda.
Bachelet also tweeted about the actions she's taking to help the village recover. She asked Minister Alberto Undurraga to visit the the region, in order to coordinate various efforts, such as restoring drinking water and terrestrial connectivity. Mountain avalanche specialists from the army arrived on location to help search for the missing victims.
A school and at least 20 homes have been destroyed. A voting center was also ruined, leaving one less location for voters to cast their ballots for the presidential election on Sunday.