Deadly Shooting in Downtown Cancún Spreads Panic in Tourist Hotspot-Turned Killing Zone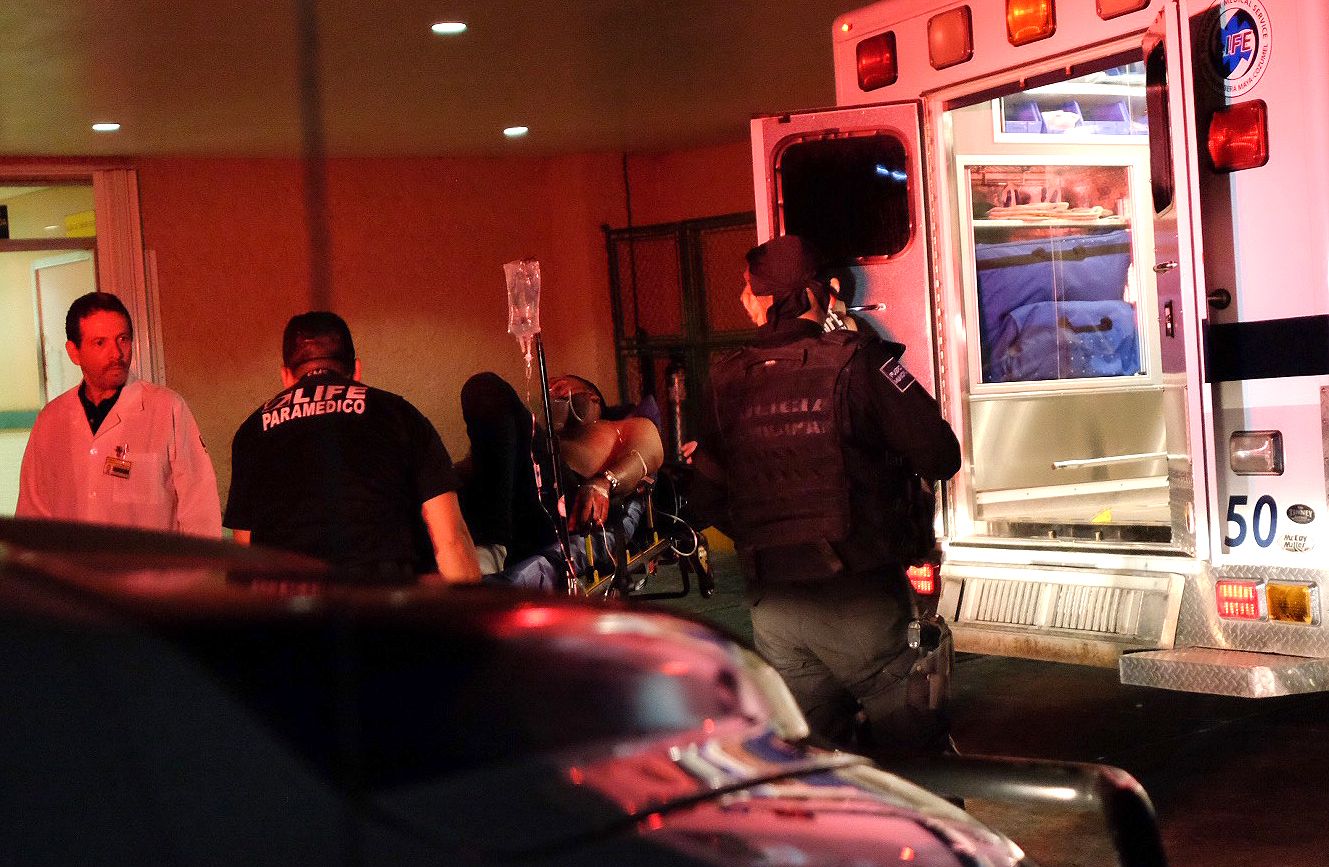 A gun attack in downtown Cancún killed one person and spread panic on Thursday night.
A police patrol stopped a Jeep Cherokee after shots were fired from the vehicle toward the officers, Spanish newspaper El Pais reported. Mexican authorities arrested four people, two of whom were injured, after the shooting.
The shooting began at around 8pm (9pm EST) in a busy area, in front of a restaurant that was serving dozens of diners and lasted 20 minutes. The police began chasing the Jeep down Cancún's city center, in the direction of the nearby Hotel Zone, for almost a mile.
"Although the incident occurred in a crowded area, the adequate performance of the police avoided any injuries among the public and, afterwards, calm returned to the city of Cancún," said State security spokesman Gener Coronam, quoted in local media. He added that the person killed was one of the shooters, who belonged to a criminal organization.
This latest shooting adds to a spate of violence in the tourist resort area in the state of Yucatan. which is disputed among the drug gangs of Los Zetas and Gulf Cartel. Just last week, two people were shot dead at a cocktail bar, and a shooting with the police ensued as the killers attempted to flee the scene.
In January, two shootings in as many days left nine people dead and prompted Mexican authorities to activate a "code red" alert, leading to the deployment of the army alongside local authorities, as the U.S. Embassy announced in a security message to American citizens in the area.
Local media reported this week that escalating drug cartel violence in the Cancún region killed more people in the first six months of 2017 than in the whole of 2016. According to news website Noticaribe, 62 people were executed in first 161 days of 2017, an average of 3 every week. In comparison, there were 61 executions in 2016, one every 6 days.