A Deadly Strain Of Meningitis W Is on the Rise—But What Is It?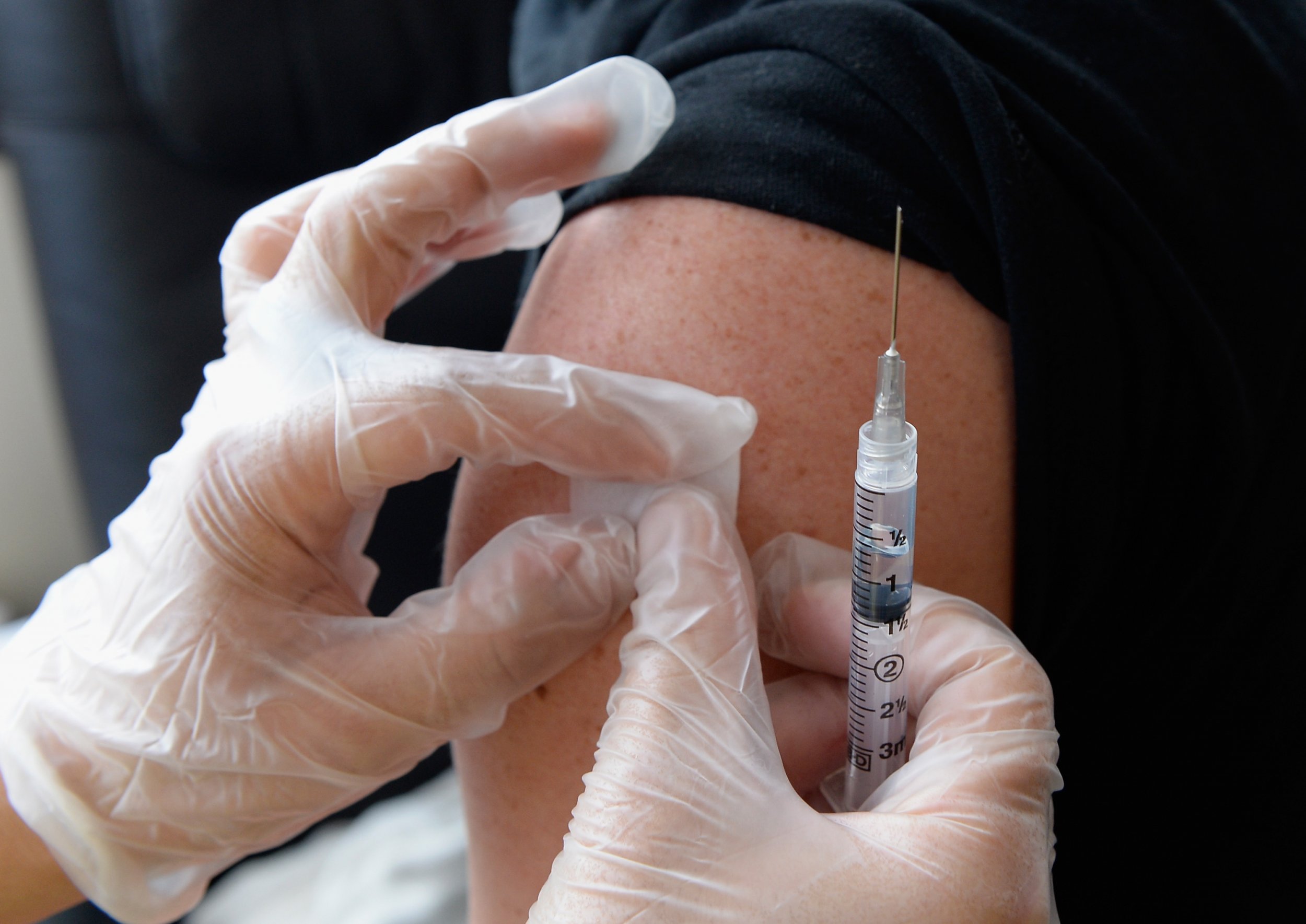 A steep rise in the number of cases of a deadly strain of meningitis in the U.K. has prompted health officials to encourage school leavers to ensure they are vaccinated.
In 2009 there were just 22 cases of meningitis W (or "Men W") but last year the figure had risen to 209, officials said.
Figures from Public Health England (PHE) also showed that between 2009 and 2012, Men W caused around four deaths each year, but provisional figures for 2014/15 show 22 deaths linked to Men W.
What are the dangers of Men W?
Cases of meningitis and septicaemia due to Men W have been increasing in England, from 22 cases in 2009 to 117 in 2014. The increase seems to have sped up in 2015, caused by an aggressive strain of the bug.
With early diagnosis and antibiotic treatment, most people with meningococcal disease make a full recovery. But it is fatal in about 1 in 10 cases and can lead to long-term health problems, such as amputation, deafness, epilepsy and learning difficulties.
Men W infections are particularly severe and usually need to be treated in intensive care. They have a higher death rate than the more common Men C and Men B strains.
The Men ACWYvaccine has previously been recommended only for people at increased risk of meningococcal disease, including people with no spleen or a spleen that does not work properly, for Hajj pilgrims, and for travelers to countries with high rates of meningococcal disease, including parts of Africa and Latin America.
How is Men W spread?
Meningococcal disease is caused by a bacterium called Neisseria meningitidis. These bacteria can be divided into 13 different groups, of which five (A, B, C, W and Y) are responsible for nearly all serious meningococcal infections.
The meningococcal bacteria live in the back of the nose and throat in about 1 in 10 of the population without causing any illness. The bacteria is spread from person to person by close prolonged contact with a person carrying the bacteria, such as coughing, kissing and sneezing.
Very occasionally, the meningococcal bacteria can cause serious illness, including meningitis and septicaemia.
Meningococcal infections can strike at any age, but babies, young children and teenagers are especially vulnerable.
At what age should teenagers and young people have the Men W vaccine?
The priority is to vaccinate all teenagers from school year 9, or age 14, onwards before they complete school at 18.
Students going to university or college for the first time, including overseas and mature students up to the age of 25, should also contact their GP to have the Men ACWY vaccine, ideally before the start,or in the first few weeks, of the academic year.
Why in particular should teenagers and students have the Men W vaccination?
Cases of meningitis and septicaemia (blood poisoning) caused by Men W bacteria are rising, due to a particularly deadly strain. Older teenagers and university students are at high risk of infection because many of them mix closely with lots of new people, some of whom may unknowingly carry the meningococcal bacteria.
Are Men W cases on the increase?
In England, most meningococcal infections are caused by group B (Men B). Men C, Men W and Men Y are usually responsible for only 10-20 percent of cases.
Although the total number of meningococcal cases in England has been falling since the early 2000s, Men W infections have increased almost tenfold since 2009. Currently, Men W alone accounts for almost a quarter of all meningococcal infections in England.
From 2009 to 2012, an average of four people died of meningitis W each year. Most of the people who died were elderly. But during 2013 and 2014, there were 24 deaths from Men W disease including, for the first time in over a decade, babies and toddlers.
How do you spot meningitis and septicaemia?
Men W disease, like all meningococcal infections, can come on suddenly and progress quickly.
All meningococcal infections can cause meningitis and septicaemia, but Men W can also cause other illnesses, such as pneumonia and joint infections (septic arthritis).
Early symptoms of meningococcal disease include headache, vomiting, muscle pain, fever, and cold hands and feet.
A rash of tiny red pinpricks may also develop once septicaemia has set in. You can tell this is a meningitis rash if it doesn't fade under pressure—for instance, when gently pressing a glass against it; however, doctors recommend seeking help before the rash appears.