'Deadpool 2' Post-credits Scenes: What's After the Movie?
Another day, another Marvel movie. This time, it's Deadpool 2. The first screenings took place last night and have answered the usual hot question heading into theaters: is there a post-credits scene? Yes, well, in this case it's mid-credits scenes, and that's "scenes" plural. The consensus based on various social media posts is that Deadpool 2 gives fans reasons to stay after the credits. It's unclear exactly what's in store, as some tweets report two mid-credits scenes, and others are specifying "post-credits" or "after-credits." But either way, stay after the movie is over. See below: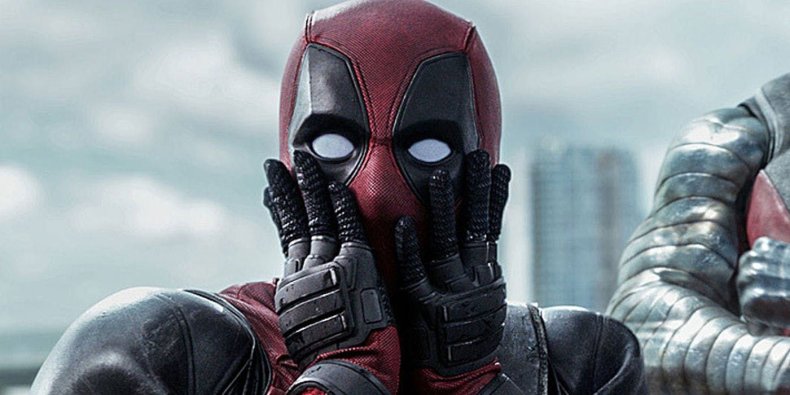 If you don't want to read any reactions to the film, now is the time to click away.
The reactions to Deadpool 2 are positive so far. Here's what a few critics who saw the film yesterday have to say about the movie.
Deadpool 2 follows the wisecracking mercenary Wade Wilson, who joins forces with Shatterstar (Lewis Tan), Domino (Zazie Beetz), Bedlam (Terry Crews), and probably Negasonic Teenage Warhead (Brianna Hildebrand) and a few others to take down Cable (Josh Brolin). Or if you want a summary in Wade's words:
After surviving a near fatal bovine attack, a disfigured cafeteria chef (Wade Wilson) struggles to fulfill his dream of becoming Mayberry's hottest bartender while also learning to cope with his lost sense of taste. Searching to regain his spice for life, as well as a flux capacitor, Wade must battle ninjas, the yakuza, and a pack of sexually aggressive canines, as he journeys around the world to discover the importance of family, friendship, and flavor – finding a new taste for adventure and earning the coveted coffee mug title of World's Best Lover.
Deadpool 2 arrives in theaters May 18.