Absurd New 'Deadpool' Teaser Sets Up Another Genius Marketing Campaign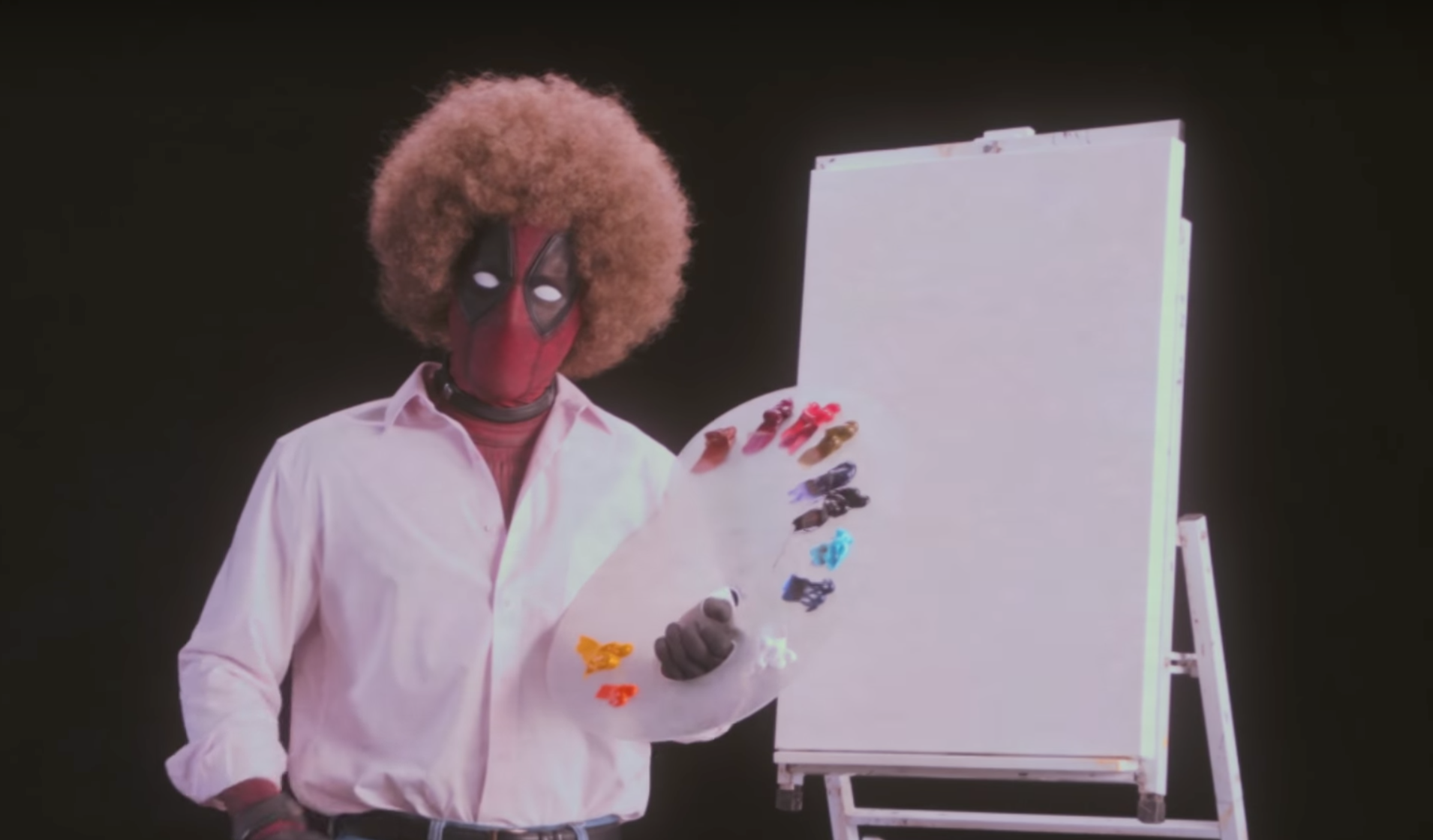 The first teaser trailer for Deadpool 2 dropped on Thursday and it did not disappoint. The segment featured 10 seconds of footage from the upcoming film (not surprising, as production only wrapped a month ago), and 1 minute and 50 seconds of Deadpool wearing the orange 'fro and clothing of artist Bob Ross, the late star of The Joy of Painting. Speaking in Ross's soft, soothing voice, Deadpool whacks off as he completes the movie's Thanksgiving Day poster.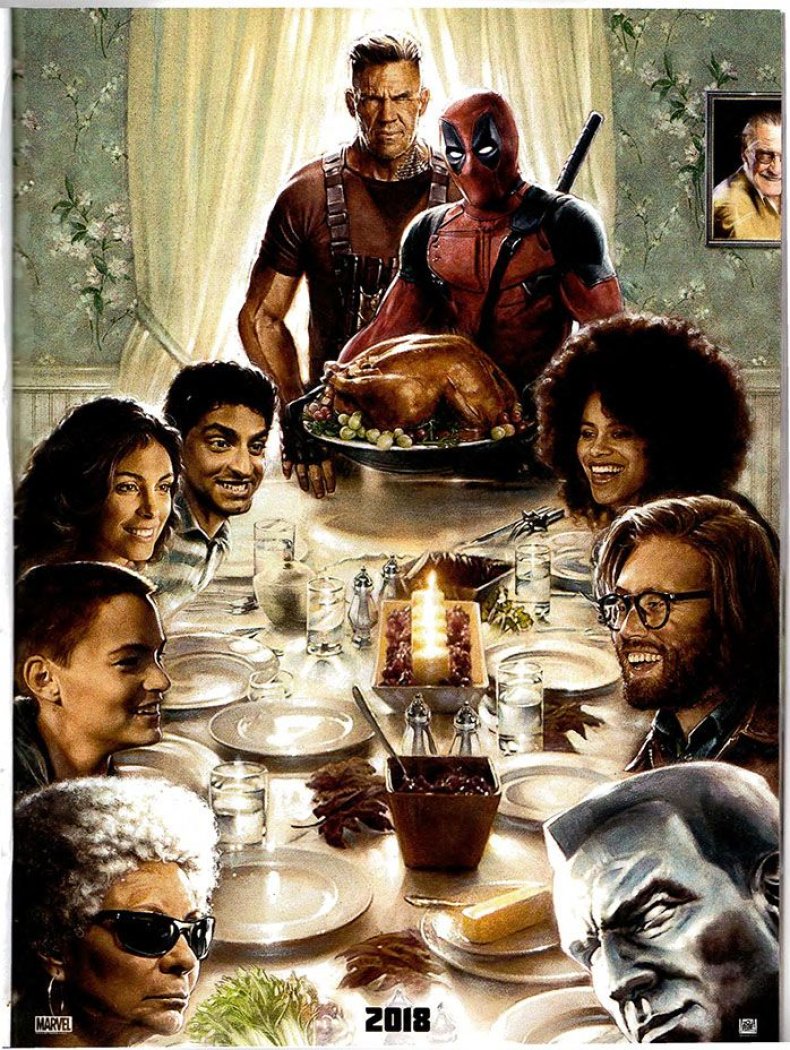 It's the perfect kickoff to the sequel's marketing campaign: incredibly weird, fun and on-brand. Ahead of the 2016 release of Deadpool, 20th Century Fox embraced a smarter, more irreverant strategy for selling a superhero movie. And so far, it looks like the studio is using the same playbook for Deadpool 2.
Case in point: The special Deadpool-edited issue of Good Housekeeping, one of the weirdest movie tie-ins of all time. The November issue of the magazine includes instructions from the mercenary on how to carve a turkey ("To start, make sure your bird is well-rested") and recipes for "D's Spiced Nuts" and "Creamy Clam Skinny Dip." There was also a first-look reveal, back in July, of Deadpool newcomer Zazie Beetz as Domino, a fellow mutant merc. The tongue-in-cheek photo (Domino is using Deadpool as her personal rug) becomes hilarious when you realize its a meta reminder of the first glimpse of Reynolds as Deadpool in 2015.
The tight marketing campaign built around the first Deadpool could have stood on its own as narratively-satisfying entertainment—especially for the fan dedicated to keeping up with the monsoon of promotional tidbits. Each trailer, clip and photo was intended to make you feel like you were in on a joke. Highlights included the emoji poster advertising "Skull Poop L," and the official Deadpool Twitter with photos of the character celebrating a myriad of holidays, from Betty White's birthday to World Cancer Day.
Such wink-heavy gags are in keeping with the snarkiness of the Marvel source material. Deadpool is notoriously "meta," with a lead character fully aware he's in a comic book. It helped that Reynolds was involved in the campaign, spearheaded by Fox domestic marketing chief Marc Weinstock. "I could email Marc or anyone on his team at three in the morning with pitches and ideas, and somehow a response would come back within 10 or 15 minutes," Reynolds told The Hollywood Reporter in 2016.
The strategy paid off handsomely. Deadpool shattered box office records on its opening weekend, earning $152 million domestically—the best opening for an R-rated film ever. Its success also influenced the clever marketing of other Marvel films, like Guardians of the Galaxy Vol. 2 and Thor: Ragnarok.
The trouble with such creativity, however, is that you have to best it the next time around. Can Deadpool 2 be weirder be funnier, weirder and more creative than the first film? Bob Ross is a very good start.