No, Deadpool was Never Going to Be in 'Shang-Chi' Confirms Marvel Artist Andrew Kim
Marvel fans were excited when they thought they'd discovered a secret image showing Deadpool making his debut in the MCU, but an official source has nipped those rumors in the bud.
A concept artist's work on Shang-Chi and the Legend of the Ten Rings seemingly showed Ryan Reynolds' character in a familiar scene from the movie, which many thought was proof that Deadpool was supposed to appear. However, the creator of the artwork, Andrew Kim, confirmed to Newsweek that this isn't the case.
"Sorry to disappoint but there was no involvement of Deadpool or Proxima in the early going," Kim told Newsweek.
Concept artwork is created in the early stages of a project, a form of visual art used to convey an idea for later use in movies, TV shows, and other media. In this case, Kim was hired by Marvel to create concept art for certain scenes in Shang-Chi and the Legend of the Ten Rings.
Kim shared early concept artwork he created for Marvel Studios on his website, with his latest showing work he did for Shang-Chi and the Legend of the Ten Rings. One of the images showed the character Deadpool fighting Proxima Midnight in a cage-fight inside the Golden Daggers Club. By the time this scene made it to the big screen, it showed the Hulk villain Abomination (Tim Roth) fighting Wong (Benedict Wong).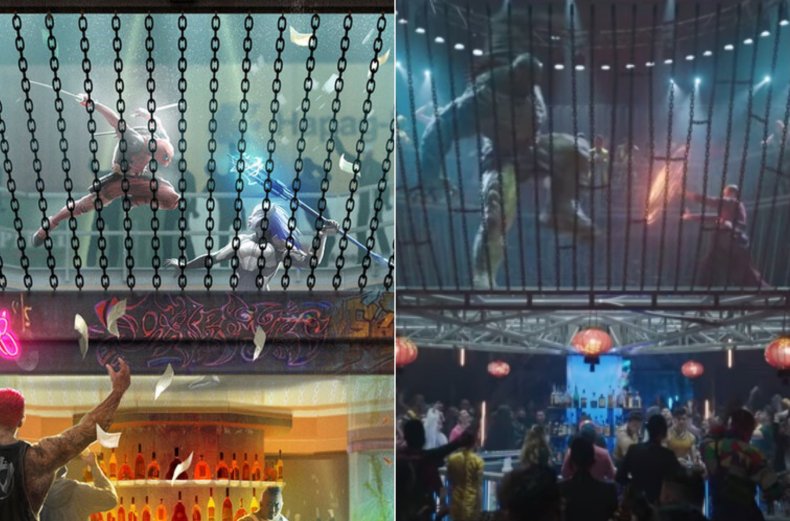 The image was later shared on social media, leading thousands of Marvel fans to believe that early plans for the scene were due to include Deadpool, which would have been his official introduction into the Marvel Cinematic Universe.
As Kim explained, this was never part of his brief though, and it was his idea to use Wade Wilson, aka Deadpool.
"When I was designing the fight club, my PD mentioned to me that we could see other Marvel characters fighting in the ring when we first revealed the scene." Kim continued, "Deadpool and Proxima was my idea to put in as I thought their dynamic fighting styles could be a perfect fit in the ring like that.
"Deadpool's red was a nice pop against the bluish background," Kim added, "So part of it was a design choice for this concept piece."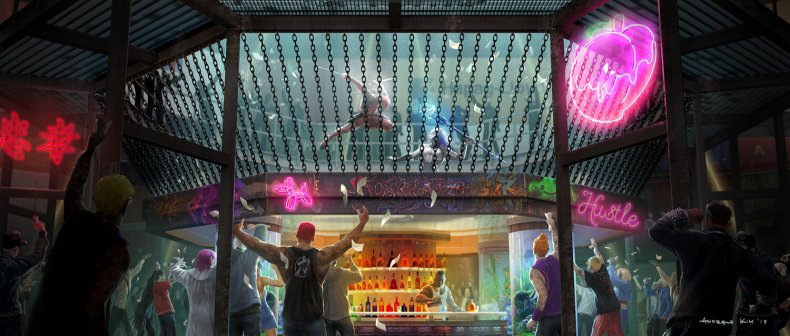 Kim has previously worked on a number of Marvel projects and his website suggests he's currently working on concept art for the upcoming movie The Marvels.
His previous work for Marvel includes Shang-Chi, Ant-Man, Guardians of the Galaxy and Captain America: The Winter Soldier.
Outside of Marvel, Kim has provided concept designs and illustrations for the recent live-action Mulan, HBO series The Righteous Gemstones, The Rookie and the PlayStation video game series Uncharted.