Pizzeria Opening in Washington, D.C. Staffed Entirely By Deaf Employees
A new pizzeria coming to Washington D.C., will be staffed entirely by deaf employees.
Coming in 2020, Mozzeria is slated to open in NoMa (North of Massachusetts Avenue), an up-and-coming neighborhood already home to Union Market, Dolcezza Gelato and Masseria, a Michelin-starred Italian restaurant.
The nation's capital is home to one of the largest deaf communities in America—thanks, in part, to it being home to Gallaudet University, the only university designed to be barrier-free for deaf and hard-of-hearing students. Russ and Melody Stein, the husband-and-wife team behind Mozzeria, actually met while attending Gallaudet more than 20 years ago. The school is also located in NoMa.
"Having a restaurant in D.C. has been a long-time dream of ours," Melody, 45, told WJLA Channel 7. "Washington D.C. is considered a mecca for deaf people."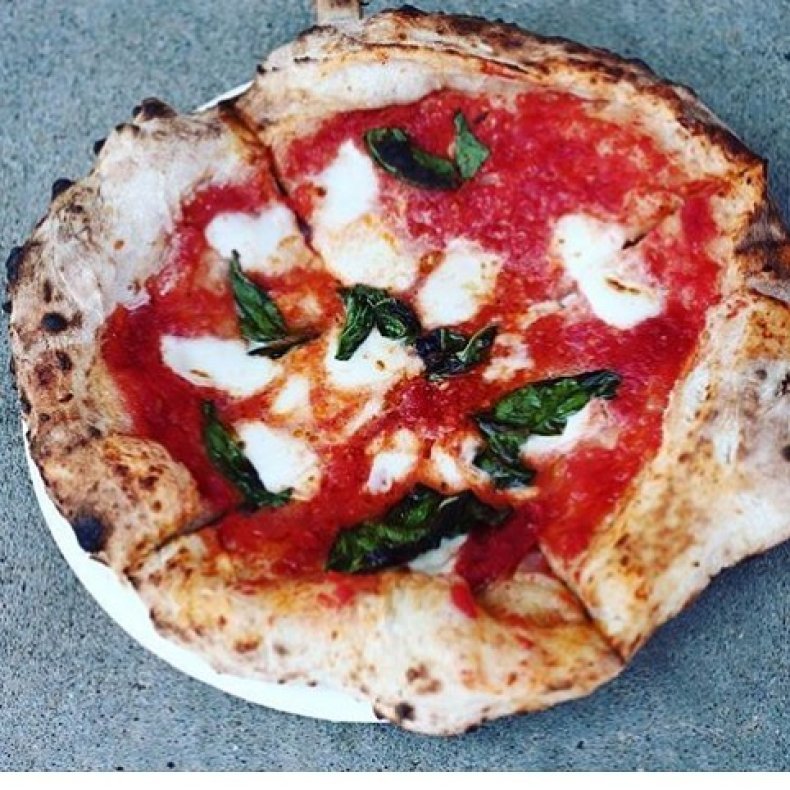 Raised in the restaurant business, she was actually rejected from the California Culinary Academy because of her deafness. "[The Academy] called my mom and said 'We can't accept her application because she's deaf,'" Melody told The Washington Post. "What if they were in the kitchen trying to yell, 'Out of the way!' with hot soup? They viewed me as a liability."
She and Russ currently run a Mozzeria in San Francisco, one of only two Neapolitan pizzerias in the city certified by the Associazione Vera Pizza Napoletana. It, too, is operated by an all-deaf staff: Customers can order via American Sign Language, point at menu items or write their order down on pads kept at every table.
Eventually the Steins hope to open eight to twelve Mozzerias around the country.
The restaurant's expansion is being supported by the Communication Service for the Deaf's Social Venture Fund. Supporting businesses run by non-hearing entrepreneurs is "a way of 'walking our talk' by supporting a business model that directly invests in deaf people," CSD's Dominic Lacy, told WJLA.
According to a study by the National Deaf Center, only 48 percent of deaf Americans are fully employed. The site Deafdigest lists 11 deaf-owned restaurants in the country, not including Mozzeria's newest offshoot.
The Neapolitan-style pizza restaurant's new neighborhood is already home to a Starbucks with a majority-deaf staff. The "signing store" also features better lighting and lower counters to facilitate ASL communication.