Deaf Woman Says She Was Almost Shot After Sign Language Confused for Gang Signs
A deaf woman has claimed online that she was almost shot after a man mistook her use of American Sign Language (ASL) for gang signs, with the video amassing over 2 million views and highlighting concerns over awareness.
Destiney Dutton was out with friends, who are also deaf, when a man allegedly approached the group and flashed a gun, accusing them of using gang signs.
ASL is the used communication form by those who are deaf and hard of hearing across the U.S., but multiple incidents in previous years have resulted in life-threatening or fatal outcomes after confusion for gang signs.
Dutton shared a video to TikTok on October 1 telling the anecdote from four years ago, saying: "Me and my deaf friends, we went out to party. Of course, we were having a good time and we were 'lit,' and then I remember that the party was over,"
"We walked outside. We talked about [where] we wanna go [to] eat. I remember this guy walked over to us, he was like, 'you throwing a gang sign? Where you from? What's your set?' and I was like, 'woah, we are deaf and we are using ASL,'" she added.
Dutton claimed the man simply laughed and told the group that he didn't believe them. "My friend was like, 'we are deaf. We are just using ASL. This is our language.' That guy was still laughing and then he actually had the nerve to pull out a gun and point it to all of us."
"Of course that moment, it made me so angry," she said, pausing to take a breather while explaining.
According to Dutton, the man didn't shoot them after saying he "didn't have time for this" but remained adamant they had not been using ASL. "I know that y'all throwing up a gang sign," he allegedly said, before walking away.
"I was so scared. I was so relieved. But I was so angry because I never thought this would happen to me," Dutton told Newsweek.
"It never happened to me and my friends before. But I heard so many stories about deaf people getting killed for using ASL."
The video can also be seen in full here.
Dutton's anecdote isn't far from previous incidents over the mistaken use of ASL for gang signs.
In 2013, 45-year-old Terrance Ervin Daniels was brutally stabbed multiple times in the upper body in North Carolina while using ASL to communicate with another deaf friend in the street. Police said the sign language had been misinterpreted as gang signs.
In 2011, two deaf Florida men were stabbed in a beach bar after another customer mistook their sign language for gang signs. A woman reportedly became angry after believing the group, who were all deaf, were throwing gang signs at her.
"I just feel like everyone should know basic ASL," said Dutton. "Sadly there's so many deaf people out there got killed over using ASL. It was at bars, school, and neighborhoods. I don't want to hear another story of deaf person getting killed for this. I'm tired of hearing it. It's not fair to deaf community."
Dutton's video has highlighted the lack of awareness of ASL for many viewers, leading to demands the language be taught as a requirement in schools.
"This is exactly why ASL should be a requirement in schools. I'm so sorry that happened to you guys," wrote one user.
"This is why American Sign Language needs to be required in schools. This should NOT be happening," added another.
Although colleges and high schools in some states recognize ASL as a foreign language that can earn academic credit, lessons and courses are not mandatory.
"I just feel like American Sign Language should be taught in schools! American Sign Language is the third most studied language. I don't understand why it's not available in all schools. This need to change," said Dutton.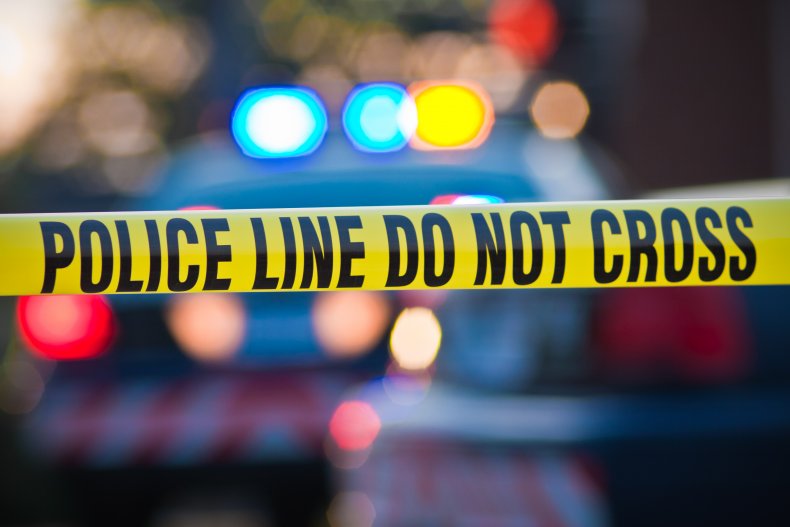 Update 11/04/21, 4:52 a.m. ET: This article was updated to include comment from Dutton.