Jack in the Box Worker Filmed Mocking Deaf Woman at Drive Thu-Window, She Claims She 'Sat There for Two Hours' After He Refused to Serve Her
A Jack in the Box employee has been fired after he was recorded refusing to serve a deaf woman, as well as appearing to mock her hand gestures after she communicated with sign language.
ReVae Arnaud-Jensen visited the fast-food restaurant's drive-thru in Campbell, California, on the evening of August 31 with her son.
Arnaud-Jensen has been deaf her entire life, but can read lips. As she is unable to use the drive-thru speaker, she drove up the next window and tried to place her order there and explain the situation.
In the video, recorded by her son, you see the Jack in the Box repeatedly refusing to take her order and telling her to move away from the window even after she continually tells him she is deaf.
"I don't care I don't care, go," the worker tells her. During the clip, the man also yells at her and tells her to shut up while she again tries to explain that she couldn't hear him on the speaker.
The employee then tries to get Arnaud-Jensen to park away from the window and he will bring her food over, which she refuses to do.
"I will sit here and wait for you," she tells him. "I'm going to wait for you until I get my food and then I'll pay you. If you want to have a lawsuit, go ahead."
The worker then notices he is being filmed and gives the thumbs up before appearing to mock the deaf woman by mimicking her hand movements and laughing at her. The employee then closes the window on Arnaud-Jensen and walks away.
Arnaud-Jensen posted the encounter onto Facebook, where it has since been viewed more than 150,000 times.
"Employee of Jack in the Box refused to accept any orders from me," she wrote. "He yelled at me to leave and go drive back to the speaker to order. I repeatedly told him that I am deaf. Towards the end of the video, once he realized he was being recorded he changed faces and mockingly gestured at the video.
"I refused to leave the window until I received an order. Sat there for two hours."
"This is common for deaf people to experience this, including me," Arnaud-Jensen added in a comment. "This is not my first time. I had this happen to me several times, however, this one was the worst I have experienced."
Arnaud-Jensen also vented her frustrations about the incident to WKYT. "I was just fed up, the constant, you know, telling us to go, when it should be equal access," she said. "This needs to stop. It's very common everywhere. It needs to stop. This is 2019. I fight for equal access. And I feel awful. I feel like it was my fault."
Speaking to NBC News, her son, Malachi Jensen, said he was outraged by what occurred.
"It was my first time seeing an employee acting like that, and honestly I was very shocked. I felt pretty mad too because deaf people very often get treated differently," he said.
In a statement, Jack in the Box said they were made aware of the incident and the employee in question has been fired.
"We do not tolerate the mistreatment of any customers and expect employees to follow all training procedures, be respectful, courteous and accommodating to all guests," a spokesperson said.
"After a thorough investigation of the incident and direct contact with the local franchise owner, we understand the employee in the video has been terminated."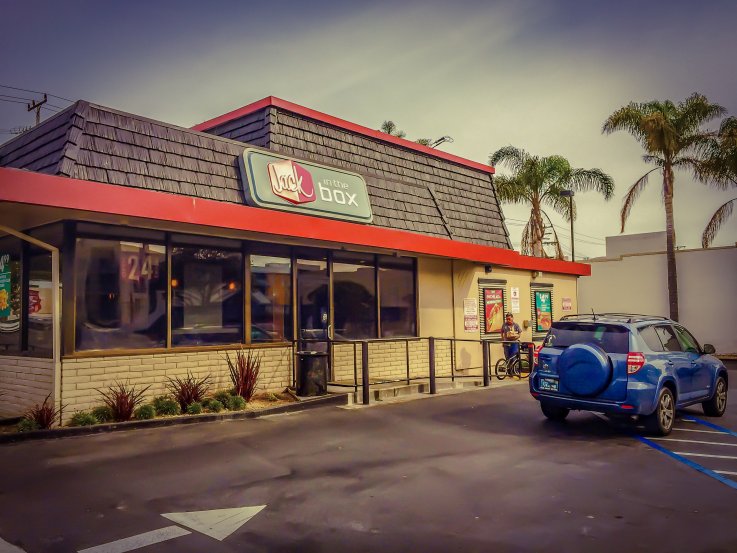 Jack in the Box Worker Filmed Mocking Deaf Woman at Drive Thu-Window, She Claims She 'Sat There for Two Hours' After He Refused to Serve Her | U.S.