Deakin & Francis Cufflinks Conceal Their Owner's Best-Kept Secrets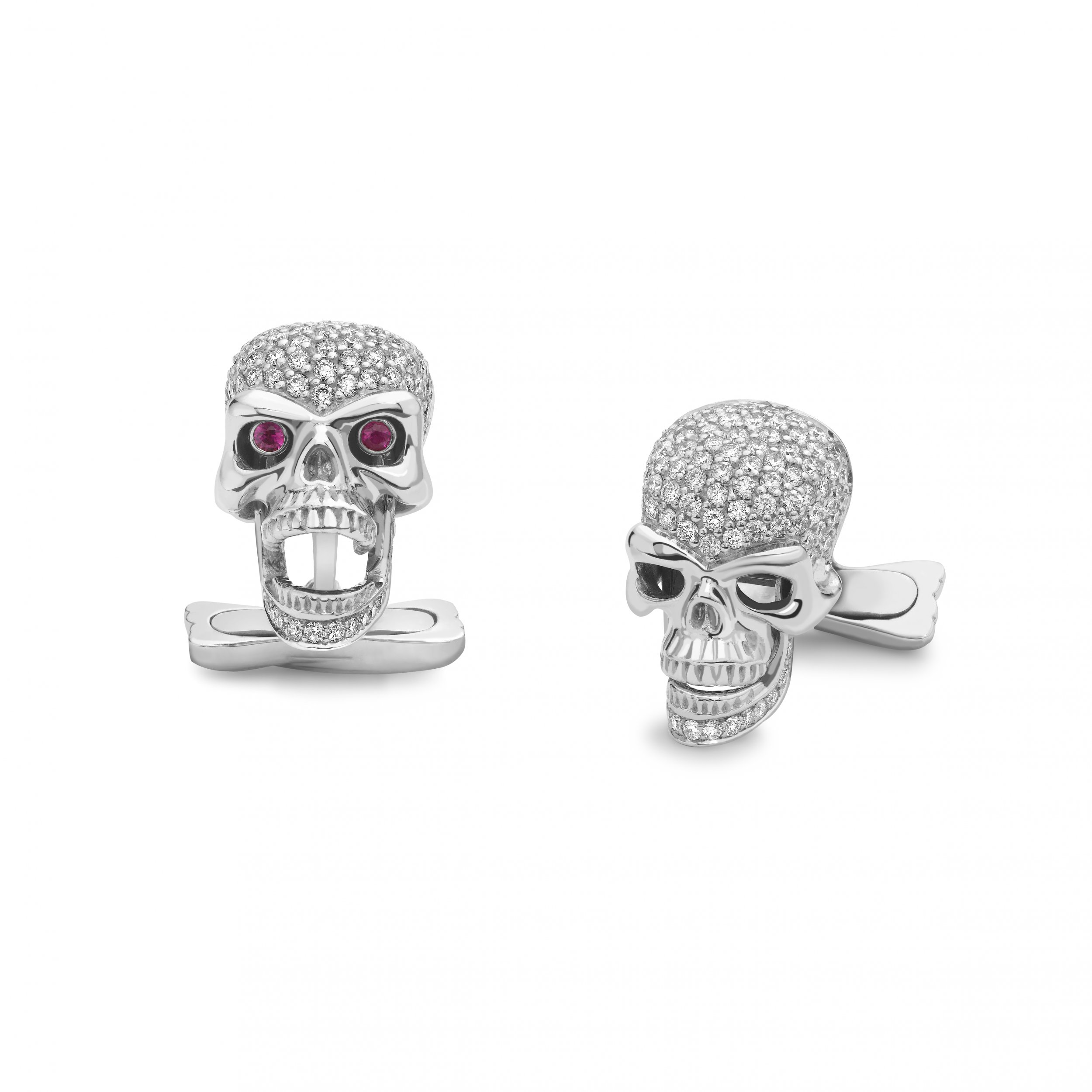 As the fabulously named Nelson Bunker Hunt might know, the law of cause and effect can throw up some pretty unexpected outcomes. The Texas billionaire's attempt to corner a world commodity market in the 1970s lost him a fortune—but led to the creation of a British cufflink specialist.
In the 1970s, Hunt tried to dominate the world silver market. By 1979, he and his partners owned about half of the silver available. Prices rocketed, jumping from $6 per ounce to $48.70. Eventually, the price slid back to about $10 an ounce but not before the speculation had wreaked havoc with the British tradition of silversmithing. One must bear in mind that in 1979, Britain was not in the best financial health. Its silver industry, much of it located in the traditional jewelry quarter of Birmingham, was not able to deal with Hunt's gambit.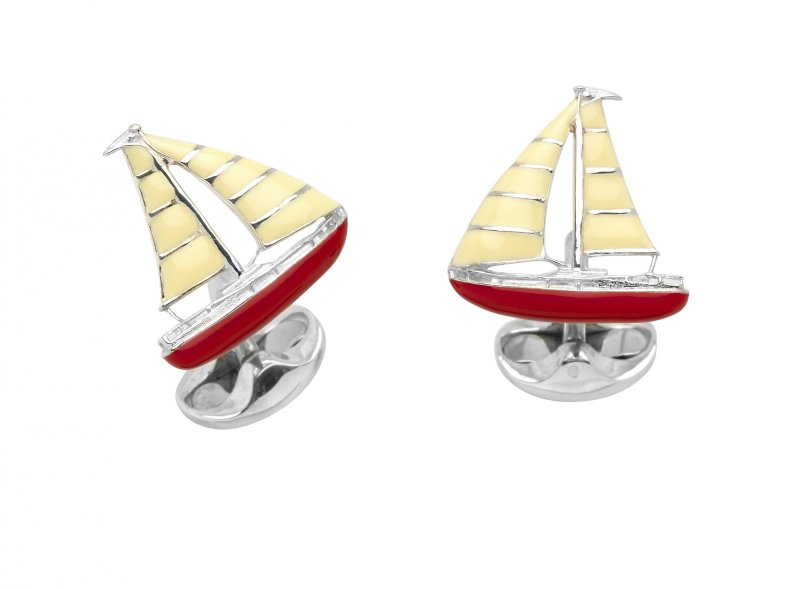 Silverware suddenly became unaffordable. "No one could afford to stock the goods or buy them, and all the silversmiths were melting the stock as fast they could to pay wages. We had 220 [on] staff, and we had to reduce to about 40," says Henry Deakin, the 33-year-old managing director of Deakin & Francis, a Birmingham jeweler. Deakin had not yet been born, but he knows the story well. "That is when my father decided to move into making cufflinks."
At the time, the cufflink was about the smallest object you could make from silver. But what started as a move of desperation proved to be a boon for the British company. A generation on from the silver crisis, Deakin & Francis is one of the world's best-loved makers of cufflinks.
Granted, it may not be a name that screams at you from billboards and in the store windows of shopping malls, but wherever men fasten their cuffs with links rather than buttons, Deakin & Francis is a name to drop.
The company's move to cufflinks was not, however, a complete change of direction; the firm had already been meeting all manner of a gentleman's jewelry needs. During World War I, its craftsmen had made a matchbook cover that, when opened, shielded the flame and thus made the smoker less visible to enemy snipers. One of the big sellers of the 1950s was a condom holder disguised as a key ring—appropriate for daily use and key parties.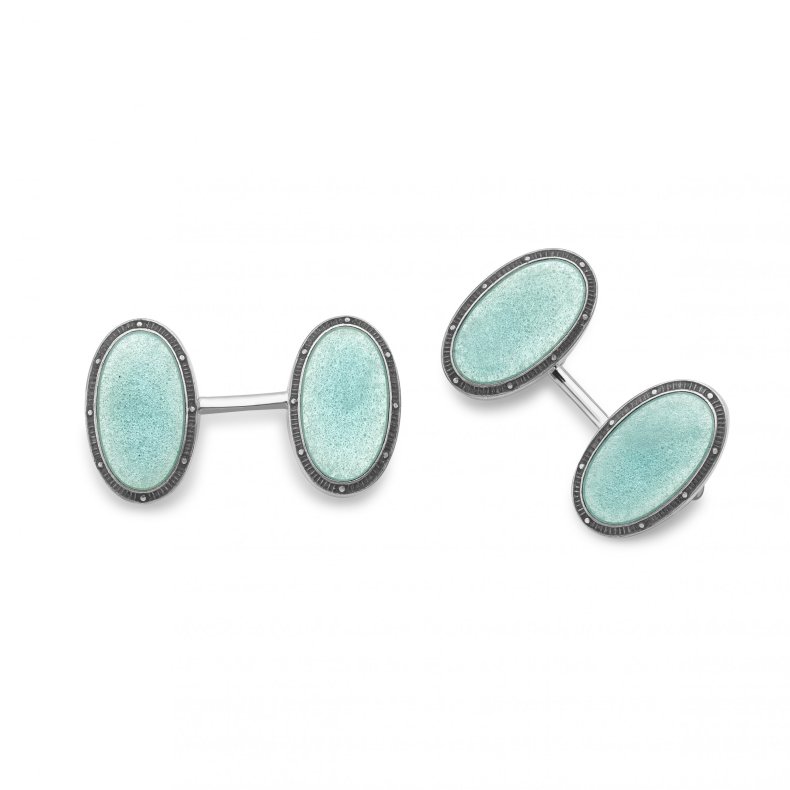 And of course, along with sex and smoking, Deakin & Francis turned its attention to shirt cuffs. The company had been binding men's cuffs for at least as long as it had been lighting their cigarettes—and helping customers with their family planning. If you fancy a pair of vintage-looking cufflinks, it can make them for you new, using the same dies to stamp shapes used a century or more ago.
This year, the firm, which proudly calls itself England's oldest family jeweler, is celebrating its 230th anniversary. Founded in 1786 and still occupying the same premises today in Birmingham's rather depleted jewelry quarter, Deakin & Francis is perhaps not as well-known as it would like to be. That's because for many years the brand was not a brand at all, but rather a factory making cufflinks and other accessories for a wide range of retailers. I first came across Deakin & Francis when I bought a pair of blue vitreous enamel cufflinks with a maritime motif from Tiffany. It was only when the seventh generation of Deakins—Henry and his older brother James, now creative director—took over the business from their father a few years ago that they decided more could be made of the Deakin & Francis name. The last Francis died in World War I, but his memory is perpetuated in the company's name.
The idea came to them when their father presented his final design. It was for a pair of skull cufflinks: When its jaw is pulled, diamonds pop into the eye sockets. "That was when we thought we could make something of the cufflinks under our own name," says Henry. Elaborate cufflinks with movable parts have since become something of a signature for the brand. There are miniature shotguns that open, a tiny aircraft turbine on bearings that spins at the merest breath of wind and just recently, years of research and development has culminated in the first examples of a mechanical owl cufflink. When an eyebrow is lifted, the eyes open, the wings flap and the branch moves. The interacting mechanical parts were so complex that the first model was 3 inches high; it took three years of crafting progressively smaller owls until the rose-gold plated rhodium bird could finally be made cuff-sized.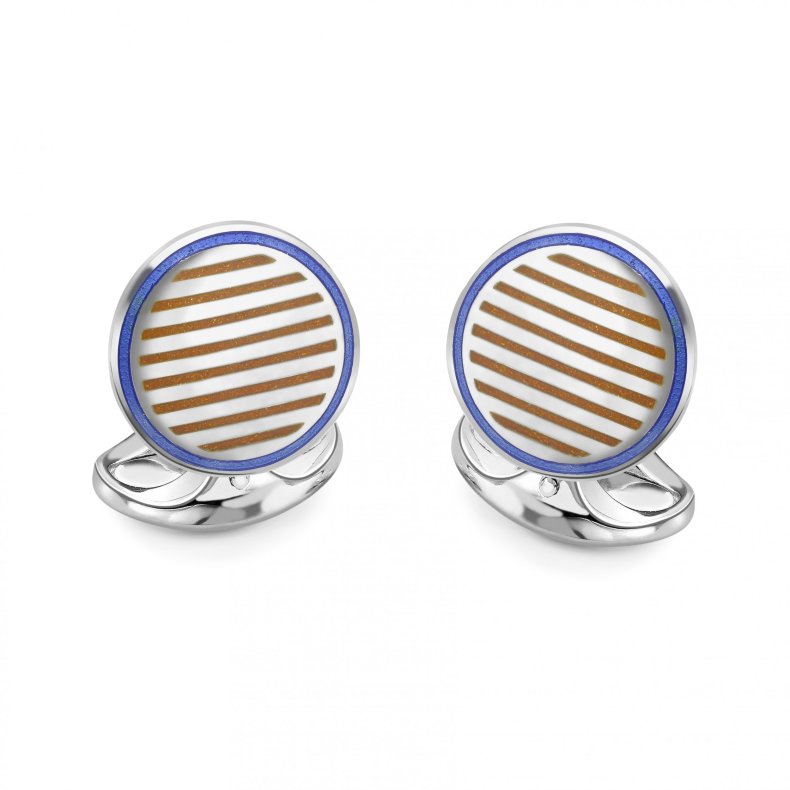 However, the mainstay of the business is vitreous enamel cufflinks, which offer a splash of color at the wrist. While they may not move in the way that the owl or skull does, the play of light is appealing and the cuffs come in a range of colors.
The company excels when it comes to bespoke orders. As specialists, the brothers have become adept at interpreting their customers' interests. "We have just done a model of the boat one chap is having built," says Henry. "We made an exact replica even down to the swimming pool in blue enamel." Boats are indeed popular—another recent commission was for cufflinks depicting a sailing yacht, in 18-carat gold, with mother-of-pearl sails. Some requests are even more personal. "Getting a picture of someone's mistress in the nude and then having that painted in enamel inside a pair of locket cufflinks," says Deakin, "that's interesting."
As part of its celebrations this year, Deakin & Francis will be making a special collection of 230th anniversary cufflinks. From the sound of it, at least one of its customers might also appreciate the company issuing an anniversary edition of that condom keyring.