Let's Break a Deal! How Donald Trump's Trade-War Tweets Put China's Xi Jinping (and Global Markets) in an Awkward Spot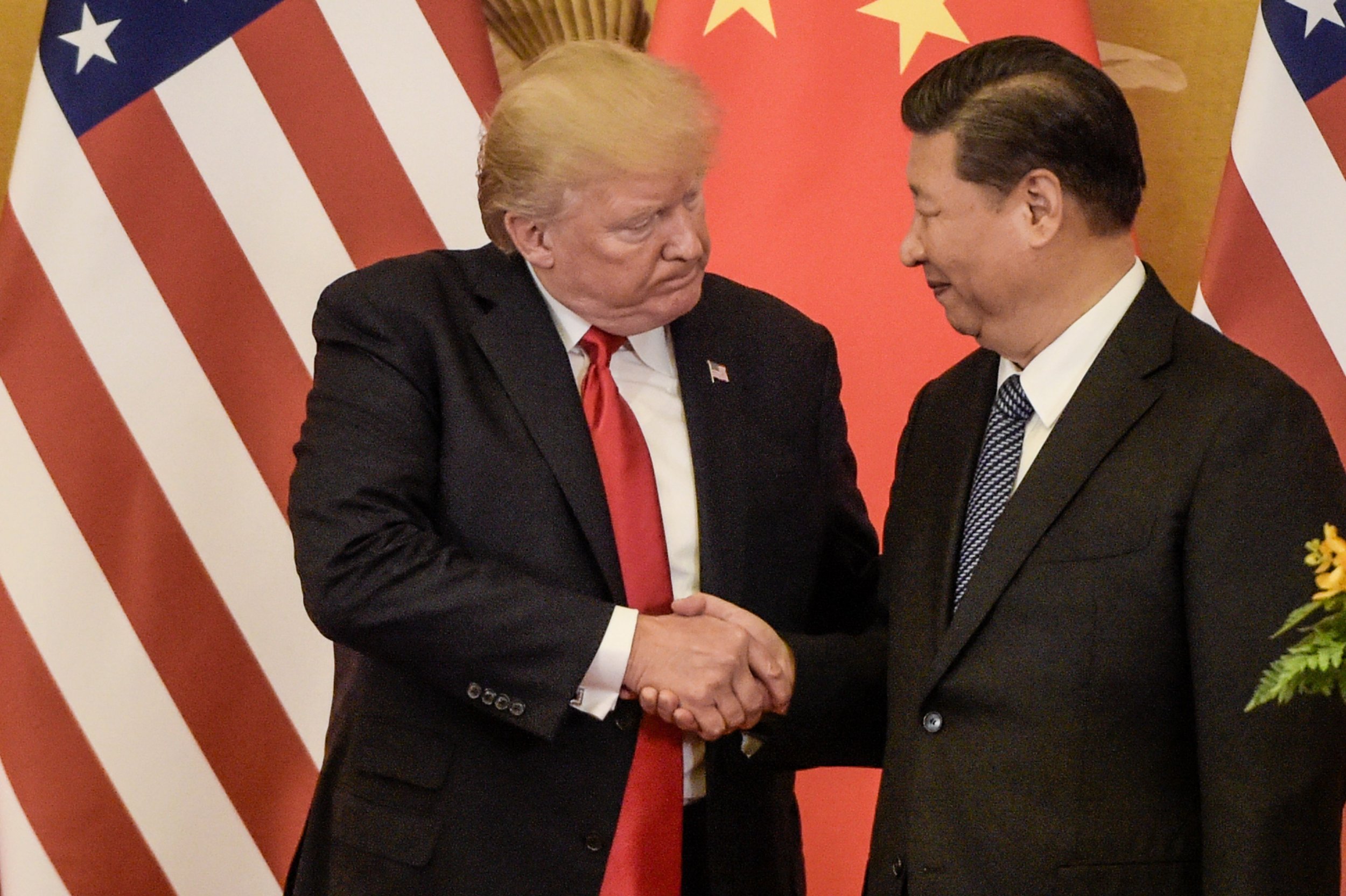 President Donald J. Trump can't leave well enough alone. That's what the Chinese government in Beijing—and everyone else in the world—learned yesterday, when, on the eve of what was supposed to be the final round of trade negotiations between the two largest economies in the world, the president tweeted this: "The Trade Deal with China continues, but too slowly, as they attempt to renegotiate. No!" He then threatened to raise tariffs on $200 billion of Chinese goods from 10 percent to 25 percent this Friday, adding that he'd slap 25 percent duties on another $325 billion of Chinese exports not currently covered by the tariffs.
The reaction in global markets was predictable: China's two major stock exchanges plunged 5 and 7 percent, respectively, and the U.S. opened nearly 500 points lower, though it headed for at least partial recovery as the day went on.
The move stunned China's negotiating team, who were planning to travel to Washington for what they hoped would be the final round of negotiations before an overarching deal was announced this Friday. A longtime colleague of Liu He, the vice premier and Beijing's lead negotiator, said Liu was "completely baffled" by the tweets. There was no guarantee that the talks would end successfully this week—there were still unresolved issues, including how a deal would be enforced and whether tariffs could be reimposed if there was backsliding—but Trump's brinkmanship put Beijing in an extremely awkward position.
Since the start of the tit-for-tat tariff war two years ago, Beijing has made it clear to Washington that it would not negotiate "with a gun" to its head: That is, if the U.S. was threatening additional tariffs (as Trump has just done), China wouldn't talk. Xi Jinping reaffirmed that stance at dinner with Trump last December at the G20 meeting in Buenos Aires, Argentina, which is when Trump agreed to delay raising the tariff from 10 percent to 25 percent. A senior White House foreign policy adviser acknowledged Monday that Trump was "well aware" of Beijing's "no gun to the head'' negotiating stance.
What is less clear is whether the president understands why that's so important to the Chinese. China's economic rise over the past three decades has understandably elicited an national pride. After decades of insular poverty, a great nation was finally standing up to take its rightful place in the world. That pride has an edge to it, though. There is a conservative, hypernationalist segment of the ruling Communist Party watching Xi very carefully. Any hint that he might be caving to foreigners about anything—especially something as important as trade—will trigger fierce criticism.
Xi is also in a tricky spot economically. The trade war with the U.S. started when China's economy was already slowing. Though exports have become less important to the overall Chinese economy over the last decade—as a share of GDP, exports were 18 percent last year, compared to 31 percent a decade ago—the trade fight hurt China more than it did the U.S. In response, Xi once again turned on the government-spending spigot to stabilize growth, something his key economic advisers did not want to do: Virtually all economists say reducing China's overall debt burden is critical to the country's longer-term growth.
Xi needs a deal, as Trump is aware. But Xi is also aware that Trump needs a deal too, as the 2020 election approaches. That's why the business community and investors on both side of the Pacific were so confident a deal would get done this week, with the two leaders toasting each other at a dinner later in the month.
That is why the Chinese government was so baffled by the Sunday tweets. Its understanding of the political dynamics facing Trump was little different than the U.S. business community's: The economy is growing briskly (a surprising 3.2 percent in the first quarter of this year), unemployment is at a 50-year low and the stock market is again nearing record highs. If Trump is re-elected next year, it will largely be because of his economic record.
The only thing that could mess up the economy in the short run, nearly everyone agrees, is trade. That's why the global equity markets' instant reaction was so negative after Trump's tweets (though Washington's decision, also announced Sunday, to send an aircraft carrier strike group to the Persian Gulf as a warning to Iran didn't help).
By midafternoon, Beijing had decided to send a delegation to negotiate on trade this week, despite Trump's threats. The U.S. equity market rallied on that news. By still sending a team to negotiate, China, one former senior economic official in Beijing told Newsweek in an email, is trying to play the "grown-up in the face of this Trump nonsense." But it's unclear whether China's lead negotiator, Liu He, is going to be on the plane. If he is not, there is little chance the two sides will finalize any deal this week.