The Deal Trump Must Make With Netanyahu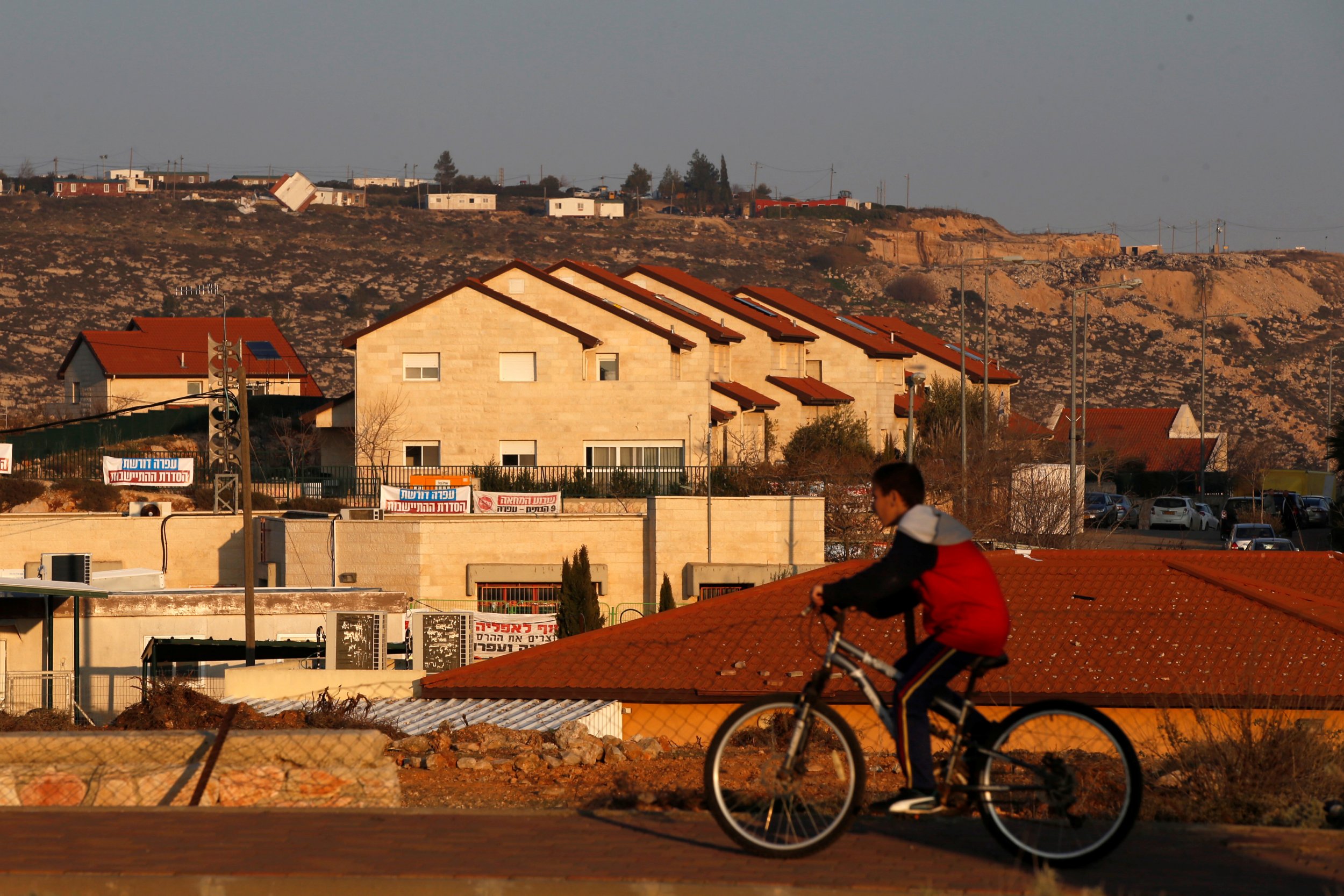 President Trump recently declared that negotiating an Israeli-Palestinian agreement would be the "ultimate deal." In an interview, he said, "Maybe there is even a chance for a bigger peace than just Israel and the Palestinians."
I have negotiated with Donald Trump and he is certainly an able dealmaker. But I have also seen how difficult reaching that deal can be, having watched the mixed emotions of the late Israeli Prime Minister Yitzhak Rabin when I was with him the day that the Oslo Accords between Israel and the Palestinians was announced in 1993 and having met with Yasser Arafat and the heads of most Arab states pursuing the elusive peace.
President Trump can begin his effort when he meets Israeli Prime Minister Netanyahu on February 15. He needs to understand, however, that there is a battle underway with nothing less at stake than the security and soul of Israel.
On one side are aligned the religious nationalists who plan to annex the West Bank, which they call Judea and Samaria, and make them part of Greater Israel, the land they believe God promised to the Jewish people in the Bible.
A strategic element of their plan is to expand West Bank settlements in such a way as to make it impossible for the Palestinians to have a contiguous working state, thereby precluding a two-state solution. Once that becomes impossible, they will argue that those territories will have to be incorporated into Israel proper to protect the settlers.
The leader of this group of nationalists is Naftali Bennett, the head of the Jewish Home Party, which together with its far right political fellow travelers represent a majority of Netanyahu's governing coalition.
Bennett is planning legislation that would annex the settlement bloc of Ma'ale Adumin and its environs, situated east of Jerusalem, effectively bisecting the West Bank and sharply restricting connections between East Jerusalem, home to some 320,000 Palestinians and which is the anticipated capital of a future Palestinian state, and the West Bank.
On the other side are those who are convinced that annexing the territories into Israel would be a disaster for Israel, undermining its commitment to democratic principles and threatening its security and existence as a Jewish state.
The total population of Israel today is about 8.6 million, of which 6.4 million are Jewish and 1.8 million are Arab. Annexing the West Bank would add some 2.5 million Palestinians. This would bring the number of Palestinians to a high proportion relative to the number of Jews in Israel.
Treating the Palestinians as full and equal citizens would burden Israel with enormous costs for education and other social services. Moreover, in view of the Palestinian birth rate compared to the Jewish, giving the former full voting power would lead Israel to lose its character as a Jewish state.
Of course, the annexationists do not intend to treat the Palestinians as equal citizens. Their stated plan would result in governing the Palestinians as second-class non-citizens—the definition of apartheid. But the reality is that they intend to forcefully transfer the Palestinian population out of the area altogether.
Under either scenario, Israel would lose its democratic character and quickly become the target of overwhelming Boycott, Divestment and Sanctions (BDS) activity from large parts of the world.
The United States, Israel's long-time consistent supporter, would find it difficult to continue that support, especially if the violent reaction from Palestinians and their Arab cohorts, encouraged by Iran and its proxies, strikes not only at Israel but at its main ally—the United States. Israel's security would be at risk.
Understanding this risk, a group of some 250 retired Israeli Defense Force generals, heads of Mossad and Shin Bet and police commissioners have joined together in Commanders for Israel's Security (CIS). They recognize the need to reach a permanent agreement with the Palestinians and security arrangements with the pragmatic Arab states to secure Israel as the democratic state of the Jewish people.
Though the time is not ripe for a two-state deal now, CIS argues it would be a mistake for Israel to undertake settlement activities that preclude a future two-state resolution and open the door to annexation.
President Trump's position on these issues is unclear. Last week his White House released an ambiguous statement that "we don't believe that the existence of settlements is an impediment to peace," but "construction of new settlements or the expansion of existing settlement beyond their current borders may not be helpful in achieving" peace.
During my negotiations with Mr. Trump over his first deal in Atlantic City when he acquired and leased land from my partner and me to build the Trump Plaza Hotel-Casino in a business relationship that lasted several years, I found him to be a very effective negotiator.
It appears from the ambiguity of last week's statement that he has decided to leave himself room for negotiating his ultimate deal. But unless he can convince Prime Minister Netanyahu that settlement expansion in the Palestinian territory must stop and annexation restrained, he will have nothing to negotiate about.
Mr. Trump has an opportunity to show the world his talents for deal-making and save Israel from those actions that would destroy it.
Robert K. Lifton was a founder, chair and currently a board member of Israel Policy Forum. He previously served as co-chair of The Middle East Project of the Council on Foreign Relations.